Wellness Centre for MBBS students Inaugurated at GIMSR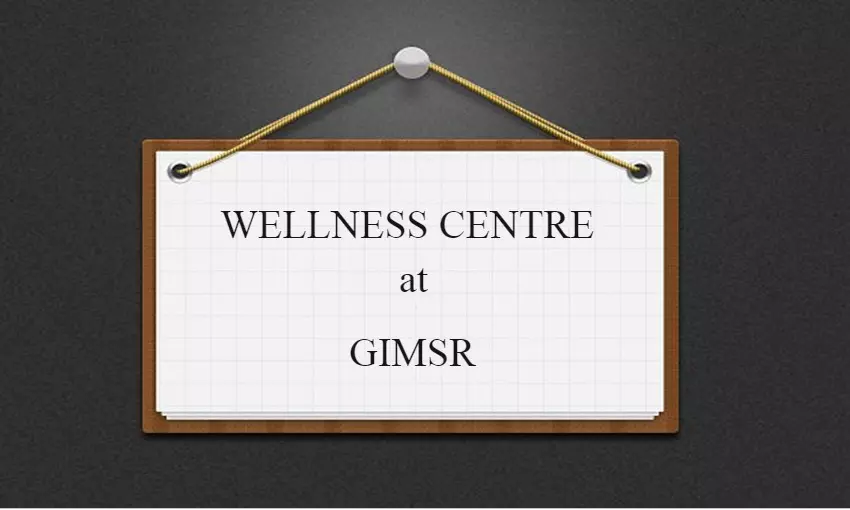 Visakhapatnam: In an attempt to address the personal and psychological needs of the medical students, GITAM Deemed to be University has recently launched a Wellness Centre at GITAM Institute of Medical Sciences and Research (GIMSR) Medical College.

GITAM president M Sribharath inaugurated the facility, designed to assist and guide the MBBS students to pave their way towards success, on Thursday. GITAM Vice-Chancellor Prof K Sivaramakrishna, Pro Vice-Chancellor Dr CV Rao, Registrar Prof D Gunasekharan, GIMSR Medical College Principal Dr Jyothi Padmaja, GIMSR Hospital Superintendent Dr Dwarakanadh were also present at the occasion.
Also Read: Gross Violations of NMC norms: Probe sought against GIMSR Medical College

As per the latest media report by The Hans India, during the occasion, President M Sribharath mentioned how the huge demands for doctors in the country have led to the establishment of several new medical colleges across the country. However, he also expressed his concern regarding the quality of medical graduates produced out of those medical institutions. He also ensured that GITAM would keep its commitment to promoting quality medical graduates by linking international online study platforms like courses.

While addressing the newly inaugurated Wellness Centre, President Sribharath hoped that this new facility would guide the medical students in their move towards success in academic, personal and social concerns.
The Hans India adds that GITAM Vice-Chancellor Prof K Sivaramakrishna focused on the importance of professionalism in medical education. He further mentioned that future doctors would have to exhibit professional attitudes, behaviour, values and ethics in their practice. He added how studying the subjects with passion would provide a joyful experience, which is contrary to studying for marks which adds up stress.
GIMSR Pro Vice-Chancellor Dr CV Rao also gave his inputs on how students would be able to improve the professionalism through small-group discussions involving narratives, case scenarios, and role modelling by faculty.
Also Read: Pandemic opened up new opportunities for Indian Biotech sector: Kiran Mazumdar Shaw
Source : with inputs