VIMSAR: PG Medico performing CPR assaulted by mother of patient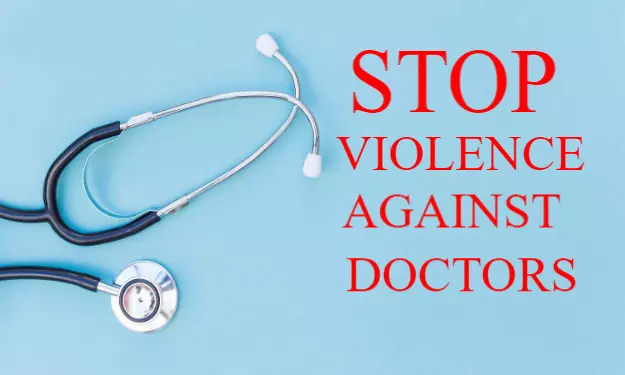 Bhubaneswar: In yet another chaos erupting incident of violence against on-duty doctors, a PG medico working at the Veer Surendra Sai Institute of Medical Sciences and Research (VIMSAR), was assaulted by the mother of the patient who died during treatment. The kin alleged medical negligence by the doctors and had barged into the ICU when the doctors were trying to revive back the patient via CPR.

A complaint has been lodged with the police however no arrest has been made so far. According to recent media accounts, the incident took place on March 3rd, 2020.
The 15-year-old patient was diagnosed with rheumatic heart disease to VIMSAR after she was referred from IGH, Rourkela on February 29. She was admitted to the ICU after her condition deteriorated.
Read Also: Mob vandalizes Medanta Hospital Indore alleging patient declared was alive
A day into ICU, the patient's condition did not improve. Following this, the PG medico, who was in charge of the ICU informed the patient's mother that the heart of the patient had stopped working and they are doing cardiopulmonary resuscitation (CPR) to revive the patient. Unfortunately, the patient died. When the kin was informed about the bad news, she confronted the doctor and assaulted him alleging medical negligence.
She allegedly manhandled the PG Medico after she was not allowed to enter the ICU to see her daughter as doctors were trying to revive her. The matter soon escalated and reached the Medical Superintendent of the Hospital who further lodged a complaint in this regard.
"A case has been registered and further investigation is on," IIC, Burla police station, Bibhuti Bhoi informed TOI. The police had detained the kin for interrogation and later released her.
Meanwhile, the family members of the deceased patient later started alleging that when they came to receive the body the doctors threatened of getting them arrested and did not cooperate even though they included that the mother apologised repeatedly.
On the other hand, demanding that the government should take stringent measures to prevent such incidents in future, members of the junior doctor association (JDA) condemned the attack on the PG medico during a meeting of the law and order committee of VIMSAR and submitted a memorandum to the superintendent of the hospital demanding security for them, reports TNIE
Source : WITH INPUTS