Delhi HC issues summons to Ramdev in DMA plea over Patanjali's Coronil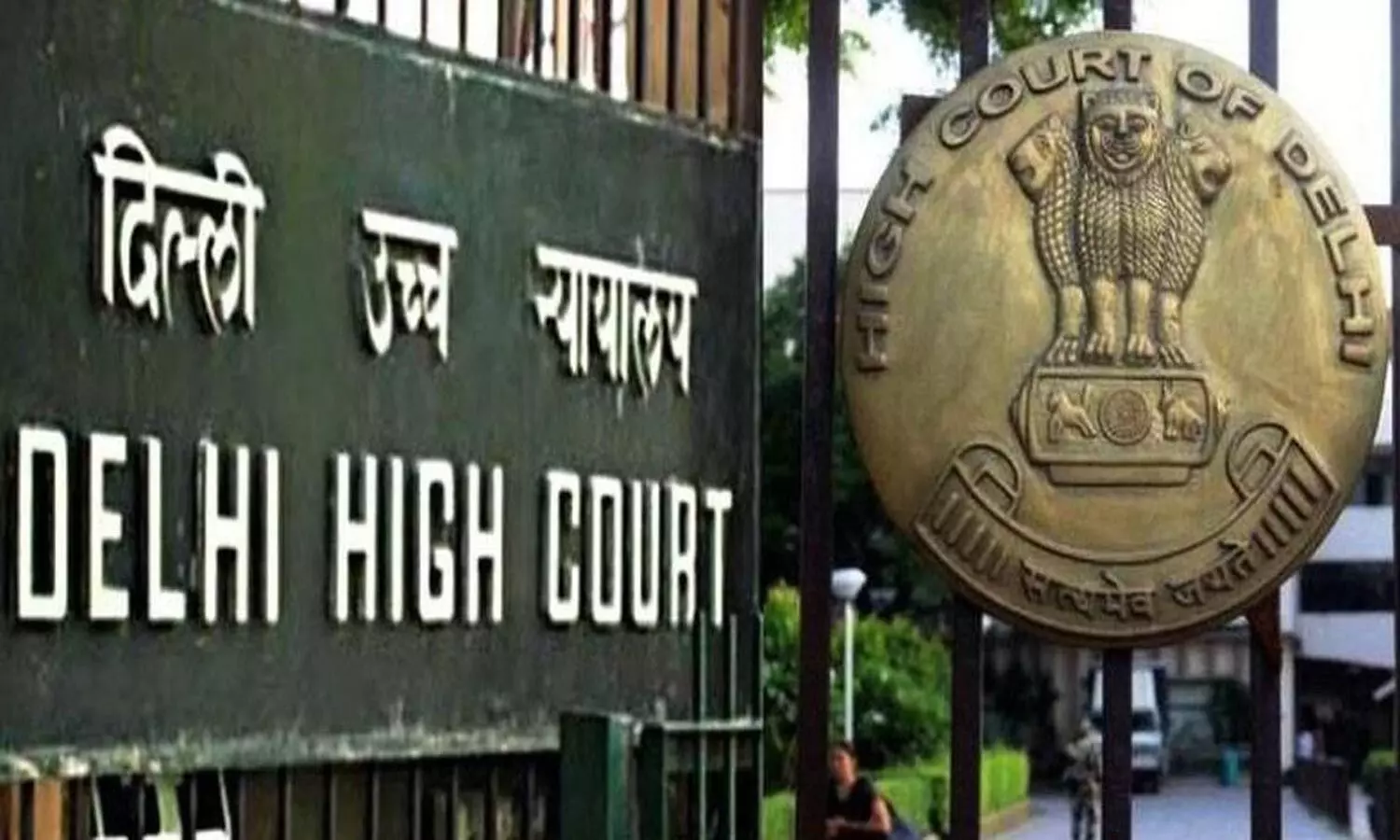 New Delhi: The Delhi High Court has issued summons to Yoga Guru Baba Ramdev acting on the suit filed by Delhi Medical Association (DMA) for alleged statements against allopathic medicines and claiming Patanjali's Coronil kit is a cure for COVID-19.

The court asked him to file a response in three weeks and listed the matter for hearing on July 13. It further, orally asked the counsel for Ramdev to tell him not to make any provocative statement till the next date of hearing.
This came after Delhi Medical Association (DMA) moved High Court and submitted before the court that Ramdevs statement affects, as Coronil medicine does not cure coronavirus and it is misleading.
On being asked by the court as to how did this statement affect the association, senior advocate Rajiv Dutta, representing DMA, said it affects because this medicine does not cure coronavirus and this was a suit for civil rights of doctors.
Considering the submission of DMA, the High court has issued the summons and imposed an inter alia restrainment on Baba Ramdev from making any statements suggesting that Coronill is a treatment for COVID.
However, the court did not take any actions against Ramdev over the comments especially statements made in favour of Patanjali's Coronil as it found that his statement was just an "opinion" and should be tested on the parameter of free speech.
The Court observed that persons may hold opinions for which a suit cannot be filed against them;
"If I feel some science is fake.. tomorrow I feel homeopathy is fake.. do you mean they will file a suit against me?.. It is public opinion.. Ramdev is a person..he doesn't have faith is allopathy. He believes everything can be cured by Yoga and Ayurveda. He may be right or wrong.."
While addressing the DMA's argument that Baba Ramdev's misrepresentation of allopathy has been raising issues of great importance, Single Judge Bench of Justice C Hari Shankar noted,
"I don't think your allopathic profession is so fragile..Someone has a view that it is because of inefficacy of allopathic medicines that so many people have died..I think it comes within Art 19(1)(a)."
The court observed that as a considerable amount of time has been passed since the statements were made and the maintainability of the suit was also questioned, the court cannot make any injunctive order without listening to the other party that is Ramdev. The court stated that it appeared that prima facie the comments made by Ramdev can be treated under Section 91(1) CPC which requires a party to seek its permission to institute a suit.
The court suggested that the petitioners could have filed a Public Interest Litigation (PIL) instead of filing a case for the civil rights of doctors and asked if Ramdev's comments are causing public distress to which Senior Advocate Rajiv Dutta, counsel for the petitioners answered in positive as,

"It is affecting the members of the plaintiff...the statements made in open affect...he's calling doctors names. He's saying this science is fake."
To this, the court remarked,
" Let's assume what he has said is wrong, misleading, mischievous...therefore I understand it is a statement affecting the general public. There is a provision under CPC. A suit under Public interest can't be filed except under Section 95 CPC".
Responding to the bench, Dutta stated that the central government has previously issued a warning against Ramdev as he made claims of Coronil being curative for COVID-19 and it is only after a significant amount of time that he finally accepted it to be an immunity booster.
According to a recent report in
Bar and Bench
, the council for the petitioner further added that with the help of fake advertisements, Ramdev made a profit of almost Rs 25 crores.
Addressing his submission the court came up with a series of questions like " Is he to be blamed for people buying Coronil? So are holding a brief for the vast uneducated millions of the country who are in the trap of D1 (Ramdev)?"
Dutta and Advocate Ankur Mahindro then drew the Court's attention towards videos and statements made by Ramdev. "He's saying lakhs of people have died because of allopathic medicines given by doctors...he says we are stupid...that it is an insolvent science...at this juncture? We're curing lakhs of people. We are calling warriors today. 600 have died," Dutta said.
To this, the court opined that in order to issue a restrainment against his statements, his statements are to be judged on the touchstone of Article 19(1)(a) of the Constitution, which guarantees the right to freedom of speech and expression. It noted
"It is an opinion..any case founded on prayer for blocking statements has to be tested on anvil of art 19(1)(a).. there is a right.. terminology may be offensive.."
The court added,
"Ramdev is a person...he doesn't have faith is allopathy. He believes everything can be cured by Yoga and Ayurveda. He may be right or wrong."
Moreover, the bench also stated that whether Coronial can anyway be termed as curative or not is another question that is to be tested by medical practitioners and not by the court.
However, the counsel for the petitioner pressed for restrainment on making direct or indirect offensive statements against the doctors and also sought an unconditional apology. A declaration from the Ministry of Ayush clarifying that Coronil does not work as a curative for COVID-19 has also been sought by the petitioners. However, the court clarified,
"Ministry does not say so. It has not given any finding...So far as I know, to give a declaration...it is an extremely involved process. It will require extensive study and research."
Appearing for Ramdev, Senior Advocate Rajiv Nayar questioned the maintainability of the suit and stated, "Entire framework is on Section 91...it is their own case is that it is intended for the public good...I'm raising the preliminary objection of maintainability."
When he further informed that Ramdev has already taken back his statement made on May 22nd, the court strictly directed the counsel for Ramdev to ensure that his client does not make any such statement in the future till a resolution is made on the case. It noted;
"Then tell your client to not make any statements."
"I've no objection to him making statements on Coronil...Mr Nayar is a very respectable senior. I'm sure his client will listen to him."
The court has been adjourned till the next hearing listed on 13th July, reports PTI.
Source : with agency inputs