NBE declares result of NEET SS 2020, here is the cutoff scores for each super-specialisation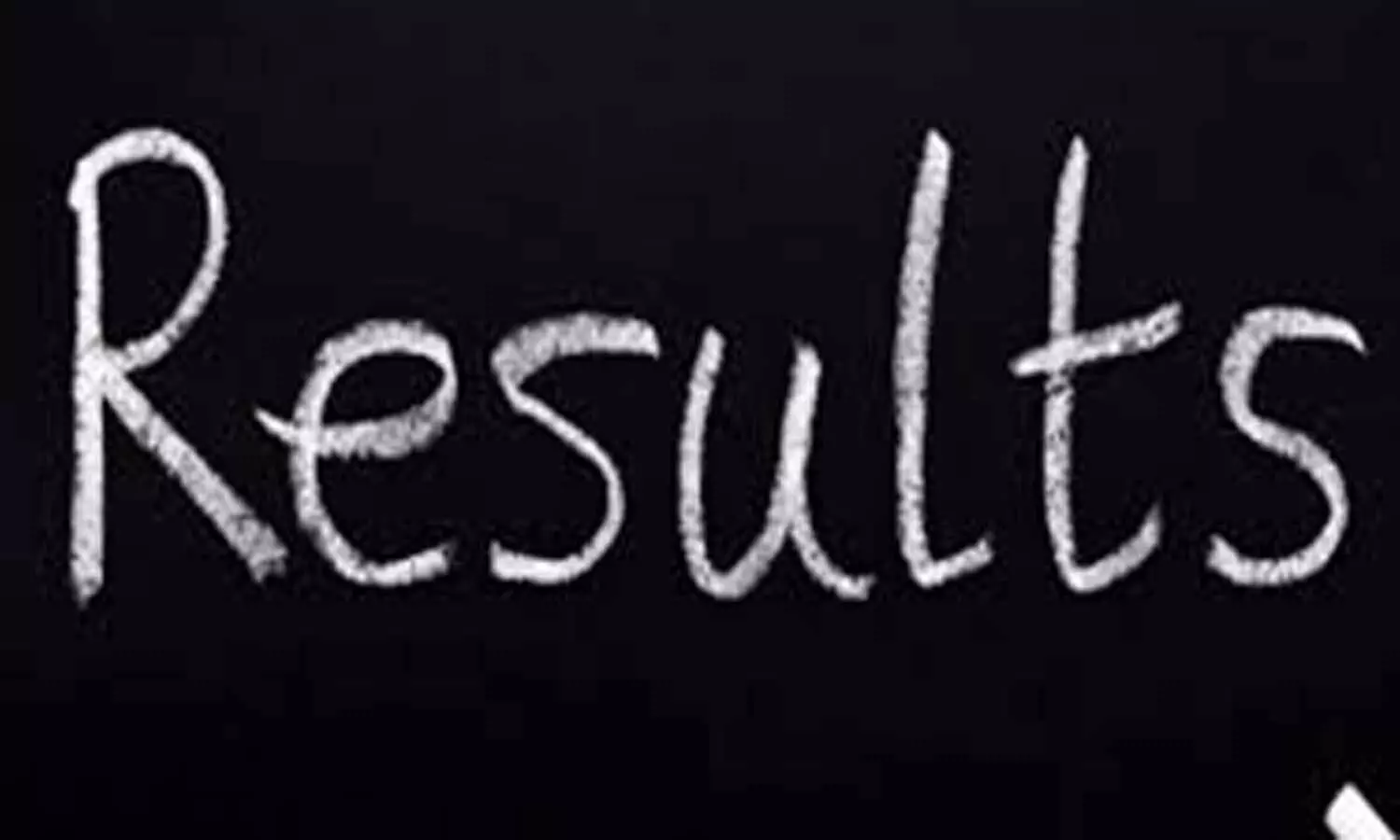 New Delhi - The much-awaited results NEET SS 2020 has been declared by the National Board of Examinations.
NEET-SS 2020 was conducted on 15th September 2020 for admission to DM/MCh courses. 32 distinct question papers were used for different Super Specialty/Clubbed Groups in accordance with the scheme prescribed in the Information Bulletin.
Result cum merit list of NEET-SS 2020 has been declared for each Super Specialty / Clubbed group.
Click here for the result of NEET-SS 2020.
The marking has been done in accordance with the marking scheme prescribed in the Information Bulletin.
Candidates placed at 50th percentile marks or above in their respective Super Specialty/Clubbed group are declared as qualified as per minimum qualifying criteria indicated in the Information Bulletin.
• Super Specialty/Clubbed Groups wise cut-off score at 50th percentile in NEET- SS 2020 is tabulated below:
S.NO.

SUPERSPECIALTY COURSE/CLUBBED GROUP

CUT OFF SCORE AT

50th PERCENTILE

1.

CARDIAC ANESTHESIA/ ORGAN TRANSPLANT

ANESTHESIA AND CRITICAL CARE/PAEDIATRIC AND NEONATAL ANESTHESIA/NEURO-ANAESTHESIA

219

2.

CARDIOLOGY

161

3.

CLINICAL HAEMATOLOGY

210

4.

CLINICAL IMMUNOLOGY AND RHEUMATOLOGY

185

5.

CLINICAL PHARMACOLOGY

180

6.

CRITICAL CARE MEDICINE

178

7.

ENDOCRINE SURGERY

218

8.

ENDOCRINOLOGY

187

9.

GASTROENTEROLOGY

182

10.

GERIATRIC MENTAL HEALTH

210

11.

GYNAECOLOGICAL ONCOLOGY / REPRODUCTIVE

MEDICINE & SURGERY

250

12.

HAND SURGERY

181

13.

HEAD AND NECK SURGERY

218
S.NO.

SUPERSPECIALTY COURSE/CLUBBED GROUP

CUT OFF SCORE AT 50th PERCENTILE

14.

HEPATO PANCREATO BILIARY SURGERY/SURGICAL GASTROENTEROLOGY(G.I. SURGERY)

196

15.

HEPATOLOGY

228

16.

INFECTIOUS DISEASES

175

17.

MEDICAL GENETICS

105

18.

MEDICAL ONCOLOGY

181

19.

NEPHROLOGY

213

20.

NEUROSURGERY

165

21.

NEUROLOGY/PAEDIATRIC NEUROLOGY

158

22.

NEURORADIOLOGY/INTERVENTIONAL RADIOLOGY

266

23.

ONCO-PATHOLOGY

175

24.

PAEDIATRIC CARDIOLOGY/NEONATOLOGY/PAEDIATRIC GASTROENTEROLOGY/PAEDIATRIC HEPATOLOGY/PAEDIATRIC NEPHROLOGY/PAEDIATRIC ONCOLOGY/PAEDIATRIC

INTENSIVE CARE

199

25.

PAEDIATRIC ORTHOPAEDICS

227

26.

PAEDIATRIC SURGERY

237

27.

PLASTIC AND RECONSTRUCTIVE SURGERY

166

28.

PULMONARY MEDICINE

222

29.

SURGICAL ONCOLOGY

188

30.

UROLOGY(GENITO-URINARY SURGERY)

192

31.

VASCULAR SURGERY/CARDIO VASCULAR AND THORACIC SURGERY/THORACIC

SURGERY/PAEDIATRIC CARDIOTHORACIC VASCULAR SURGERY

205

32.

VIROLOGY

292
This result cum scorecard of NEET-SS 2020 is also valid for admission to DNB Super Specialty courses as mentioned in the information bulletin of NEET-SS 2020. Please refer to the information bulletin for details.
Common Counselling for admission to all DM/MCh/DNB Super-specialty courses shall be done at the National Level by the Medical Counselling Committee (MCC), Directorate General of Health Services(DGHS). Please visit the website of the Medical Counseling Committee www.mcc.nic.in for further details.
Candidates will be able to download their individual scorecards from 30th September 2020, onwards at NEET-SS website https://nbe.edu.in.
For any query, please contact NBE at 011-45593000 or write to NBE at its Communication Web Portal https://exam.natboard.edu.in/communication.php?page=main
To view the official result click on the following link below:
https://medicaldialogues.in/pdf_upload/pdf_upload-135069.pdf

Also Read:NBE releases provisional dates for NEET PG 2021, NEET MDS 2021, DNB PDCET 2021 and FMGE Dec 2020, details