NBE extends submission deadline of Thesis for DNB, DrNB trainees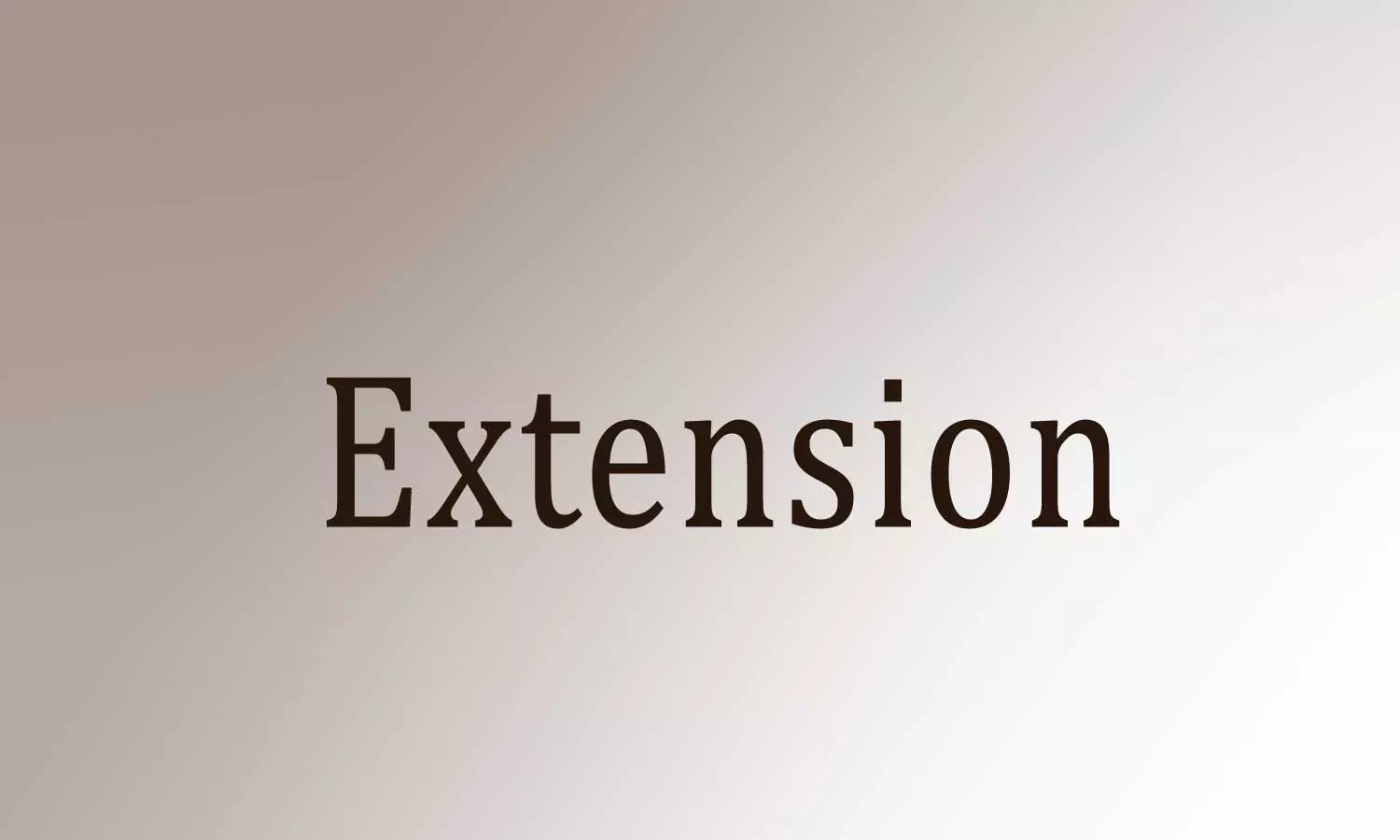 New Delhi: Through a recent notification, the National Board of Examinations (NBE) has announced the extension of the last date for submission of the thesis by DNB and DrNB trainees.

As per NBE norms, writing a Thesis is essential for all DNB/DrNB trainees towards the partial fulfilment of eligibility for the award of the Diplomate of National Board (DNB) and Doctorate of National Board (DrNB) Degree.
It is mandatory for DNB/DrNB trainees who are eligible to appear in a forthcoming DNB/DrNB Final Theory Examination to submit their Theses for Assessment at least six months prior to the Examination.
Meanwhile, NBE has been receiving numerous requests both from trainees and Accredited Institutions to extend the last date for submission of Thesis, as trainees have not been able to complete their Thesis-writing due to the COVID-19 lockdown restrictions.
In the light of the above, and due to COVID-19 pandemic, the last date for submission of Thesis by DNB/DrNB trainees who are eligible to appear in the DNB/DrNB Final Theory Examination - December 2021 Session, is extended by a period of three months, i.e., till the 30th of September, 2021, as a 'Special Case'.
All DNB/DrNB trainees and accredited institutions are informed that, no further extension shall be given, and those trainees who do not submit their Theses by the 30th of September, 2021, shall be rendered 'ineligible' to appear in the DNB/DrNB Final Theory Examination - December 2021.
For any query related to Thesis, please contact to NBE at 011-45593000 or write to NBE at thesis@natboard.edu.in.
To view the official notice, click on the following link:
https://medicaldialogues.in/pdf_upload/nbe-thesis-156559.pdf
A few days ago, in a major relief to DrNB trainees and DNB SS candidates, the NBE had issued revised advisory retracting the much anticipated indefinite mandatory training extension.
The Natboard had decided that all Final Year DrNB Super-specialty trainees who were admitted in 2018 academic year will have to continue to discharge their duties at their respective institutes of DrNB training, till 15th August 2021 or completion of their DrNB Final practical examinations, whichever is EARLIER.

The DrNB Final Theory Examinations of the December 2020 session have been concluded. Results for the same are likely to be declared by 15th July 2021. The DrNB Practical Examinations are likely to be concluded by 15th August 2021.
"The trainees must complete 3 months of mandatory extension as prescribed vide NBE notice dated 18.01.2021, over and above their three years of training as per NBE regulations. This shall be irrespective of the date of their practical examination. This must be ensured by every Institution and Training Completion Certificate (TCC) must be issued accordingly.
Depending on the requirements of the host institution and consent of the trainees, they may continue to work beyond the date of conclusion of their training (as per the TCC at the respective Institutions) till the joining of the new first year candidates. The terms and conditions of this working arrangement commencing after completion of training, will be independent of the original training contract and shall not involve the NBE," the advisory had stated.
For more details, log on to the official website of NBE: