PM Modi hails healthcare professionals at 8pm address, calls for Janta curfew on Sunday 22nd March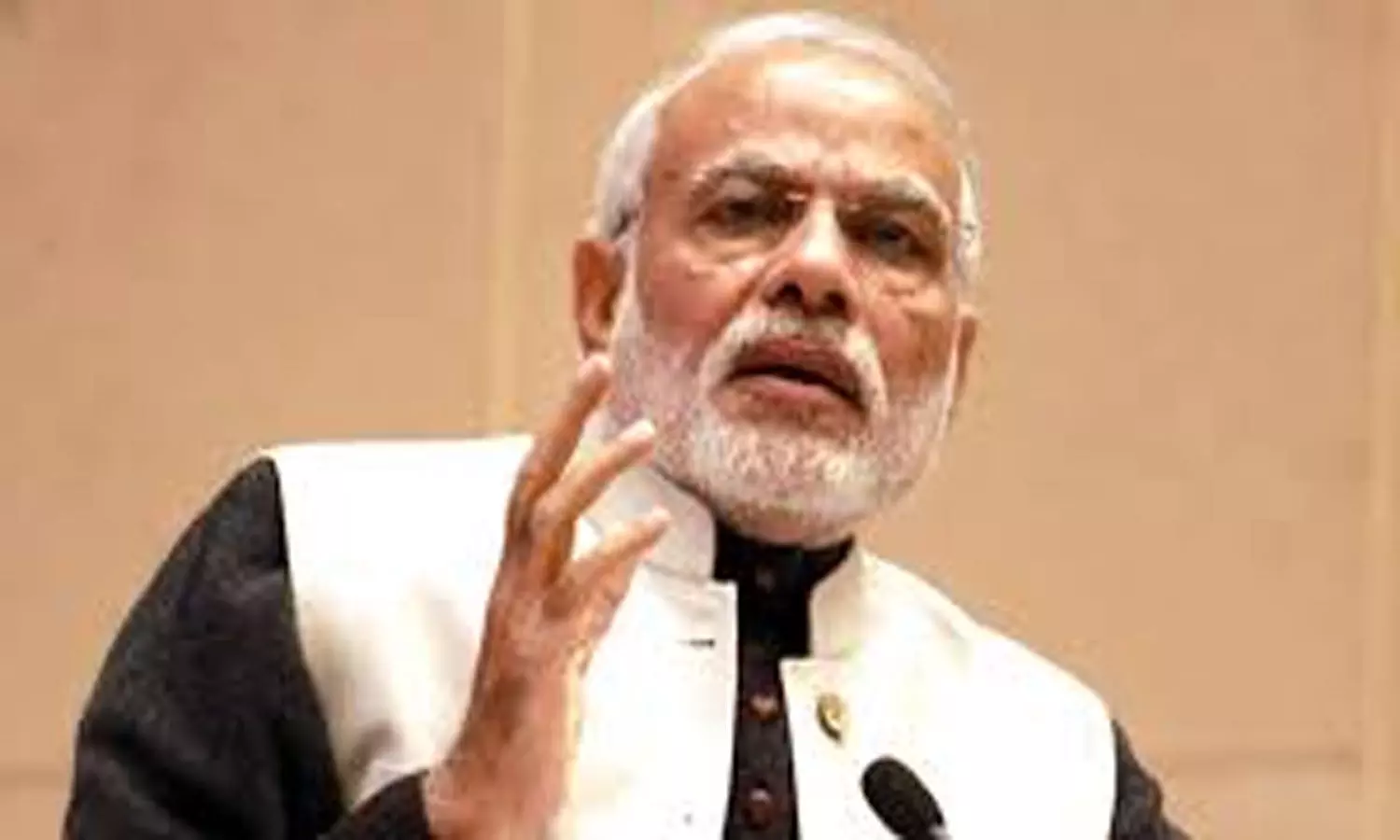 New Delhi: Hailing the healthcare professionals as brave soldiers standing between the deadly Corona virus and the Indian population, the Prime Minister Modi on this 8 pm address announced a self imposed janta curfew from 7 am to 9 pm on Monday 22nd March 2020.
He further appealed to the general public to come out to their doors and balconies and clap ring bells on 5 pm on the Janta Curfew day to show their appreciation to the medical fraternity for all their efforts. Obviously, the self imposed curfew will not be applicable to healthcare profession and other essential services who are going to perform their duties as usual.
" Doctors, nurses, hospital staff, airline crews, police, media, railways, home delivery services have all been serving the country without worrying about themselves...The country is indebted to these people who are serving the nation in difficult times. On March 22 I want us to thank these people. At 5 pm on Sunday, we will thank people serving the nation by clapping hands, ringing bells," the PM said.
Talking about effective measures to control coronavirus, the PM did appeal to all indians to exercise restraint. "We should abstain from public gatherings and exercise social distancing," he said.
At the same time appealing people not to panic and he also urged everyone, especially those above the age of 60 in the coming weeks, only come out of their houses if it is absolutely necessary. Further, appealing public not to pressurize the system, he asked them to avoid visits to doctors and hospitals for routine checkups and elective surgeries
"We also need to ensure that the pressure on our hospitals and emergency services doesn't increase to ensure they can continue to efficiently offer their services...I request you all to avoid going to hospitals for routine check-up. Take advice from doctors over the phone or seek help from family doctors. I urge you to postpone elective surgeries."
The government is also going to set up a COVID-19 Financial Task Force headed by the Union Finance Minister to tackle the financial woes arising due to the ongoing coronavirus spread.
Till now the total number of confirmed coronavirus cases in India stands at173 (including 25 foreigners). Maharashtra has the highest number of cases at 44.