Significance of National Safe Motherhood Day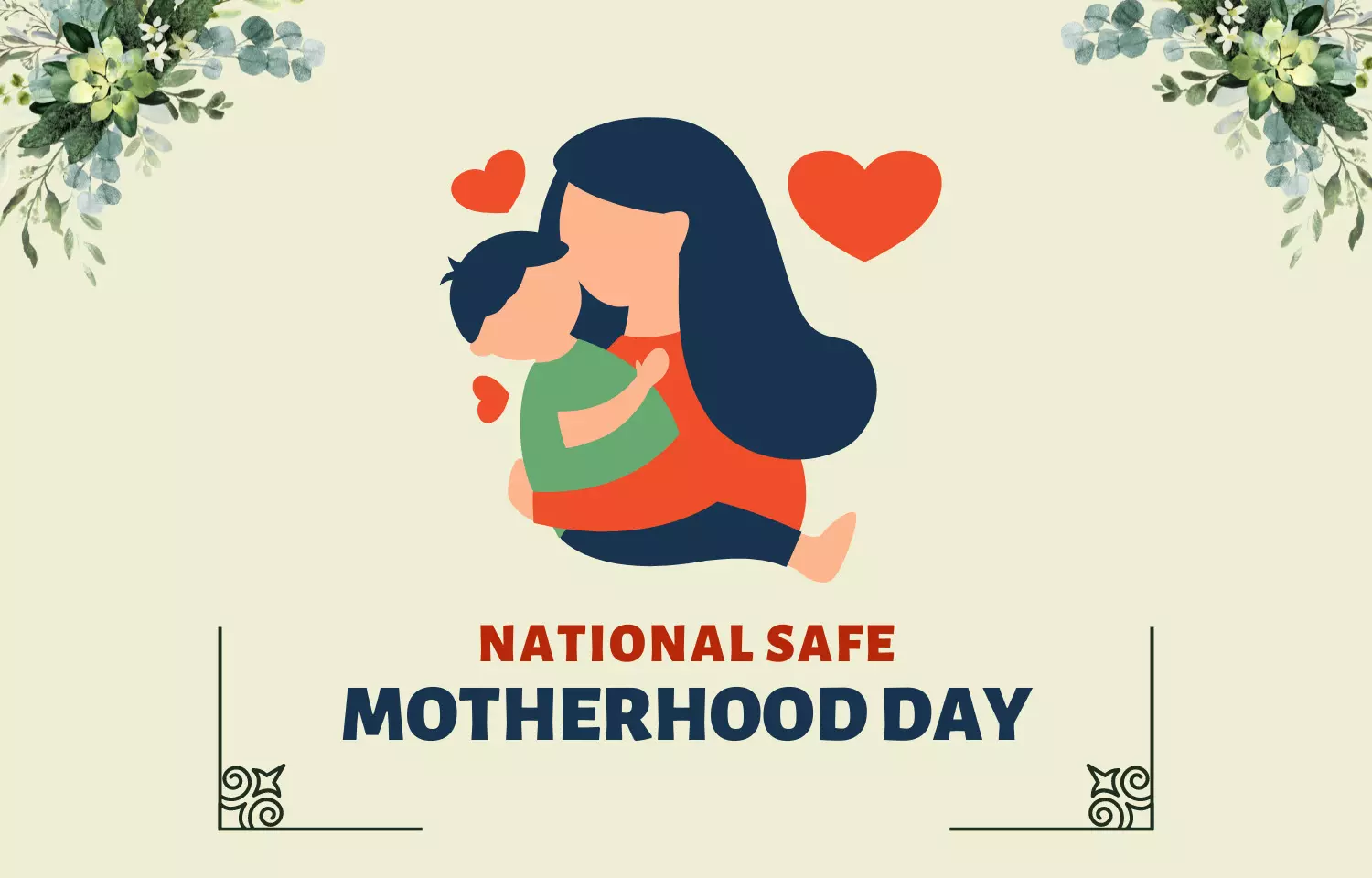 New Delhi: The National Safe Motherhood Day is commemorated on April 11th every year, the birth anniversary of Kasturba Gandhi, the wife of Mohan Das Karam Chand Gandhi.
India's safe motherhood scheme is also known as Janani Suraksha Yojana. It is aimed at reducing the death of women during pregnancy and childbirth. A major thrust of the program is to reduce maternal and newborn mortality by promoting hospital-based delivery of children.
It is a matter of concern that despite the importance reach and success of the program the Indian government is significantly reducing its outreach of the program. In December 2015, The Ministry of Health, Government of India reduced 8% reduction in the budget of the scheme. The number of beneficiaries of this program was also reduced to 4.5 million as compared to 10 million per year last year.
Also Read:Motherhood Hospitals inks strategic partnership with Chaitanya Hospital
Under the Janani Suraksha Program of safe motherhood, financial assistance is provided to poor pregnant women for institutional delivery and post-delivery care and this is coupled with providing the healthcare through a female village health worker known as Accredited Social Health Activist (ASHA).
A conditional cash payment is provided to a pregnant woman for institutional delivery both in government and private hospitals and vouchers are given to ASHA workers so that they can identify such eligible pregnant women and assist them to reach the hospital. ASHA workers must provide postnatal care including vaccination and family planning and other counselling.
Factsheet about maternal mortality
• Approximately 830 women die every day from preventable causes related to pregnancy and childbirth, as per WHO.
• Worldwide maternal mortality has dropped by about 44 percent in between 1990 and 2015, reports WHO.
• 50-98 percent of maternal deaths are caused by direct obstetric causes – hemorrhage, infection, hypertensive disorders, ruptured uterus, hepatitis, and anemia, says the WHO.
• Skilled care before, during, and after childbirth can save the lives of women and newborn babies, as per WHO.
• Maternal Mortality Ratio (MMR) of India for the period 2016-18, as per the latest report of the national Sample Registration system (SRS) data is 113 per 100,000 live births, declining by 17 points, from 130 per 100,000 live births in 2014-16.
Also Read:Karnataka Govt takes over 200-bedded Udupi Mother and Child hospital Medical Dialogues Bureau consists of a team of passionate medical/scientific writers, led by doctors and healthcare researchers.  Our team efforts to bring you updated and timely news about the important happenings of the medical and healthcare sector. Our editorial team can be reached at editorial@medicaldialogues.in.