NPPA extends date for submitting price-related data for non-scheduled Medical Devices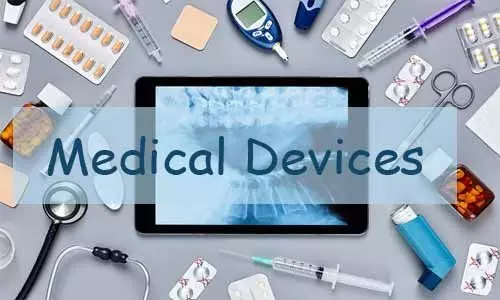 New Delhi: In response to requests from various companies and industry associations for an extension of the date for submitting price-related data for 24 categories of non-scheduled Medical Devices, the National Pharmaceutical Pricing Authority (NPPA) has decided to extend the time line up to 15th April 2021 for submissions.

Medical dialogues had earlier reported that NPPA had rolled out a memorandum on 16th February 2021 directing all non-scheduled medical device manufacturers and importers to mandatorily submit the price list and supplementary price list in a given format to the dealers, State Drug Controllers, and the Government.
Further, the manufacturers or importers of all 24 non-scheduled Medical devices were bound to submit price-related information in the given format within 21 days i.e. before March 9, 2021.
In this connection, NPPA had received representation from a number of companies/industry associations requesting an extension of the deadline for submitting the required data. They further asked to relax the requirement of CA/CMA certification of the data.

In this regard, NPPA organized a meeting with industry associations that was held on March 11th, 2021. During the meeting, it was decided to extend the deadline for submissions until April 15th, 2021.
In a directive on 12th March 2021, NPPA said,

"A Consultation was held with the Industry Associations on 11th March 2021 in the matter and it has been agreed to extend the time line upto 15th April 2021 for submissions to be made in compliance of the abovementioned OM."
Furthermore, according to the NPPA notice, the information can also be submitted duly certified by the Chief Financial Officer (CFO) of the Company. It is, however, emphasized that the onus of the authenticity of the data submitted will rest with the Company concerned.
In addition to this, the data is required to be submitted from the year in which a particular Medical Device was notified.
NPPA also specified that the data submitted in response to the office memorandum dated 16th February 2021 will be used as per the mandate of Drugs (Prices Control) Order, 2013.