No bail for 2 CDSCO officers arrested by CBI in bribery case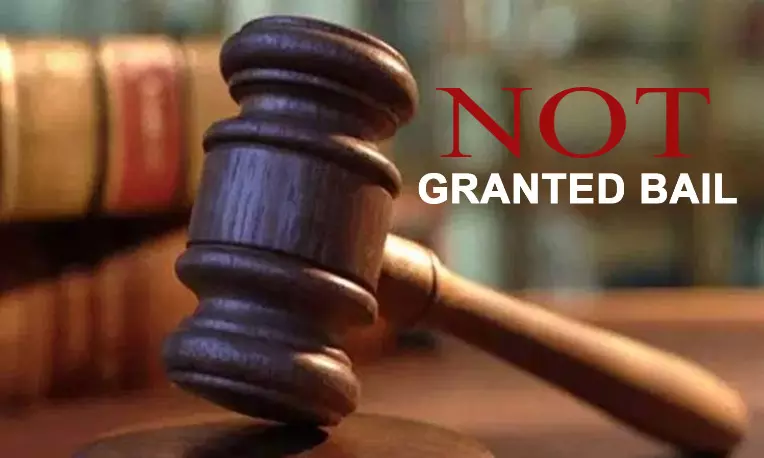 Ahmedabad: Concerned about the possibility of interfering with the investigation and tampering with documents, a Special Central Bureau of Investigation (CBI) court has denied bail to 2 medical device officers of the Central Drugs Standard Control Organization (CDSCO) who were detained by CBI for allegedly accepting a bribe of Rs 3.5 lakh from an orthopedic device implant manufacturer.

The CBI arrested the two CDSCO officers in Ahmedabad for allegedly accepting the bribe from the manufacturer in return for granting a production license to his firm of orthopedic implants.
The Medical Dialogues Team had earlier reported that a complaint was moved a month ago alleging that the inspection of the complainant's unit was done in respect of issue of a medical device Manufacturing License (MD-9) by the accused officer and his colleague. However, the officers allegedly demanded undue advantage of Rs.3.50 lakh from the manufacturer (complainant) for showing him a favour.
A trap was laid after verifying the complaint, and the two CDSCO officers were caught red-handedly by the CBI while accepting the bribe.
The investigation agency had revealed that searches were performed at the residences of both the officials. A cash amount of Rs13.90 lakh (approx) and various papers were recovered from the accused's premises, while a cash amount of Rs 11.40 lakh (approx) was discovered at his colleague's home, who is also a medical device officer.
In view of the above investigation, the CBI filed a case under the Prevention of Corruption Act against the two medical device officers. The accused argued that they lacked the authority to grant the license and thus, there was no question of asking for any money, reports TOI.
However, CBI has sought the officers' mobile phone records and service records, that yet to be probed by CDSCO. The daily further adds that the amount demanded has been recovered from one of the officer, and the other officer had allegedly consented to the acceptance on his behalf by phone.
It was also brought to the court's notice by the investigation agency that after the complaint was filed, a CDSCO employee allegedly threatened the complainant over the phone.
Subsequently, in light of the foregoing arguments, Special Judge, B A Dave denied regular bail to the two CDSCO officers, noting that granting bail at this point risks interfering with the investigation and tampering with documents. The court held,
"…this court finds that if bail is granted at this stage there is every possibility of interfering with the investigation and tampering with documents."
The court also took into account the agency's submission that the investigation was at a critical point, with the potential of a conspiracy including other public officials and private citizens.

Source : with inputs