Bajaj Healthcare moves patent office after Eli Lilly refuses to ink Baricitinib agreement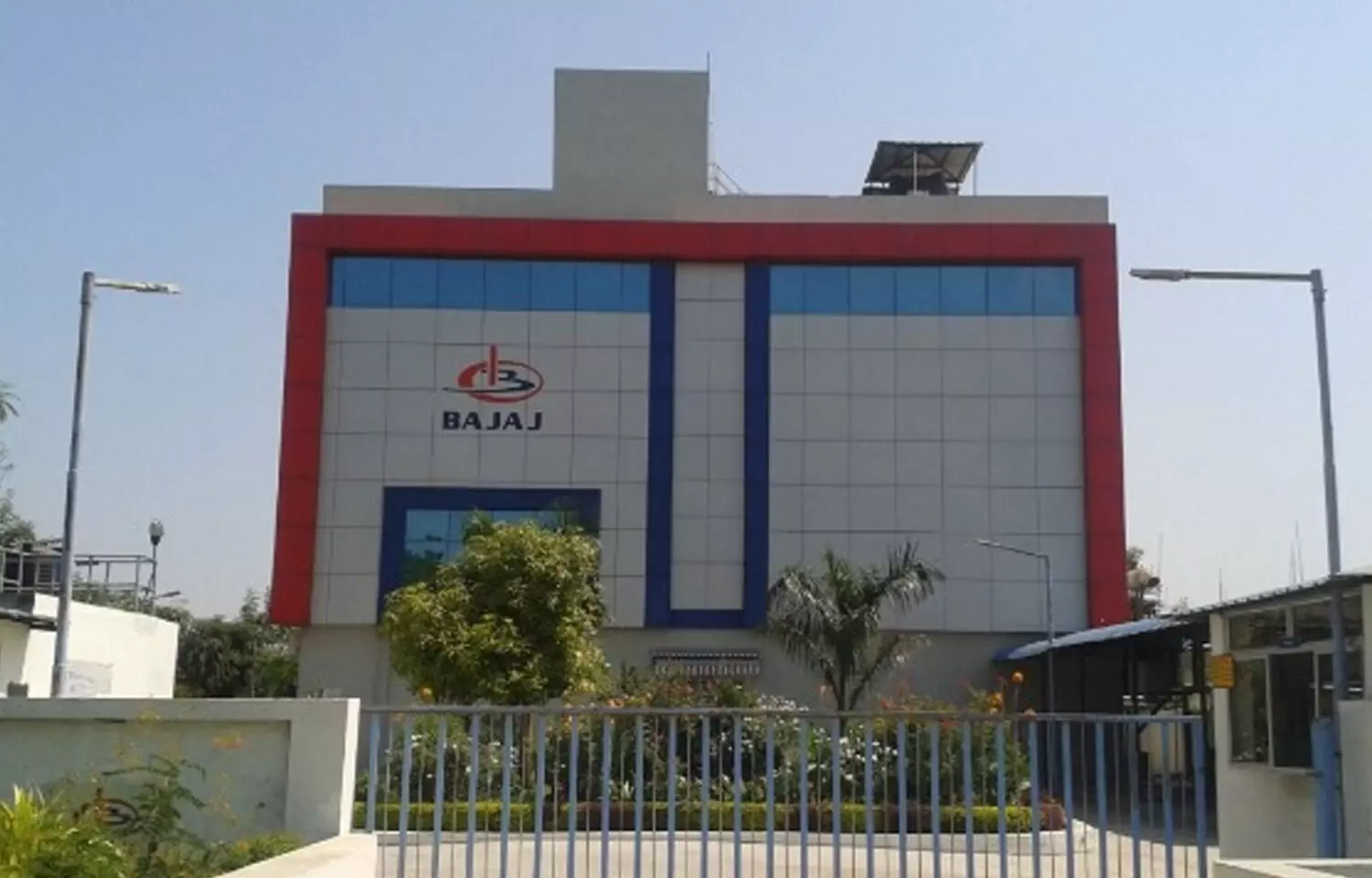 New Delhi: With Eli Lilly denying to ink voluntary licensing agreement for Baricitinib, Bajaj Healthcare Ltd (BHL) has approached the Indian patent office seeking to grant a compulsory license for manufacturing and supplying the key anti-COVID drug.

This comes after the patentee, Incyte Corporation, and its sole license holder, the American pharma giant Eli Lilly, turned down BHL's request for a voluntary license to manufacture and supply Baricitinib.

Following Eli Lilly's refusal to consider the licensing request, Bajaj Healthcare has appealed with the Office of the Controller General of Patents in Mumbai, arguing that the price of Baricitinib offered by Eli Lilly in India is unaffordable, impacting the drug's availability and affordability for Indian patients.
As per a recent media report in The Print, Bajaj Healthcare further mentioned in its application that the average cost of the Baricitinib pill is Rs 3,230, based on disclosures for the years 2018 and 2019. For COVID-19 therapy, a 14-day course of Baricitinib tablets is recommended. Per patient, the total cost of the course will be Rs 45,220.
However, BHL claimed that it can produce the very same medication for Rs 14 (for 1mg), Rs 18 (for 2 mg), and Rs 28 (for 4 mg) tablet.
Baricitinib, sold under the brand name of Olumiant, is an orally available, selective, and reversible Janus kinase 1 (JAK1) and 2 (JAK2) inhibitors. It's used to treat moderate-to-severe rheumatoid arthritis, and it was recently approved for emergency usage as a COVID-19 treatment in conjunction with Remdesivir.
Incyte Holdings owns the patent for Olumiant, while the drug is distributed by Eli Lilly. Baricitinib in combination with remdesivir for the treatment of COVID-19 was granted an FDA Emergency Use Authorization on 19 November 2020.
The Medical Dialogues Team had earlier reported that Lilly had received permission for restricted emergency use from the Central Drugs Standard Control Organization (CDSCO), a division of the Ministry of Health, for Baricitinib (2 mg and 4 mg) in combination with Remdesivir, for treatment of suspected or laboratory-confirmed coronavirus disease 2019 (COVID-19) in hospitalized adults requiring supplemental oxygen, invasive mechanical ventilation, or extracorporeal membrane oxygenation.
Also Read: Combating COVID: Eli Lilly Accelerating Baricitinib Availability In India
Last month, Natco Pharma had received emergency use approval for Baricitinib tablets, 1mg, 2mg, and 4mg strengths from the Central Drugs Standard Control Organization (CDSCO) in India and it would request a Compulsory License based on emergency use and in light of the grave and serious public health emergency across India due to the pandemic.

However, there were reports that before receiving a Compulsory License (CL), Natco had launched its 4mg pills at Rs 30 per piece, accessible in the market under the brand name Barinat, costing less than 1% of the price of Olumiant, the innovator medicine, which costs about Rs 3,230 each pill.
Also Read: Natco Pharma Launches Baricitinib In India Without Patent Waiver Approval
Taking note, Eli Lilly, together with six other Indian pharma companies, including Sun Pharma, Lupin, Cipla, and Torrent, granted Natco Pharma a voluntary license to manufacture and supply Baricitinib.
Also Read: Eli Lilly Ink Licensing Pact With Sun Pharma, Cipla, Lupin To Expedite COVID Drug Baricitinib
Meanwhile, Bajaj Healthcare's stated that they were willing to pay a royalty of up to 7% of net revenues for the same.
In response, Lilly stated, "As you may have heard, Lilly is offering continuous donations of Baricitinib to the Indian government in big quantities to treat the eligible Covid-19 patients. Moreover, we have already announced the signature of a royalty-free voluntary licensing agreement to ensure Baricitinib is available in the country for the Covid-19 patients in sufficient quantities and good quality."
It further added that a "couple of additional agreements are in the final phase of negotiations and may be announced soon" and that the pharma company will prioritize negotiations with those companies who reached out to them first.
However, promising to make the high-quality product affordable to the Indian patient population, BHL contacted Eli Lilly again on May 19, to which Lilly responded that signing voluntary licensing agreements with all Indian companies who requested the same is challenging for Lilly.
"As indicated earlier, it is really challenging for Lilly to sign voluntary licensing agreements with all the Indian companies who have requested for the same," Lilly stated.
"If the situation changes in the near future and in case the events would justify the issuance of additional licenses, we will reach out to you appropriately," the American pharma company added.
In light of the foregoing dialogue, BHL subsequently moved the Controller General of Patents, Designs, and Trademarks (CGPDTM).
In its application, BHL mentioned, "Thus, the applicant finds no other option than to reach to the Office of the Controller General of Patents, Designs and TradeMarks (CGPDTM)…," while adding that, "All the attempts of the applicant (BHL) to get the voluntary license were futile. The patentee is not willing to consider the licensing request at this time and this may result in unnecessary delay in supply of the essential medicine in this emergency situation in India."
BHL, which filed the application with the patent office on 26 May, is awaiting a response.
"We have not received any response until now," Anil Jain, managing director at BHL, told The Print.
Source : with inputs