Biocon Biologics, CSSC collaborate for Mission 10 cents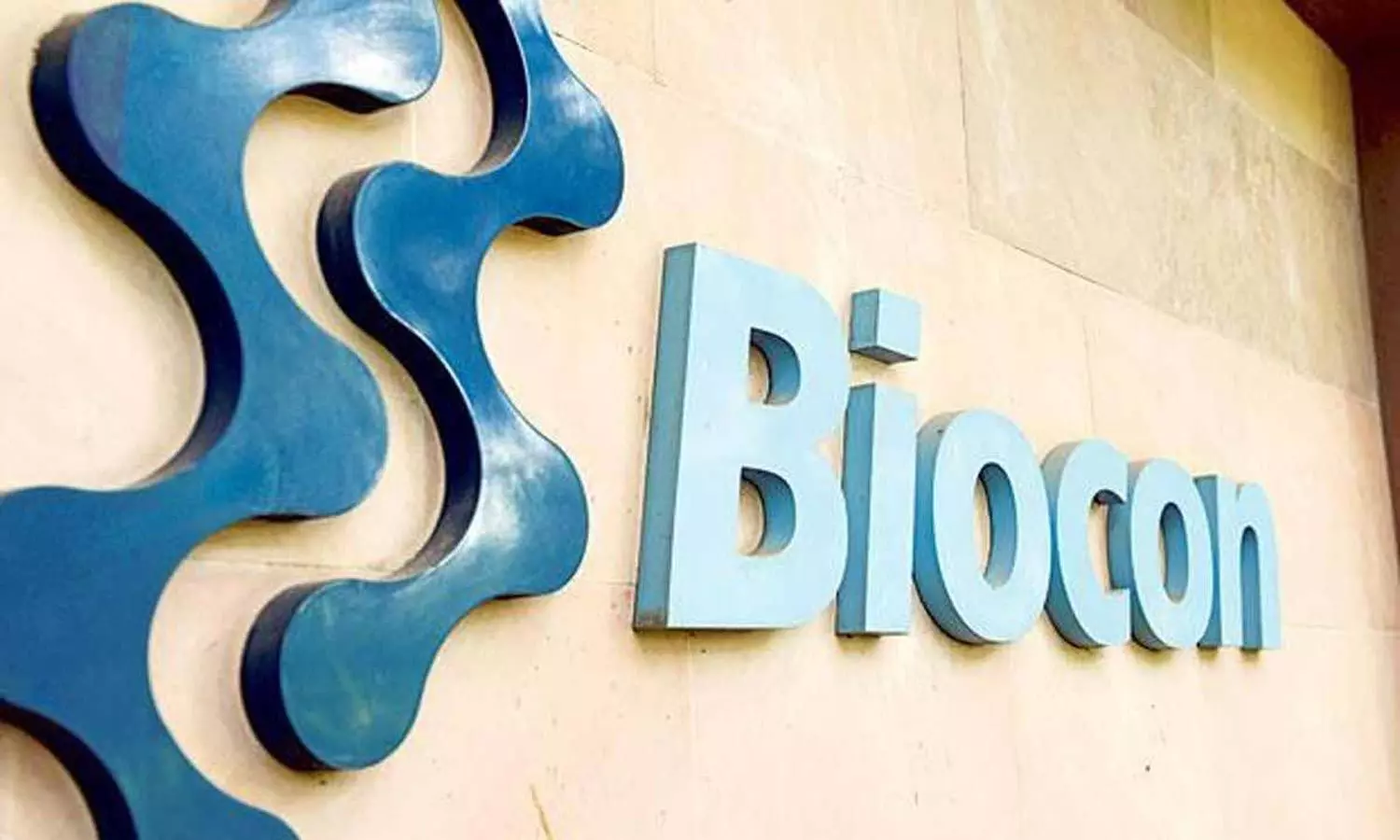 Biocon Biologics' Mission 10 Cents to Unlock Affordable Access to Quality Insulins
Bengaluru: Biocon Biologics Ltd., a subsidiary of Biocon Ltd., in continuation of its Mission 10 cents affordable insulins program for low- and middle-income countries (LMICs), has signed a Memorandum of Understanding (MoU) with the Christian Social Services Commission (CSSC), a faith-based organization active in Africa. CSSC works closely with the government as well as international and national partners to facilitate health and education services. Tanzania will be the first country in Africa that will benefit from this collaboration between Biocon Biologics and CSSC.
Biocon Biologics is helping unlock universal access to quality insulins in low- and middle-income countries (LMICs) by making recombinant human insulin (rh-insulin) available for less than 10 U.S. cents per day as a part of its 'Mission 10 cents' program. Besides improving access to insulin treatment by making affordable yet high quality insulin available, Biocon Biologics is working with local partners to help strengthen overall healthcare capacity with the aim of supporting all people with diabetes in LMICs, where diabetes prevalence has been rising more rapidly than in high-income countries.
Diabetes is a major cause of blindness, kidney failure, heart attacks, stroke and lower limb amputation. With an estimated 1 million diabetes patients, Tanzania is among the top 5 countries for the number of people with diabetes in Africa. An estimated 19.4 million adults aged 20-79 years were living with diabetes in the IDF Africa Region in 2019, representing a regional prevalence of ~4%. Africa is the region with the highest proportion of undiagnosed diabetes, with 60% of adults currently living with diabetes unaware of their condition.1As per WHO, over 18% or nearly one in five, COVID-19 deaths in Africa were found to be among people with diabetes in an analysis of 14 African countries.
Dr Christiane Hamacher, CEO & Managing Director, Biocon Biologics, said: "We are pleased to partner with the Christian Social Services Commission (CSSC) for our Mission 10 cents which will enable affordable access to insulins for diabetic patients in Tanzania. Biocon Biologics is leveraging its long standing expertise to shift the access paradigm for patients in LMICs through its high quality, affordable insulins. We aspire to co-create with our partner a patient ecosystem that goes beyond the product to transform the lives of millions of diabetes patients globally."
Dr Alexander Zach, Global Head of Market Access & Policy, Biocon Biologics, said: "We are delighted to collaborate with the Christian Social Services Commission (CSSC) to provide people with diabetes in Tanzania affordable access to insulin, which is required to effectively manage their diabetes, without having to endure significant financial hardship. Our vision is to build a long-term, integrated disease management ecosystem that enables affordable diabetes management and better patient outcomes in Tanzania through our partner to expand the reach of our 'Mission 10 cents' program."
Peter Maduki, CEO, CSSC, said: "CSSC works with a network of more than 900 health facilities most of which are located in the rural area serving the rural population. We are delighted to work with Biocon Biologics in this 'Mission 10 cents' program. This is a good opportunity to improve management of diabetic patients for better patient outcomes in Tanzania especially the marginalised who could not afford high cost of medicines. We hope we will have a longlasting relationship with Biocon Biologics and through our network in the country will be able to improve quality of life for thousands of diabetic patients especially the marginalised ones. CSSC will use its newly established pharmaceutical company Mission for Essential Medical Supplies (MEMS) to supply the recombinant human insulin (rh-insulin) to both Faith based, private and public health facilities across the whole country."
The program is expected to roll-out early next year and will include community-based health promotion, disease awareness campaigns, screening programs, capacity building of health facilities and training of healthcare professionals.
Biocon Biologics' Mission 10 Cents to Unlock Affordable Access to Quality Insulins
In the run-up to the 100th anniversary of insulin, Biocon Biologics had unveiled its 'Mission 10 cents' program in 2019 to unlock universal access to high quality human insulin. The Company is offering recombinant human insulin (rh-insulin) at less than 10 U.S. cents per day, assuming a daily dosage of 40 IU, in LMICs for vials sourced by the government directly from the Company. This is much lower when compared to the blended median patient prices in LMICs of US$ 9 per 10 ml vial1 translating to 36 U.S. cents/ day.
The Company is currently engaging with several governments in Southeast Asia, Africa, Middle East and the Caribbean to explore ways to disintermediate the supply of insulin, and to make sure that insulin pricing does not become a constraint to the well-being of individuals and communities affected by diabetes.

Read also: Diabetes Management: Biocon, Mylan drug Kixelle gets positive opinion from European Medicines Agency