CDSCO Drug Alert: 70 drug samples including GSK Betnovate C cream, Cipla's Junior Lanzol mentioned in the list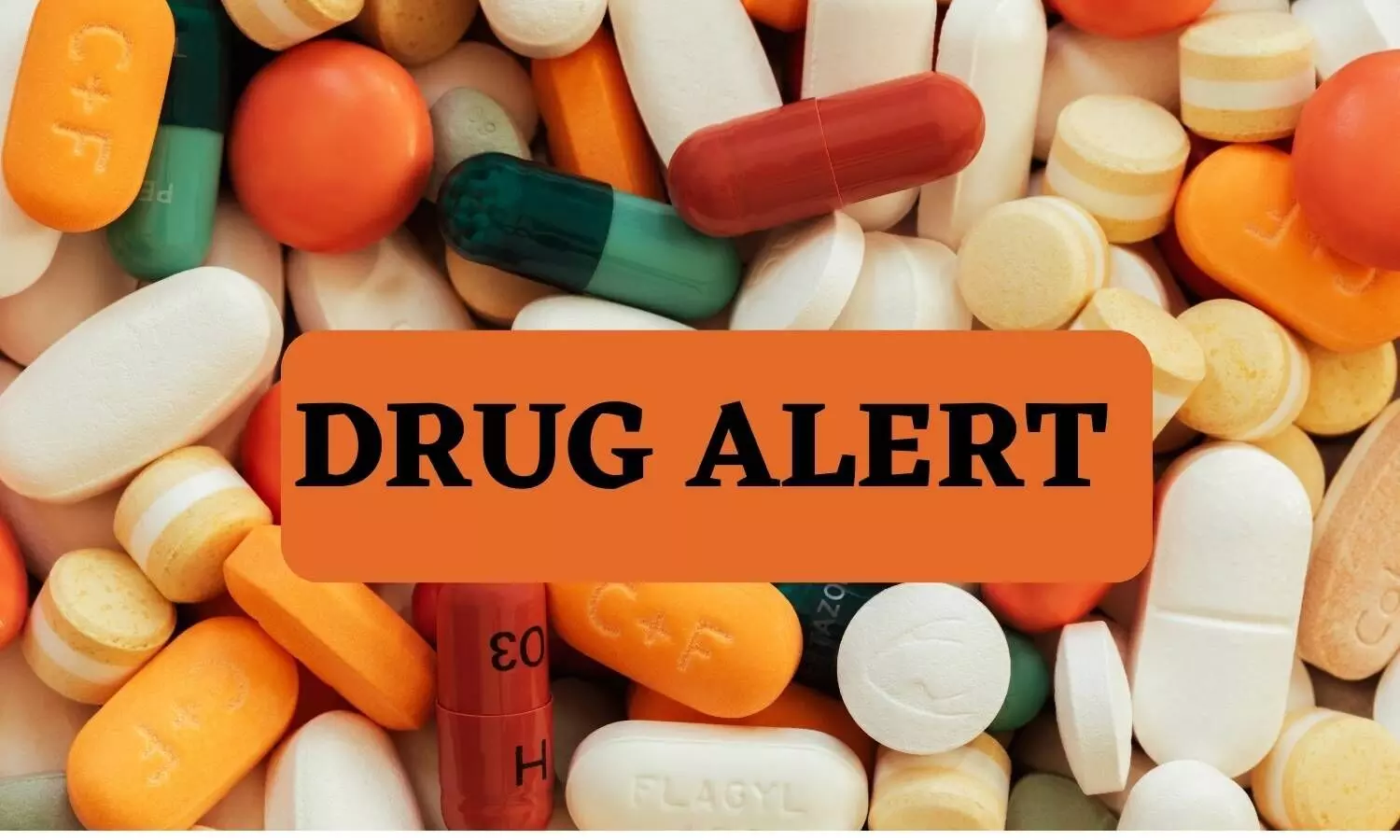 New Delhi: In its latest drug safety alert, the apex drug regulatory body, Central Drugs Standard Control Organization (CDSCO) has flagged 70 medicine batches for failing to qualify for a random drug sample test for the month of December– 2022.

These drug samples include Glimepiride Tablets I.P. 1mg manufactured by T & G Medicare, Levocetirizine Dihydrochloride Syrup manufactured by Apple Formulations, Atenolol & Amlodipine Tablets I.P. 50mg/5mg manufactured by Zee Laboratories, Paracetamol Tablets I.P. 500 mg manufactured by Orissa Drugs & Chemicals, Telmistad – 40 (Telmisartan Tablets IP 40 mg) manufactured by Statmed Private Limited and others.
In addition to this, the name of Betamethasone and Clioquinol Cream (BETNOVATE-C SKIN CREAM) manufactured by GlaxoSmithKline Pharmaceuticals is also on the list of samples declared as Not of Standard Quality due to failure of Identification test and Assay of Betamethasone Valerate calculated as Betamethasone and Clioquinol. Having said that, the alert also carries a remark noting that on response to the aforementioned alert, pharmaceutical giant GlaxoSmithKline Pharmaceuticals has informed the CDSCO office about the availability of spurious/counterfeit versions of the specified batch of medication. "Investigation is under process," the CDSCO added to its note.
Furthermore, the list includes Junior Lanzol 15 mg (Lansoprazole Orally Disintegrating Tablets 15 mg) manufactured by Cipla and Sodium Valproate Tablets I.P. 200 mg manufactured by Bharat Parenterals.
The list came after analysis and test were conducted by the CDSCO, Drugs Control Departments on 1375 samples. Out of this, 1305 samples were found of standard quality while 70 of them were declared as Not of Standard Quality (NSQ).
A few of the reasons why the drug samples tested failed were the failure of the assay, failure of the dissolution test, failure of the disintegration test, failure of pH and identification test, failure of sterility test, failure of specific assay of drug test and others.
The samples collected were tested in six laboratories RDTL Guwahati, CDL Kolkata, CDTL Chennai, CDTL Mumbai, CDTL Hyderabad, RDTL Chandigarh.
List of Drugs, Medical Devices and Cosmetics declared as Not of Standard Quality/Spurious/Adulterated/Misbranded for the Month of December– 2022

| | |
| --- | --- |
| Total number of samples tested | 1375 |
| Total number of samples declared as of Standard Quality | 1305 |
| Total number of samples declared as Not of Standard Quality | 70 |
| Total number of samples declared as Spurious | - |
| Total number of samples declared as Misbranded | - |
S.No

Name of Drugs/medical device/cosmetics

Batch No./Date of Manufacture/Date of

Expiry/Manufactured By

Reason for failure

Drawn By

From

1.

OFLOWIND-OZ

(Ofloxacin & Ornidazole Tablets IP)

B. No.: G-T388

Mfg dt: 07/2021

Exp dt: 06/2023

Mfd by: M/s. Globin Pharmaceuticals Pvt. Ltd., Puhana Chowk, Dehradun Road, Roorkee, Dist. Haridwar Uttarakhand - 247667.

Dissolution "(Ofloxacin and Ornidazole)"

Drug Control Department Bihar

RDTL

Guwahati

2.

VOVEZAL-3

(Diclofenac Sodium Injection I.P.)

B. No.: GI-049

Mfg dt: 04/2021

Exp dt: 03/2023

Mfd by: M/s. Globin Pharmaceuticals Pvt. Ltd. Puhana Chowk, Dehradun Rd, Roorkee, Uttarakhand.

pH and Assay Content of Diclofenac Sodium

Drug Control Department Assam

RDTL

Guwahati

3.

Glimepiride Tablets

I.P. 1mg

B. No.: TGT12213097

Mfg dt: 12/2021

Exp dt: 11/2023

Mfd by: M/s. T & G Medicare, Village Kunjahal PO Baddi, Distt. Solan, Himachal Pradesh.

Dissolution

Drug Control Department Nagaland

RDTL

Guwahati

4.

KOOCAL-500

Tablets (Calcium with

Vitamin D Tablets IP)

B. No.: TG21-2346

Mfg dt: 09/2021

Exp dt: 02/2023

Mfd by: M/s. Athens Life Sciences Mauza Rampur Jattan, Nahan Road, Kala Amb, Distt. Sirmour Himachal Pradesh-173030

Identification and Assay of "Vitamin D3"

Drug Control Department Mizoram

RDTL

Guwahati

5.

Calcium with Vitamin D Tablets IP KOOCAL-500

B. No.: TG21-2539

Mfg dt: 10/2021

Exp dt: 03/2023

Mfd by: M/s. Athens Life Sciences, Mauza Rampur Jattan, Nahan Road, Kala Amb, Distt. Sirmour, Himachal Pradesh.- 173030.

"Identification and Assay/Content of Vitamin D3"

Drug Control Department Mizoram

RDTL

Guwahati

6.

Levocetirizine Dihydrochloride Syrup

B. No.: LZR-2204

Mfg dt: 01/2022

Exp dt: 12/2023

Mfd by: M/s. Apple Formulations Pvt. Ltd. Plot No. 208, Kishanpur, Roorkee-247667 Uttarakhand.

pH

Drug Control Department Bihar

RDTL

Guwahati

7.

Calcium and Vitamin D3 Tablets IP

(CALBICIN-D

FORTE Tablets)

B. No.: TGT12213182

Mfg dt: 12/2021

Exp dt: 06/2023

Mfd by: M/s. T & G Medicare, Village Kunjahal, PO Baddi, Distt. Solan, Himachal Pradesh.

Identification as well as Assay of "Vitamin D3"

Drug Control Department Nagaland

RDTL

Guwahati

8.

Atenolol & Amlodipine Tablets

I.P. 50mg/5mg

B. No.: Z22-013

Mfg dt: 01/2022

Exp dt: 12/2023

Mfd by: M/s. Zee Laboratories Ltd. Behind 47, Industrial Area, Paonta Sahib- 173025, Himachal Pradesh.

Dissolution (Amlodipine) and Assay/Content of Amlodipine

Drug Control Department Bihar

RDTL

Guwahati

9.

KOOCAL-500

Tablets (Calcium with

Vitamin D Tablets IP)

B. No.: TG21-2565

Mfg dt: 10/2021

Exp dt: 03/2023

Mfd by: M/s. Athens Life Sciences, Mauza Rampur Jattan, Nahan Road, Kala Amb, Distt. Sirmour, Himachal Pradesh – 173 030

Assay of "Vitamin D3"

Drug Control Department Mizoram

RDTL

Guwahati

10.

Lomolok (Loperamide Hydrochloride Tablets I.P.)

B. No.: T8842

Mfg dt: 07/2021

Exp dt: 06/2024

Mfd by: M/s. Quest Laboratories Pvt. Ltd., Plot No.-45, Sector-III, Indl. Area, Pithampur, Distt. Dhar-454775, Madhya Pradesh.

Assay

Drug Control Department Assam

RDTL

Guwahati

11.

CIPROFLOXACIN 250 (CIPROFLOXACIN HYDROCHLORIDE TABLETS I.P.

250 mg)

B. No.: 0600822

Mfg dt: 05/2022

Exp dt: 04/2025

Mfd by: M/s. KARNATAKA ANTIBIOTICS & PHARMACEUTICALS LIMITED, Plot No. 14, II Phase, Peenya, Bengaluru – 560 058.

Dissolution

Drug Control Department Jharkhand

RDTL

Guwahati

12.

Omirid-10 (Omeprazole Capsules IP)

B. No.: OMI-2101

Mfg dt: APR.2021

Exp dt: MAR.2023

Mfd by: M/s. RIDLEY LIFE SCIENCE PVT. LTD., D-1651, DSIDC Indl. Complex, Narela, Delhi -110 040.

Dissolution

Drug Control Department Meghalaya

RDTL

Guwahati

13.

Rabeprazole Gastro Resistant Tablets IP 20 mg

B. No.: RRZT-016

Mfg dt: 12/2021

Exp dt: 11/2023

Mfd by: M/s. Revat Laboratories Pvt. Ltd. 12-321, Opp. I.D.A. Kurnool Road, Pernamitta, Ongole- 523002, Andhra Pradesh.

Dissolution (Buffer stage), Assay of Rabeprazole Sodium and Description

Drug Control Department Bihar

RDTL

Guwahati

14.

Iron & Folic Acid Syrup IP, 50 ml

B. No.: AHL21034

Mfg dt: 05/2021

Exp dt: 04/2023

Mfd by: M/s. ALVES HEALTHCARE PRIVATE LIMITED, Nangal Uparla, Swarghat Road, Nalagarh, Dist. Solan- 174 101, Himachal Pradesh, INDIA

'pH' and 'Identification & Assay of Folic Acid'

Drug Control Department Jharkhand

RDTL

Guwahati

15.

Calcium with Vitamin D Tablets IP KOOCAL-500

B. No.: TG21-2564

Mfg dt: 10/2021

Exp dt: 03/2023

Mfd by: M/s. Athens Life Sciences Mauza Rampur Jattan, Nahan Road, Kala Amb, Distt. Sirmour, Himachal Pradesh – 173 030

"Identification and Assay of Vitamin D3"

Drug Control Department Mizoram

RDTL

Guwahati

16.

Iron & Folic Acid Syrup IP, 50 ml.

B. No.: AHL21015

Mfg dt: 05/2021

Exp dt: 04/2023

Mfd by: M/s. Alves Healthcare Private Limited, Nangal Uparla,a, Swarghat Road, Nalagarh, Dist. Solan- 174 101 Himachal Pradesh, India.

"pH"

and Identification & Assay of "Folic

Acid"

Drug Control Department Jharkhand

RDTL

Guwahati

17.

Levocetirizine Dihydrochloride Syrup

B. No.: LZR-2208

Mfg dt: 01/2022

Exp dt: 12/2023

Mfd by: M/s. Apple Formulations Pvt. Ltd. Plot No. 204, Kishanpur, Roorkee-247667 (U.K.).

'pH'

Drug Control Department Bihar

RDTL

Guwahati

18.

Iron & Folic Acid Syrup IP (50 ml)

B. No.: AHL21012

Mfg dt: 05/2021

Exp dt: 04/2023

Mfd by: M/s. ALVES HEALTHCARE PRIVATE LIMITED, Nangal Uparla, Swarghat Road, Nalagarh, Distt. Solan- 174 101 Himachal Pradesh, INDIA.

'pH',

Identification & Assay of 'Folic Acid'

Drug Control Department Jharkhand

RDTL

Guwahati

19.

GALPARA SUSPENSION (PARACETAMOL PAEDIATRIC ORAL SUSPENSION IP),

60m

B. No.: LGL-22157

Mfg dt: 03/2022

Exp dt: 02/2024

Mfd by: M/s. Prochem Pharmaceuticals Pvt. Ltd., 140-141, Makkanpur Bhagwanpur, Roorkee, Dist Haridwar-247661 Uttarakhand, India.

Assay of Paracetamol

Drug Control Department Meghalaya

RDTL

Guwahati

20.

GALPARA SUSPENSION

(Paracetamol Paediatric Oral Suspension I.P.)

B. No.: LGL-22157

Mfg dt: 03/2022

Exp dt: 02/2024

Mfd by: M/s. Prochem Pharmaceuticals Pvt. Ltd., 140-141, Makkanpur Bhagwanpur, Roorkee, Dist Haridwar-247661 Uttarakhand India.

Assay of Paracetamol

Drug Control Department Meghalaya

RDTL

Guwahati

21.

.

Levocetirizine Dihydrochloride Syrup, 30ml

B. No.: LZR-2204

Mfg dt: 01/2022

Exp dt: 12/2023

Mfd by: M/s. Apple Formulations Pvt. Ltd. Plot No. 208, Kishanpur, Roorkee-247667 Uttarakhand.

pH

Drug Control Department Bihar

RDTL

Guwahati

22.

Cifazime-AZ (Cefixime & Azithromycin Tablets)

B. No.: CZT-2101

Mfg dt: 02/2021

Exp dt: 01/2023

Mfd by: M/s. Fantasy Drugs Private Limited C-66 to 69, Industrial Area, Hajipur-844101, Bihar (India).

Identification of Azithromycin & Assay of Cefixime & Azithromycin

Drug Control Department Bihar

RDTL

Guwahati

23.

DSP (Diclofenac Potassium Serratiopeptidase & Paracetamol Tablets)

B. No.: LSAT-016

Mfg dt: 06/2021

Exp dt: 05/2023

Mfd by: M/s. LABORATE PHARMACEUTICALS INDIA LTD, (Unit-II) #31, Rajban Road, Nariwala Paonta Sahib, Himachal Pradesh

Description

Drug Control Department Jharkhand

RDTL

Guwahati

24.

Co-trimoxazole Tablets IP SS

B. No.: CM-122

Mfg dt: 05/2022

Exp dt: 04/2024

Mfd by: M/s. High Tech Pharma, 49, Khandelwal Compound, Plada, Indore Madhya Pradesh.

Disintegration

Drug Control Department Jharkhand

RDTL

Guwahati

25.

Moxiion-CV Dry Syrup (Amoxycillin & Potassium Clavulanate Oral Suspension), 3.3gm/30ml. with

water

B. No.: WJD-092C

Mfg dt: 08/2021

Exp dt: 01/2023

Mfd by: M/s. WELCURE REMEDIES Nahan Road, Vill Moginand, Distt. Sirmour - 173030 Himachal Pradesh.

Assay/ Content' of

Clavulanic Acid

Drug Control Department Jharkhand

RDTL

Guwahati

26.

Amikacin Injection IP

B. No.: 21 AM02

Mfg dt: 03/2021

Exp dt: 02/2023

Mfd by: M/s. Sai Parenterals Pvt. Ltd., D4, Phase V, IDA, Jeedimetla, Hyderabad – 500055.

Description & Particulate Matter

Drug Control Department Andhra Pradesh

CDL

Kolkata

27.

Sodium Valproate Tablets I.P. 200 mg

B. No.: T2282

Mfg dt: 08/2022

Exp dt: 07/2024

Mfd by: M/s. Bharat Parenterals Ltd., Survey No. 144 & 146, Jarod Samlaya Road Tal. Savli City, Haripura, Vadodara, Gujarat – 391 520.

Related Substances

CDSCO

Zonal Office Ahmedabad

CDL

Kolkata

28.

Sodium Valproate Tablets I.P. 200 mg

B. No.: T2283

Mfg dt: 08/2022

Exp dt: 07/2024

Mfd by: M/s. Bharat Parenterals Ltd., Survey No. 144 & 146, Jarod Samlaya Road Tal. Savli City, Haripura, Vadodara, Gujarat – 391 520.

Related Substances

CDSCO

Zonal Office Ahmedabad

CDL

Kolkata

29.

Paracetamol Tablets I.P. 500 mg

B. No.: 9717

Mfg dt: 03/2021

Exp dt: 02/2024

Mfd by: M/s. Orissa Drugs & Chemicals Limited, 1, Mancheswar Industrial Estate, Bhubaneswar (Odisha).

Dissolution

CDSCO

East Zone Kolkata

CDL

Kolkata

30.

RamiRav Tablets (Ramipril Tablets

I.P. 1.25 mg)

B. No.: NKT22116A

Mfg dt: 05/2022

Exp dt: 04/2024

Mfd by: M/s. Nexkem Biotech Pvt. Ltd., Plot No. 64, HPSIDC, Industrial Area, Baddi, Distt. Solan Himachal Pradesh – 173 205.

Dissolution &

Assay

CDSCO

East Zone Kolkata

CDL

Kolkata

31.

Ridtas – S

(S(-)Amlodipine Tablets I.P.)

B. No.: RT220619

Mfg dt: 08/2022

Exp dt: 07/2024

Mfd by: M/s. Ridley Life Sciences Pvt. Ltd., D- 1651, DSIDC, Indl. Complex, Narela, Delhi – 110040.

Dissolution &

Assay

CDSCO

East Zone Kolkata

CDL

Kolkata

32.

Fenosky - 200 (Fenofibrate Tablets

I.P. 200 mg)

B. No.: T220209

Mfg dt: 02/2022

Exp dt: 01/2024

Mfd by: M/s. Medisky Pharmaceuticals, Plot No. 260, GIDC, Talod – 383215, Dist. Sabarkantha (Gujarat).

Dissolution

CDSCO

East Zone Kolkata

CDL

Kolkata

33.

Prednisolone Tablets I.P. 5 mg

B. No.: PNT5-22-221

Mfg dt: 04/2022

Exp dt: 03/2024

Mfd by: M/s. Ornate Labs Pvt. Ltd., Bela Industrial Estate, Muzaffarpur-842005. Bihar.

Description

CDSCO

East Zone Kolkata

CDL

Kolkata

34.

Prednisolone Tablets I.P. 10 mg

B. No.: PNT10-22-221

Mfg dt: 04/2022

Exp dt: 03/2024

Mfd by: M/s. Ornate Labs Pvt. Ltd., Bela Industrial Estate, Muzaffarpur-842005, Bihar.

Description

CDSCO

East Zone Kolkata

CDL

Kolkata

35.

Atorvadoc 20 (Atorvastatin Tablets I.P. 20 mg)

B. No.: MFT720

Mfg dt: 06/2022

Exp dt: 05/2024

Mfd by: M/s. Amster Labs, Unit-II, Hilltop, Ind. Estate, Vill. Bhatauli Kalan, Baddi, Distt. Solan Himachal Pradesh.

Dissolution

CDSCO

East Zone Kolkata

CDL

Kolkata

36.

Telmistad – 40 (Telmisartan Tablets IP 40 mg)

B. No.: C23D7

Mfg dt: 07/2022

Exp dt: 06/2024

Mfd by: M/s. Statmed Private Limited, 15, Jawpore Road, Kolkata – 700074.

Description

CDSCO

East Zone Kolkata

CDL

Kolkata

37.

Astyfer XT (Ferrous Ascorbate with Aminoacids, Zinc and Vitamins Tablet I.P.)

B. No.: TTQ2P5

Mfg dt: 08/2022

Exp dt: 07/2024

Mfd by: M/s. Tablets (India) Limited, 179, T.H. Road, Chennai – 600 081.

Disintegration

CDSCO

Sub-Zone Guwahati

CDL

Kolkata

38.

MYLOMAX

(Methylcobalamin, Alpha Lipoic Acid, Folic Acid, Pyridoxine Hydrochloride & Vitamin D3 Tablets)

B. No.: R2295307G

Mfg dt: 07/2022

Exp dt: 12/2023

Mfd by: M/s. Reltsen Health Care, Spl. Plot No. 9-11, PIPDIC Electronic Park, Thirubuvanai, Puducherry – 605 107.

Assay of Alpha Lipoic Acid

CDSCO

South Zone Chennai

CDL

Kolkata

39.

MECOBROOK-AT

(Methylcobalamin, Alpha Lipoic Acid,

Folic Acid, Pyridoxine Hydrochloride & Vitamin D3 Tablets)

B. No.: T2205148

Mfg dt: 05/2022

Exp dt: 04/2024

Mfd by: M/s. Healing Pharma India Pvt. Ltd., Mfg At. 81/10, GIDC, Near Vadsar Bridge, Makarpura, Vadodara - 10, Gujarat.

Disintegration, Assay of Alpha Lipoic Acid & Vitamin D3

CDSCO

South Zone Chennai

CDL

Kolkata

40.

Paracetamol Tablets I.P. 500 mg

B. No.: 220124

Mfg dt: 01/2022

Exp dt: 12/2024

Mfd by: M/s. Modi Antibiotics, Plot No. 28, G.I.D.C., Ahmedabad 382 415, Gujarat.

Dissolution

CDSCO

West Zone Mumbai

CDL

Kolkata

41.

CSP (Cough Syrup for Throat & Chesty Coughs) 100 ml

B. No.: LOCG21-85

Mfg dt: 08/2021

Exp dt: 07/2024

Mfd by: M/s. Maiden Pharmaceuticals, Village Manpura, Tehsil Nalagarh, Distt. Solan, Himachal Pradesh, Nalagarh – 174101.

Assay of Diphenhydramine Hydrochloride, Codeine Phosphate, Sodium Citrate & Menthol

Drug Control Department Himachal Pradesh

CDL

Kolkata

42.

CSP (Cough Syrup for Throat & Chesty Coughs) 100 ml

B. No.: LOCG21-94

Mfg dt: 08/2021

Exp dt: 07/2024

Mfd by: M/s. Maiden Pharmaceuticals, Village Manpura, Tehsil Nalagarh, Distt. Solan, Himachal Pradesh, Nalagarh – 174101.

Assay of Diphenhydramine Hydrochloride, Codeine Phosphate, Sodium Citrate & Menthol

Drug Control Department Himachal Pradesh

CDL

Kolkata

43.

CSP (Cough Syrup for Throat & Chesty Coughs) 100 ml

B. No.: LOCG21-95

Mfg dt: 08/2021

Exp dt: 07/2024

Mfd by: M/s. Maiden Pharmaceuticals, Village Manpura, Tehsil Nalagarh, Distt. Solan, Himachal Pradesh, Nalagarh – 174101.

Assay of Diphenhydramine Hydrochloride, Codeine Phosphate, Sodium Citrate & Menthol

Drug Control Department Himachal Pradesh

CDL

Kolkata

44.

CSP (Cough Syrup for Throat & Chesty Coughs) 100 ml

B. No.: LOCG21-84

Mfg dt: 08/2021

Exp dt: 07/2024

Mfd by: M/s. Maiden Pharmaceuticals, Village Manpura, Tehsil Nalagarh, Distt. Solan, Himachal Pradesh, Nalagarh – 174101.

Assay of Codeine Phosphate

& Menthol

Drug Control Department Himachal Pradesh

CDL

Kolkata

45.

CSP (Cough Syrup for Throat & Chesty Coughs) 100 ml

B. No.: LOCG21-96

Mfg dt: 08/2021

Exp dt: 07/2024

Mfd by: M/s. Maiden Pharmaceuticals, Village Manpura, Tehsil Nalagarh, Distt. Solan, Himachal Pradesh, Nalagarh – 174101.

Assay of Codeine Phosphate, Sodium Citrate & Menthol

Drug Control Department Himachal Pradesh

CDL

Kolkata

46.

Orthorium - MSM (Diacerein, Glucosamine Sulphate & Methyl Sulfonyl Methane Tablets)

B. No.: Not Mentioned

Mfg dt: Not Mentioned,

Exp dt: Not Mentioned

Mfd by: M/s. L.V. Life Sciences, VPO, Gurumajra, Baddi, Distt. Solan Himachal Pradesh – 174 101.

Description and Misbranded

Drug Control Department Himachal Pradesh

CDL

Kolkata

47.

RL 500 ml,

Compound Sodium Lactate Injection IP (Ringer Lactate Solution for Injection I.P.)

B. No.: S2FBV28

Mfg dt: 02/2022

Exp dt: 01/2024

Mfd by: M/s. Swaroop Pharmaceuticals Pvt. Ltd., A-10, Tala Nagari Industrial Area, Aligarh – 202 001, Uttar Pradesh.

Bacterial Endotoxins &

Sterility

Drug Control Department Odisha

CDL

Kolkata

48.

RL 500 ml,

Compound Sodium Lactate Injection IP (Ringer Lactate Solution for Injection I.P.)

B. No.: 203124

Mfg dt: 03/2022

Exp dt: 02/2024

Mfd by: M/s. Ives Drugs (India) Pvt. Ltd., Works: Ghatabillod, Distt. Dhar H.O. 504, Chetak Center, R.N.T. Marg, Indore -1 (India).

Bacterial Endotoxins &

Sterility

Drug Control Department Odisha

CDL

Kolkata

49.

RL 500 ml,

Compound Sodium Lactate Injection IP (Ringer Lactate

Solution for Injection I.P.)

B. No.: 203121

Mfg dt: 03/2022

Exp dt: 02/2024

Mfd by: M/s. Ives Drugs (India) Pvt. Ltd., Works: Ghatabillod, Distt. Dhar. H.O. 504, Chetak Center, R.N.T. Marg, Indore -1 (India).

Sterility

Drug Control Department Odisha

CDL

Kolkata

50.

RL 500 ml,

Compound Sodium Lactate Injection IP (Ringer Lactate Solution for Injection I.P.)

B. No.: 110051

Mfg dt: 10/2021

Exp dt: 09/2023

Mfd by: M/s. Ives Drugs (India) Pvt. Ltd., Works: Ghatabillod, Distt. Dhar H.O. 504, Chetak Center, R.N.T. Marg, Indore -1 (India).

Description, Particulate Contamination &

Sterility

Drug Control Department Odisha

CDL

Kolkata

51.

RL 500 ml,

Compound Sodium Lactate Injection IP (Ringer Lactate Solution for Injection I.P.)

B. No.: 204002

Mfg dt: 04/2022

Exp dt: 03/2024

Mfd by: M/s. Ives Drugs (India) Pvt. Ltd., Works: Ghatabillod, Distt. Dhar H.O. 504, Chetak Center, R.N.T. Marg, Indore -1 (India).

Sterility

Drug Control Department Odisha

CDL

Kolkata

52.

RL 500 ml,

Compound Sodium Lactate Injection IP (Ringer Lactate Solution for Inj.)

B. No.: S2FBV20

Mfg dt: 02/2022

Exp dt: 01/2024

Mfd by: M/s. Swaroop Pharmaceuticals Pvt. Ltd., A-10, Tala Nagari Industrial Area, Aligarh – 202 001, Uttar Pradesh.

Bacterial Endotoxins

Drug Control Department Odisha

CDL

Kolkata

53.

RL 500 ml,

Compound Sodium Lactate Injection I.P. (Ringer Lactate Solution for Injection I.P.)

B. No.: 203119

Mfg dt: 03/2022

Exp dt: 02/2024

Mfd by: M/s. Ives Drugs (India) Pvt. Ltd., Works: Ghatabillod, Distt. Dhar H.O. 504, Chetak Center, R.N.T. Marg, Indore -1 (India).

Particulate Contamination &

Sterility

Drug Control Department Odisha

CDL

Kolkata

54.

RL 500 ml,

Compound Sodium Lactate Injection I.P.

(Ringer Lactate Solution for Injection I.P.)

B. No.: 112085

Mfg dt: 12/2021

Exp dt: 11/2023

Mfd by: M/s. Ives Drugs (India) Pvt. Ltd., Works: Ghatabillod, Distt. Dhar H.O. 504, Chetak Center, R.N.T. Marg, Indore -1 (India).

Sterility

Drug Control Department Odisha

CDL

Kolkata

55.

RL 500 ml,

Compound Sodium Lactate Injection I.P. (Ringer Lactate Solution for Injection I.P.)

B. No.: 203047

Mfg dt: 03/2022

Exp dt: 02/2024

Mfd by: M/s. Ives Drugs (India) Pvt. Ltd., Works: Ghatabillod, Distt. Dhar H.O. 504, Chetak Center, R.N.T. Marg, Indore -1 (India).

Sterility

Drug Control Department Cuttack

CDL

Kolkata

56.

RL 500 ml,

Compound Sodium Lactate Injection IP (Ringer Lactate Solution for Injection)

B. No.: S2FBV38

Mfg dt: 02/2022

Exp dt: 01/2024

Mfd by: M/s. Swaroop Pharmaceuticals Pvt. Ltd., A-10, Tala Nagari Industrial Area, Aligarh – 202 001 Uttar Pradesh.

Bacterial Endotoxins

Drug Control Department Cuttack

CDL

Kolkata

57.

Ampholis Injection – 10 ml (Amphotericin B Emulsion Injection)

B. No.: SI-515

Mfg dt: 06/2021

Exp dt: 05/2023

Mfd by: M/s. Shivam Enterprises, Suketi Road, Kala-Amb, Distt. Sirmour Himachal Pradesh – 173 030.

pH, Bacterial endotoxins and Sterility

Drug Control Department Rajasthan

CDL

Kolkata

58.

Zinc Sulphate Dispersible Tablets IP 20 mg

B. No.: ZST903

Mfg dt: 01/2022

Exp dt: 12/2023

Mfd by: M/s. Unicure India Ltd.,C-21, 22 & 23, Sector -3, Noida – 201301, Distt. Gautam Budh Nagar, Uttar

Pradesh.

Assay

CDSCO

Subzone Bangalore

CDTL

Chennai

59.

Metronidazole Tablets IP 400 mg

B. No.: 3000521

Mfg dt: 03/2021 Exp dt: 02/2024

Mfd by: M/s. Karnataka Antibiotics and Pharmaceuticals Ltd., Plot No.14, II Phase, Peenya, Bengaluru- 560058.

Dissolution

CDSCO

Subzone Bangalore

CDTL

Chennai

60.

Junior Lanzol 15 mg (Lansoprazole Orally Disintegrating Tablets 15 mg)

B. No.: BA12571

Mfg dt: 08/2021

Exp dt: 07/2023

Mfd by: M/s. Cipla Ltd., Malpur, Dist. Solan 173205, Himachal Pradesh.

Hardness

CDSCO

Sub-Zone Indore

CDTL

Mumbai

61.

Decmax 4 mg (Dexmethasone Tablets IP 4 mg)

B. No.: ST-21286

Mfg dt: 06/2021

Exp dt: 05/2024

Mfd by: M/s. Supermax Drugs & Pharmaceutical Pvt. Ltd., (Unit-II, Khasra No. 322, Nanheda Anantpur, Bhagwanpur, Roorkee- 247668, Haridwar, Uttarakhand.

Related substances.

CDSCO

West- Zone Mumbai

CDTL

Mumbai

62.

FERROUS ASCORBATE & FOLIC ACID CAPSULES

B. No.: 1013

Mfg dt: 12/2021

Exp dt: 11/2023

Mfd by: M/s. Vivimed Labs Limited, D-125 & 128, Phase III, I.D.A., Jeedimetla, Medchal- Malkajgiri (Dist) Telangana State- 500055.

AVERAGE FILL AND ASSAY FOLIC ACID

CDSCO

Zonal office Hyderabad

CDTL

Hyderabad

63.

Ceftriaxone and Sulbactam for Injection (Metifex SL 1500 Injection)

B. No.: 322-797

Mfg dt: 08/2022

Exp dt: 07/2024

Mfd by: M/s. Zee Laboratories Limited Behind 47, Industrial Area, Paonta Sahib- 173205, Himachal Pradesh.

Identification of Ceftriaxone Sodium and Sulbcatam Sodium, pH and Assay of Ceftriaxone Sodium calculated as Ceftriaxone and Sulbactam Sodium

calculated as Sulbactam

CDSCO

Sub-Zone Baddi

RDTL

Chandigarh

64.

Ramipril Tablets IP (Ramichek 5 Tablets)

B. No.: MT214919

Mfg dt: 11/2021

Exp dt: 10/2023

Mfd by: M/s. Mascot Health Series Pvt. Ltd., Plot No. 79,80, Sector- 6A, IIE, Sidcul, Haridwar-249403, Uttarakhand.

Assay and Dissolution of Ramipril Tablets IP (Ramichek 5 Tablets)

CDSCO

Sub-Zone Baddi

RDTL

Chandigarh

65.

Paediatric Paracetamol Oral Suspension BP (PARA 120 SUSPENSION)

B. No.: D10086

Mfg dt: 10/2021

Exp dt: 09/2024

Mfd by: M/s. DM PHARMA PVT. LTD., Vill-Bhud, NH-21A, Baddi, Distt - Solan, Himachal Pradesh- 173205, INDIA.

Related Substances and Assay of Paracetamol

CDSCO

Sub-Zone Baddi

RDTL

Chandigarh

66.

Paediatric Paracetamol Oral Suspension BP (PARA 120 SUSPENSION)

B. No.: D10085

Mfg dt: 10/2021

Exp dt: 09/2024 Mfd by: M/s. DM PHARMA PVT. LTD., Vill-Bhud, NH-21A, Baddi, Distt-Solan, Himachal Pradesh - 173205, INDIA.

Related Substances and Assay of Paracetamol

CDSCO

Sub-Zone Baddi

RDTL

Chandigarh

67.

Betamethasone and Clioquinol Cream BP (BETNOVATE-C SKIN CREAM)

B. No.: NH1118

Mfg dt: 01/2021

Exp dt: 12/2022

Mfd by: M/s. GlaxoSmithKline Pharmaceuticals Limited, At. A-10, M.I.D.C., Ambad- Pathardi Block, Nashik 422010, Maharashtra, INDIA.

Identification (A), (B), (C) and Assay of Betamethasone Valerate calculated as Betamethasone and Clioquinol

Drug Control Department Delhi

RDTL

Chandigarh

*Remark: The firm M/s. GSK notified this office regarding availability of Spurious/ Counterfeit of the said batch of drug.

Investigation is under process.

68.

Telmisartan and Hydrochlorothiazide Tablets IP (SARTAN-H TABLETS)

B. No.: 012259

Mfg dt: 01/2022

Exp dt: 12/2023

Mfd by: M/s. Biolgics Inc., Suketi Road, Kala- Amb, Distt. Sirmour, Himachal Pradesh - 173030

Dissolution of Telmisartan

Drug Control Department Ladakh

RDTL

Chandigarh

69.

Hydroquinone, Tretinoin and Mometasone Furoate Cream (Melamet Cream)

B. No.: A191070

Mfg dt: 12/2020

Exp dt: 01/2023

Mfd by: M/s. Universal Twin Labs, Village Gullarwala, Near Sai Road, Baddi, Dist.- Solan, Himachal Pradesh.

pH, Identification and Assay of Hydroquinone, Tretinoin and Mometasone Furoate

Drug Control Department Delhi

RDTL

Chandigarh

70.

Steptococcus Faecalis, Clostridium Butyricum, Bacillus mesentericus and Lactic Acid Bacillus Capsules

B. No.: CHC-1054

Mfg dt: 11/2021

Exp dt: 10/2023

Mfd by: M/s. Cotec Healthcare Pvt. Ltd., NH. No.74, Roorkee- Dehradun Highway, Kishanpur, Roorkee- 247667 Haridwar (Uttrakhand).

Identification and Assay of Streptococcus faecalis

CDSCO

North Zone

RDTL

Chandigarh
For more details, check out the official notice below:
https://cdsco.gov.in/opencms/opencms/system/modules/CDSCO.WEB/elements/download_file_division.jsp?num_id=OTgxMQ== Mpharm (Pharmacology)
Susmita Roy, Bpharm, Mpharm Pharmacology, graduated from Gurunanak Institute of Pharmaceutical Science and Technology with a bachelor's degree in pharmacy. She holds a master 's degree in pharmacology. She is currently employed at Haldia Institute of Pharmacy as an assistant professor. She has been a part of Medical Dialogue since March 2021. She can be contacted at editorial@medicaldialogues.in