CDSCO extends validity of WHO/GMP Certificates of Pharmaceutical Products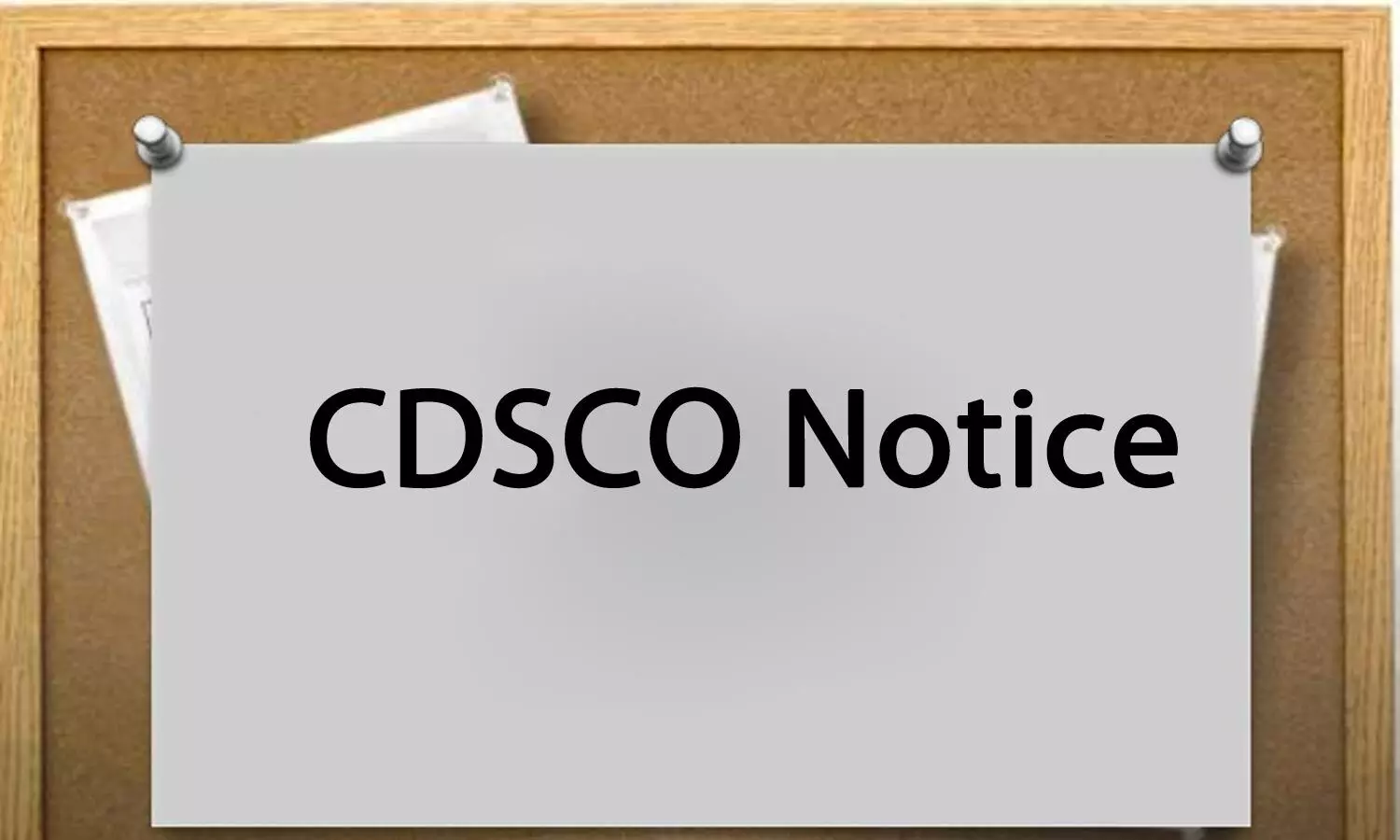 New Delhi: In order to ensure smooth functioning of the pharmaceutical sector currently facing difficulties in the light of the COVID-19 outbreak, the apex drug regulator has decided to give relaxation to pharmaceutical products over the validity of the WHO CMP certificates. With those all those, whose WHO GMP certificates were expiring between the period of March to August 2020 have now been given a 6 months extension of their certifications from the date of the expiry of the certificate.
Central Drugs Standard Control Organisation(CDSCO), Directorate General of Health Services recently issued a circular to this effect regarding extension of the validity of WHO GMP/Certificate of Pharmaceutical Product (COPP). The notification was made by Dr V. G. Somani, Drugs Controller General to all States/UT Drugs Controllers and the copy for the same has issued to PS to JS (R), MoHWF, GOI, Nirman Bhawan, New Delhi 2- All Zonal, Sub-Zonal offices of CDSCO
Certificate of Pharmaceutical Product (CoPP) is issued under the WHO GMP Certification Scheme for the purpose of international commerce, i.e., for registration of products in foreign countries. Earlier the validity of CoPP was extended from 2 years to 3 years vide Office Memorandum No. 7-5/2018/Misc/048 dated 08.05.2018.
The decision to give an extension came after the number of pharma companies pointed out the difficulties in renewing certifications in light of the COVID-19 pandemic and the consequent nationwide lockdown
"This office has received representations from stakeholders requesting to extend the validity of WHO GMP Certificate/CoPP whose validities are expiring between now and August 2020 in view of COVID-19 outbreak," CDSCO in its notice stated
"The matter has been examined in light of the current situation of COVID 19 outbreak and in order to maintain the continuity of essential activities by the pharmaceutical industry, it has been decided that validity of WHO GMP/CoPP expiring from March to August 2020 may be extended by 6 months from the date of expiry of the certificate as per WHO GMP Certification guidelines," CDSCO stated in its decision
For the detailed information please click on the link mentioned below:
https://medicaldialogues.in/pdf_upload/pdf_upload-128109.pdf