COVID19 Treatment: Rusan Pharma, 36 others get Gujarat FDCA nod for Azithromycin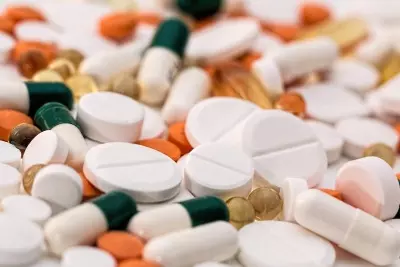 Ahmedabad: The Gujarat Food and Drug Control Administration (FDCA) has granted permission to 37 pharmaceutical firms including Vega Biotec, Gujarat Medicraft, Care-well Healthcare, Curis Lifesciences Private Ltd, Galen Pharma, Rusan Pharma, and Unimed Pharma Ltd to manufacture antibiotic azithromycin (AZM).
The antibiotic is used in combination with hydroxychloroquine (HCQ) to treat fatal COVID19. Medical Dialogues had recently reported that a combination of hydroxychloroquine and azithromycin had been prescribed for severe patients requiring ICU management.
Also Read: Health Ministry Asks AIOCD To Ensure Availability Of Critical Drugs For Management Of COVID-19
The demand for HCQ and AZM has surged with an increase in the number of COVID patients. However, this treatment line for COVID-19 was recently brought up in the apex by an NGO, People for Better Treatment' (PBT) seeking precautions from the side effects of the cocktail used and that the doctors should explain to the patient about the risk involved in the particular line of treatment and take his or her consent.
The PIL highlighted the comprehensive 'Revised Guidelines on Clinical Management of COVID-19' published by Ministry of Health & Family Welfare that specifically advised that "although no specific anti-viral medicines are available against COVID-19, a combination of HCQ and AZM may be administered as an 'off-label' use to the most seriously ill COVID-19 patients who are in ICU."
Also Read: Supreme Court Junks Plea Challenging Use Of Hydroxychloroquine And Azithromycin In COVID-19

Presently, 629 pharma firms in the state have been manufacturing azithromycin and its Active Pharmaceutical Ingredients (API). Prior to the COVID outbreak, only 28 pharma firms were involved in manufacturing HCQ, however, 40 more firms have joined after receiving approval from Gujarat FCDA.

"Azithromycin has been included in the standard treatment protocol for Covid-19. As many as 66 product licences have been issued to 37 pharma companies for azithromycin during the past two months. Several companies have obtained permissions to cater to the export market, " Dr H G Koshia, commissioner, Gujarat FDCA told TOI.
Source : with inputs