Daiichi Sankyo Launches ENHERTU in Japan for Patients with HER2 Positive Unresectable or Metastatic Breast Cancer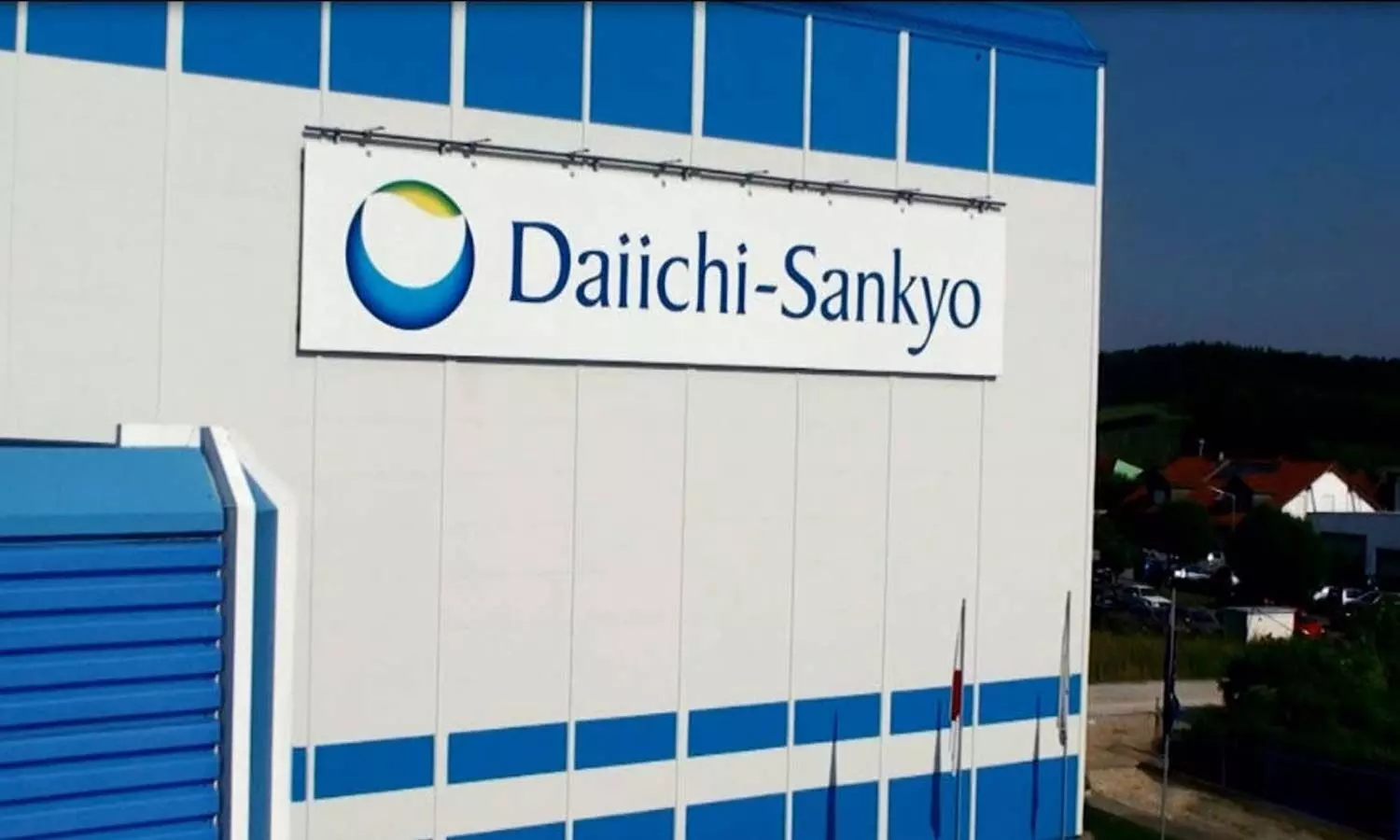 Tokyo, Munich: Daiichi Sankyo Company, Limited has announced the launch of ENHERTU® (trastuzumab deruxtecan), a HER2 directed antibody drug conjugate (ADC), in Japan for the treatment of patients with HER2 positive unresectable or recurrent breast cancer after prior chemotherapy (limit the use to patients who are refractory or intolerant to standard treatments).
Marketing approval of ENHERTU by Japan's Ministry of Health, Labor, and Welfare (MHLW) in March 2020 was based on the results of the open-label, single-arm, pivotal phase 2 DESTINY-Breast01 trial that demonstrated a confirmed objective response rate of 64.1% [95% CI: 56.3-71.3] in the response evaluable set of 107 of 167 patients, which included 26 Japanese women, at a data cut-off of March 21, 2019. Data from the DESTINY-Breast01 trial were published in The New England Journal of Medicine.
"Now patients in Japan with HER2 positive metastatic breast cancer who progress following treatment with at least two HER2 directed therapies and chemotherapy have access to ENHERTU, an important new medicine that may transform the way these patients are treated. We are proud of how quickly we have delivered ENHERTU, making it available only four years after treating the first patient in Japan," said Hideaki Noji, Vice President, Head of Specialty Marketing in Japan, Daiichi Sankyo. "ENHERTU also represents the second innovative oncology medicine to be launched in Japan from the oncology pipeline of Daiichi Sankyo in the past year, another milestone we are honored to have achieved."
Safety and efficacy of ENHERTU (5.4 mg/kg) in patients without prior trastuzumab, taxane and trastuzumab emtansine treatment have not been established. ENHERTU is approved in Japan with a Warning for Interstitial Lung Disease (ILD). As cases of ILD, including fatal cases, have occurred in ENHERTU-treated patients, ENHERTU is to be used in close collaboration with a respiratory disease expert. Closely observe patients during therapy by monitoring for early signs or symptoms of ILD (such as dyspnea, cough or fever) and regularly perform peripheral artery oxygen saturation (SpO2) tests, chest X-ray scans and chest CT scans. If abnormalities are observed, discontinue administration of ENHERTU, and take appropriate measures such as corticosteroid administration. Prior to initiation of ENHERTU therapy, perform a chest CT scan and interview to confirm the absence of any comorbidity or history of ILD with the patient, and carefully consider the eligibility of the patient for ENHERTU therapy.
Adverse reactions (from ENHERTU Japan Prescribing Information) occurred in 182 of 184 patients (98.9%) who received ENHERTU. The most common adverse reactions were nausea in 140 patients (76.1%), alopecia in 85 patients (46.2%), fatigue in 81 patients (44.0%), vomiting in 78 patients (42.4%), neutrophil count decreased in 55 patients (29.9%), decreased appetite in 52 patients (28.3%), anemia in 40 patients (21.7%) and diarrhea in 40 patients (21.7%). The overall incidence of ILD was 8.2%. ILD occurred in 23% of Japanese patients (7 out of 30) with no grade 3 or above events including no ILD-related deaths.
Read also: AstraZeneca, Daiichi Sankyo get Orphan Drug Designation for gastric cancer drug Enhertu