Ensure Parity in price of N-95 masks or face action: NPPA tells sellers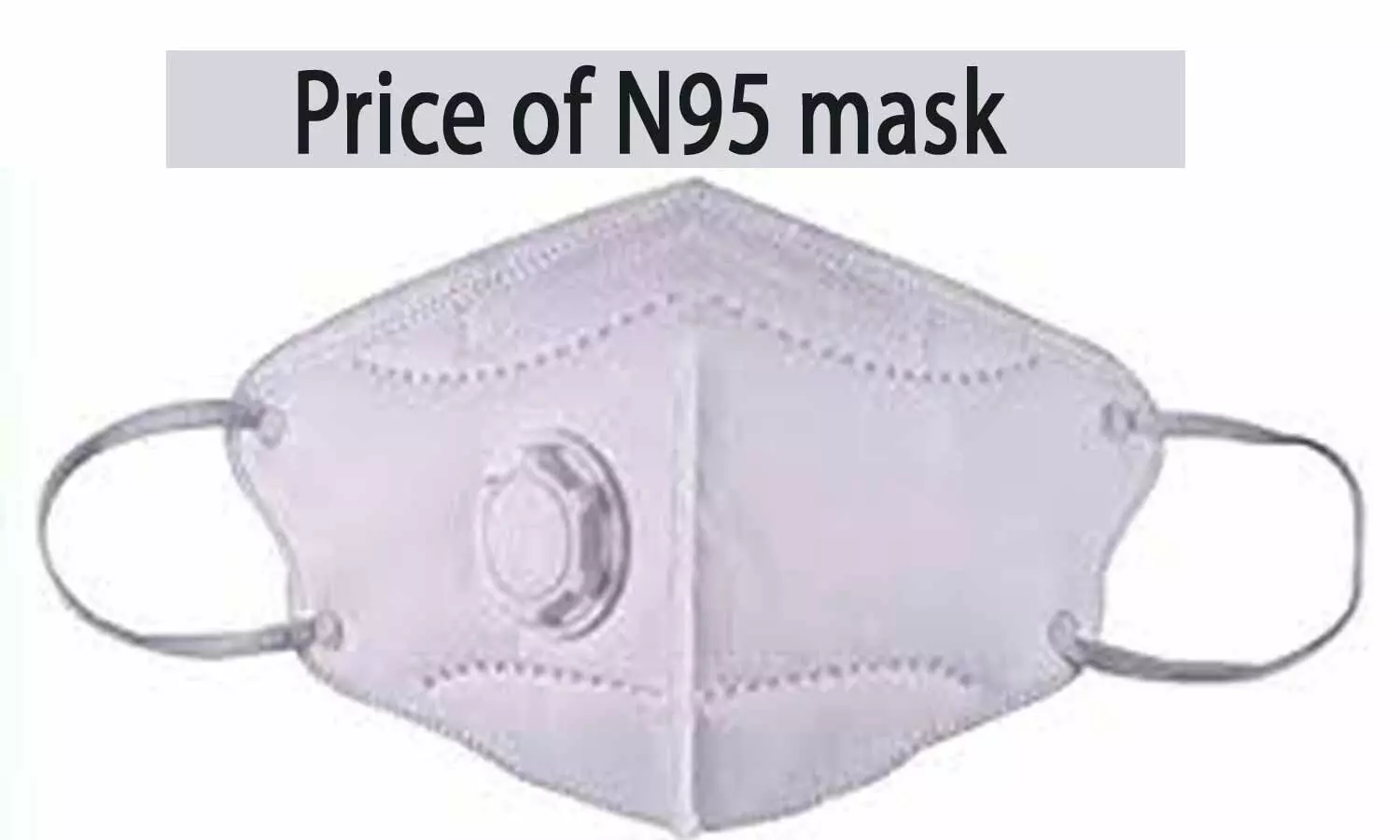 New Delhi: Through the recent office memorandum National Pharmaceutical Pricing Authority (NPPA), the Department of Pharmaceuticals has directed all the manufacturers, importers, suppliers to maintain parity in prices of N-95 Masks.
The notice to this effect was issued by Alok Ranjan, Asst. Director(M & E).
The direction came after grievances being received regarding hoarding, black-marketing, and differential higher pricing of N-95 Masks in the country.
"In this context, it is hereby informed that N-95 Mask has been notified as an essential commodity under the Essential Commodities Act, 1955 by the Government vide Notification dated 13th March 2020. Further, hoarding, black-marketing of the essential commodity is a punishable offense under the Act. Further, this Office in the exercise of the powers conferred under National Disaster Management Act, 2005 had directed all States/UT Governments to ensure sufficient availability of surgical and protective Masks, Hand Sanitizers and Gloves at prices not exceeding the Maximum Retail Price printed on the pack size vide Orders dated 13th March 2020." the notice stated

The NPPA made note of the mismatch between the demand and supply of N-95 Masks in the country In the prevailing situation due to COVID-19. As per Guidance issued by the Ministry of Health & Family Welfare and World Health Organization (WHO) for the management of COVID-19, it has been stated that Medical Masks are primarily meant for the use of frontline health care workers.
To ensure uninterrupted supply to healthcare workers, the Government is procuring the largest chunk of the N-95 Masks directly from the manufacturers/importers/suppliers at bulk rates and ex-factory prices. However, it has been noticed that other procurers (non-government entities) are getting N-95 Masks at differential prices.
" Thus, in order to ensure the availability of N-95 Masks at affordable prices in the country, NPPA hereby directs manufacturers/importers/suppliers of the N-95 Masks to maintain parity in prices for non-government procurements and to make available the same at reasonable prices," The notice stated
" Any instance of hoarding, black marketing, and higher prices of N-95 masks reported will be viewed seriously and action shall be initiated by the Government under the Essential Commodities Act,1995," the notice further added
To read the full memorandum click on the below-mentioned link:
https://medicaldialogues.in/pdf_upload/pdf_upload-129178.pdf