Laurus gets CDSCO panel nod to market anti retroviral FDC Tenofovir Alafenamide Fumarate,Lamivudine, Dolutegravir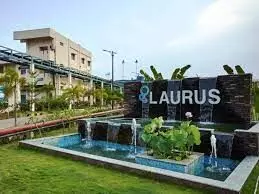 New Delhi: Pharmaceutical major, Laurus has got the go ahead from the Subject Expert Committee (SEC) of the Central Drug Standard Control Organization (CDSCO) to manufacture and market a fixed-dose combination of anti-retroviral drugs Tenofovir Alafenamide Fumarate 28 mg plus Lamivudine 300mg plus Dolutegravir Sodium 52.8 mg.

This came after the firm presented the proposal along with the Bioequivalence study conducted for the export purpose before the committee.
Tenofovir alafenamide fumarate is a fumarate salt prepared from tenofovir alafenamide by reaction of one molecule of fumaric acid for every two molecules of tenofovir alafenamide.
Tenofovir alafenamide accumulates more in peripheral blood mononuclear cells compared to red blood cells. Once activated, tenofovir acts with different mechanisms including the inhibition of viral polymerase, causing chain termination and the inhibition of viral synthesis.
Tenofovir alafenamide is used to treat chronic hepatitis B infection, a viral infection of the liver. It works by stopping or slowing the growth of the virus. Chronic hepatitis infection can lead to serious liver damage (cirrhosis) and liver cancer. It is not known if tenofovir alafenamide can cure hepatitis B or can prevent you from passing the virus to others. Practice "safer sex" (such as the use of latex condoms) to lower the risk of passing the virus to others.
Lamivudine, commonly called 3TC, is an antiretroviral medication used to prevent and treat HIV/AIDS. It is also used to treat chronic hepatitis B when other options are not possible. It is effective against both HIV-1 and HIV-2. It is typically used in combination with other antiretrovirals such as zidovudine and abacavir. Lamivudine may be included as part of post-exposure prevention in those who have been potentially exposed to HIV. Lamivudine is taken by mouth as a liquid or tablet.
Dolutegravir belongs to a class of drugs known as integrase inhibitors. It blocks the virus from growing and infecting more cells. Dolutegravir is used with other HIV medications to help control HIV infection. It helps to decrease the amount of HIV in your body so your immune system can work better. This lowers your chance of getting HIV complications (such as new infections, and cancer) and improves your quality of life.
As per the proposal presented by the firm the FDC of anti-retroviral drugs Tenofovir Alafenamide Fumarate 28 mg is equivalent to Tenofovir Alafenamide 25 mg and it contains Lamivudine 300mg along with Dolutegravir Sodium 52.8 mg which is equivalent to Dolutegravir 50mg
The committee noted that the firm has already received tentative approval from USFDA for the proposed FDC
In addition, the committee also noted that the FDC of Dolutegravir 50mg plus Lamivudine IP 300mg plus Tenofovir Disoproxil 245 mg was approved by CDSCO on 08.03.2018.
At the 110th SEC meeting for Antimicrobial & Antiviral held on the 23rd and 24th of March 2022, the committee reviewed the proposal along with results of BE study conducted for export purpose presented by the drug maker Laurus.
After detailed deliberation, the committee recommended the grant of permission to manufacture and market the fixed-dose combination of anti-retroviral drugs Tenofovir Alafenamide Fumarate 28 mg plus Lamivudine 300mg plus Dolutegravir Sodium 52.8 mg.