MSD in talks with 5 Indian drugmakers for clinical trial of COVID drug Molnupiravir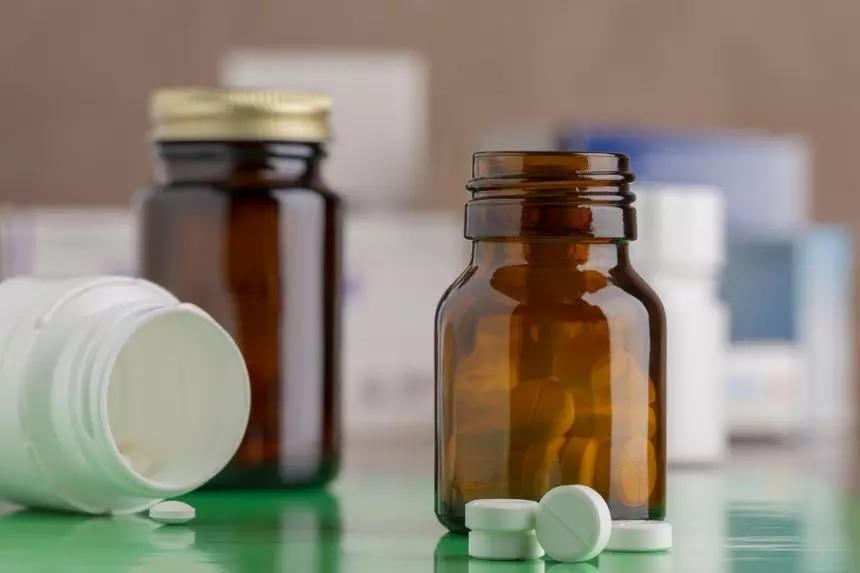 New Delhi: MSD Pharmaceuticals, the wholly owned subsidiary of Merck Sharp Dohme, known as Merck & Co in the US, announced that it has decided to enter into non-exclusive voluntary licensing agreements with five Indian drugmakers, including Cipla, Dr Reddy's Laboratories, Emcure Pharmaceuticals, Sun Pharmaceutical Industries and Torrent Pharmaceuticals for Covid-19 antiviral drug Molnupiravir..

Molnupiravir is an oral anti-viral that inhibits the replication of multiple RNA viruses, including SARS-CoV-2. It is presently being studied by MSD, through a collaboration with Ridgeback Biotherapeutics, in a Phase III trial for the treatment of non-hospitalized patients with confirmed COVID-19 globally.

Molnupiravir (EIDD-2801/MK-4482) is an investigational, orally bioavailable form of a potent ribonucleoside analog that inhibits the replication of multiple RNA viruses, including SARS-CoV-2, the causative agent of COVID-19. Molnupiravir has been shown to be active in several models of SARS-CoV-2, including for prophylaxis, treatment and prevention of transmission, as well as SARS-CoV-1 and MERS.EIDD-2801 was invented at Drug Innovations at Emory (DRIVE), LLC, a not-for-profit biotechnology company wholly owned by Emory University. Since being licensed by Ridgeback, all funds used for the development of EIDD-2801 by Ridgeback have been provided by Wayne and Wendy Holman and Merck.
Medical Dialogues Team had earlier reported that, in order to accelerate and expand global access to Molnupiravir for treating Covid-19, Merck (known as MSD Pharmaceuticals outside the United States and Canada), had entered into a voluntary licensing agreement with Indian generics manufacturers, under which Merck will provide licenses to these manufacturers to supply molnupiravir to India and more than 100 Low- and Middle-Income Countries (LMICs). Merck is also in discussions with the Medicines Patent Pool to explore the potential for additional licenses.
MSD India managing director Rehan A. Khan told Live Mint that the company has already begun discussions with the regulatory authorities about the design of phase 3 clinical trials, which will be based on knowledge gained from MSD's global phase 2 trials, so that Indian patients can get Molnupiravir as soon as possible. Furthermore, MSD intends to submit it to the US Food and Drug Administration (USFDA) in the second half of 2021 for an emergency use authorization, after which it will seek approval from other agencies.

MSD signed manufacturing pacts with eight generic drug manufacturers in India, including Aurobindo Pharma, Cipla, Dr Reddy's Laboratories, Emcure Pharmaceuticals, Hetero Labs, Sun Pharmaceutical Industries, Torrent Pharmaceuticals, and Viatris to manufacture and supply Molnupiravir to India and over 100 low and middle-income countries (LMICs).
Proceeding further, the five pharma companies, named Cipla, Dr. Reddy's Laboratories, Emcure Pharmaceuticals, Sun Pharmaceutical Industries and its subsidiaries and/or associate companies, and Torrent Pharmaceuticals, have entered into a collaboration agreement, wherein the parties will jointly sponsor, supervise and monitor the clinical trial in India.
As per the directive of the Subject Expert Committee (SEC) of the Central Drugs Standard Control Organization (CDSCO), Dr. Reddy's will conduct the clinical trial using its product, and the other four pharma companies will be required to demonstrate the equivalence of their product to the product used by Dr. Reddy's in its clinical trial.
Following the clinical trial protocol approval given by the Drugs Controller General of India (DCGI), the clinical trial will be conducted for the treatment of mild COVID-19 in an outpatient setting. It is expected to take place between June and September this year across India with the recruitment of 1,200 patients. Such collaboration for a clinical trial is a first of its kind within the Indian pharma industry, and will aim to investigate yet another line of treatment in the collective fight against the COVID-19 pandemic.
On successful completion of the clinical trial, each company will independently approach the regulatory authorities for approval to manufacture and supply Molnupiravir for the treatment of COVID-19 in India.
Source : with inputs