UCPMP will not be mandatory on pharma companies: Minister Tells Rajya Sabha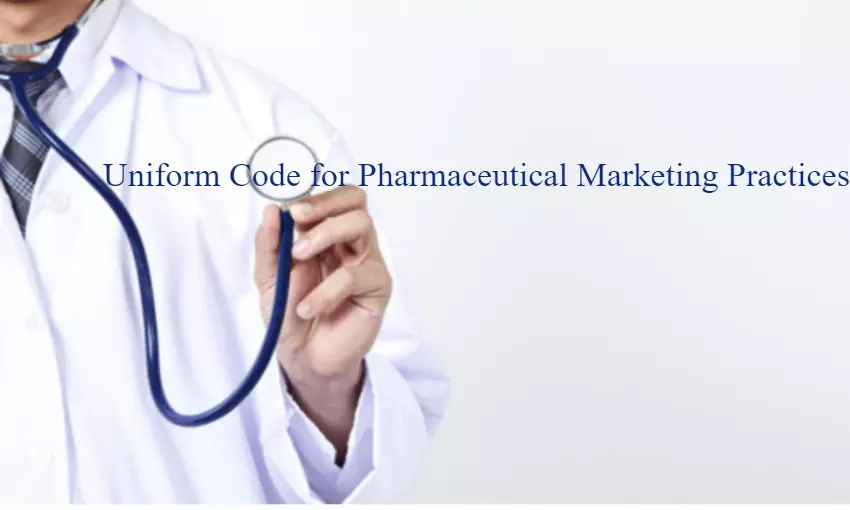 New Delhi: The Government has no intention of making the Uniform Code for Pharmaceutical Marketing Practices (UCPMP) mandatory on pharmaceutical companies, Minister of Chemical and Fertilizer, D V Sadananda Gowda recently informed the parliament.
The move comes as a major setback to healthcare as well as pharma activist who have pointed out to major ethical issues in the dealing of pharma companies with medical practitioners. While the doctors face punishment on account of taking freebies from pharma companies under the MCI Code of Medical Ethics, no such regulations stop the pharma companies from bribing doctors to boost their product sales
The conformation came while the Minister was responding to a query raised by Jyotiraditya M. Scindia in the Rajya Sabha, seeking the present status of the UCPMP and whether the Government had decided to make a Uniform Code for Pharmaceutical Marketing Practices (UCPMP) mandatory, to which the Minister replied with a 'No'.
He further added that the Uniform Code for Pharmaceutical Marketing Practices (UCPMP) is voluntary in nature and under UCPMP, there is no provision for the Department of Pharmaceuticals (DoP) to directly deal with complaints received regarding unethical practices.As per UCPMP, any complaint received against a pharmaceutical company is to be handled by an Ethical Committee for Pharma Marketing Practices (ECPMP) that is to be constituted in each of the pharmaceutical associations, he mentioned in his reply.
"Department has been following up with the pharma associations to implement the code effectively. In this regard, this department has also taken multiple meetings with the pharmaceutical associations and most of the associations have put UCPMP on their websites and constituted the Committees for handling complaints regarding breach of UCPMP," Gowda said.
However, this is a u-turn from the government reply in the Lok Sabha on May 15, 2016, where, the erstwhile Minister of State for Chemicals and Fertilisers Hansraj Gangaram Ahir had stated that the government had prepared a draft UCPMP which was adopted voluntarily with effect from January 1, 2015, for 6 months by the pharmaceutical industry including medical device industry.
"This has last been extended up to March 31, 2016. The said code was reviewed and it has now been decided to make it statutory. Once the code is made statutory it is expected that the unethical practices could be controlled more effectively," Ahir had said.
Also Read:Govt to make pharma marketing code mandatory: Ahir
The demand for mandating UCPMP has been the long-sought demand of doctors as they have been bearing the brunt of the accusations of freebies from the pharma companies.
Medical Dialogues team had earlier pointed out that freebies for doctors are against both the MCI ethics of doctors as well as the Uniform Code of Pharmaceuticals Marketing Practices (UCPMP) and (Professional Conduct, Etiquette and Ethics) Regulation, 2002.

As per the Indian Medical Council (Professional Conduct, Etiquette and Ethics) Regulation, 2002, doctors are mandatorily prohibited from taking gifts, travel facilities, hospitality, and cash or monetary grants from the pharmaceutical and allied health sector industries. The said regulation authorizes the Medical Council of India (MCI) and respective State Medical Councils to award punishment to a doctor against any act in violation of the code of Ethics for doctors.
However, unlike the MCI regulations, UCPMP is a voluntary code for pharmaceutical companies implying its violations could not bring any kind of punishment to the pharma companies.
This prejudice called for putting the responsibility of implementation of the mandatory UCPMP on various pharma associations.

Accordingly, earlier this year, the Department of Pharmaceuticals had asked to ensure that pharma companies do not arrange for any accommodations or other freebies for doctors.
Deputy Director, Department of Pharmaceutical, Ministry of Chemical and Fertilizers in her letter to various pharma associations including IDMA, BDMA, IPA, OPPI, and FOPE had stated, "Pharma associations are requested to make sure that the pharma companies adhere to the provisions of the Uniform Code for Pharmaceutical Marketing Practice (UCPMP) and no unethical promotion of pharma products is done during such conferences."
Also Read: Govt Directs Pharma Not To Pay For Doctors' Hotels, Sight Seeing At Conferences
However, this has once again been in clear disparity, as the responding during a recent Lok Sabha session when asked about the steps taken by the Government to prevent such kind of unethical practices followed by the pharma companies, the Minister of Health and Family Welfare, Ashwini Kumar Choubey said that UCPMP was prepared and announced in 2014 and was sent to all the pharma associations for 'voluntary' implementation with effect from 01.01.2015,

He further confirmed that the Government is having 'No' proposal to bring out specific comprehensive law regarding the unethical practices followed by the pharma firms, wherein, it doles out freebies, cruise tickets, paid vacations, and sponsorships for educational conferences and seminars to doctors.
Explaining further, Choubey also added that the Department of Pharmaceuticals has informed that the Uniform Code for Pharmaceutical Marketing Practices (UCPMP) is voluntary in nature and under UCPMP, there is no provision for the Department of Pharmaceuticals to directly deal with complaints received regarding unethical practices. -