Long Story Short: Lessons for pharma brand managers from signboards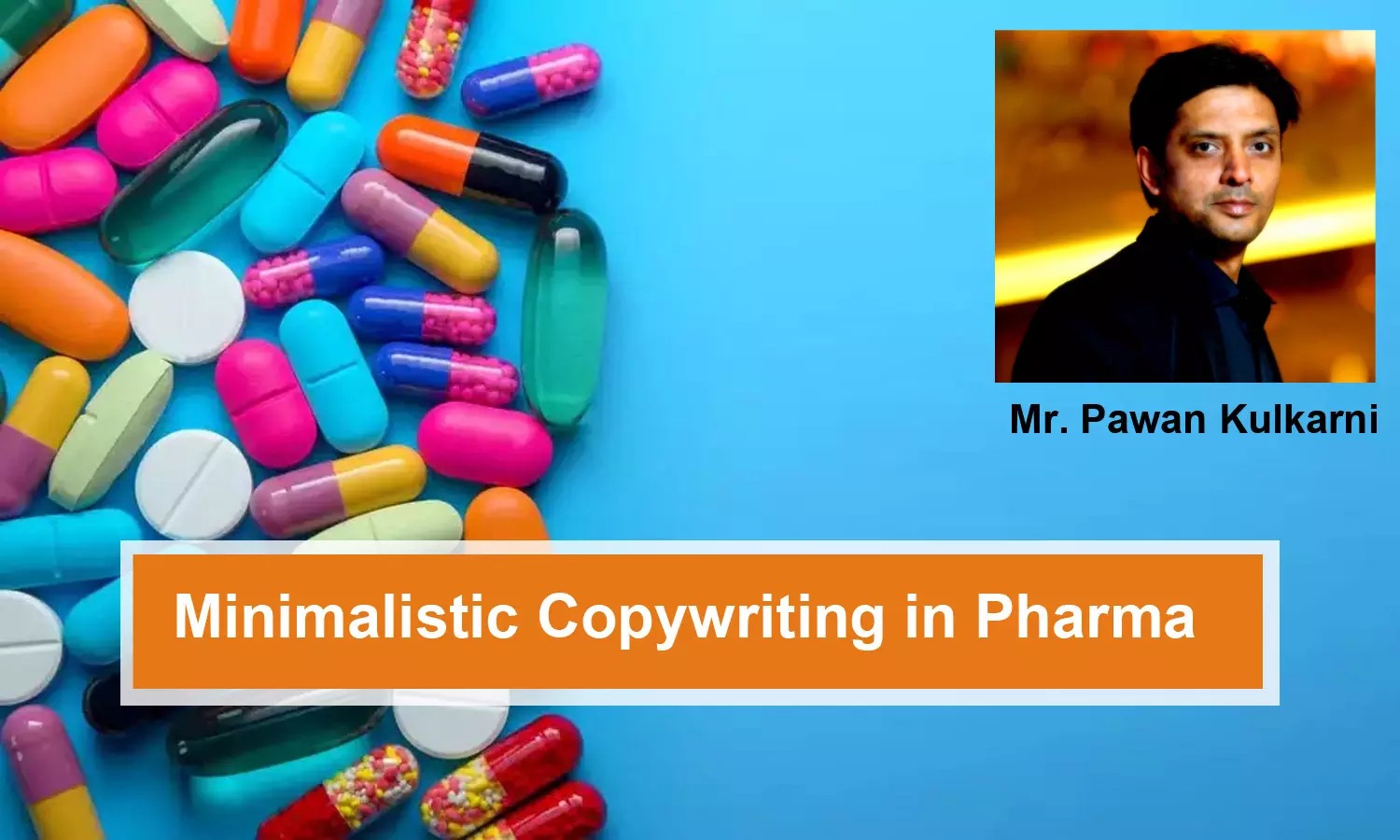 With no sign on how soon the doctors will meet pharma representatives physically, pharma brand managers can gear up to crystalize their brand messaging for digital formats by just being crisp.
Mastering digital ads from signboards
Imagine you are driving on a highway at 60 miles an hour and see this signboard.
Would you really get the message while driving past this signboard in few seconds? Or would even get to read it in the first place?

By the way, no prize for guessing that many doctors over years probably have undergone the same dilemma seeing some of the VAs (visual aids) and LBLs (leave behind literature). I am sure your doctor probably will give the same amount of attention to your ad or a VA on different platforms as you give to a signboard while driving. Actually, I feel that the "real" signboards somehow are the best teachers for brand managers to be minimalist copywriters.
Now since digital is the "in-thing" it's imperative that doctor wants to shift their mind to more pleasurable content. As a brand manager, you may have spent days and nights working on the product ad or VA or any content, but if doesn't attract the doctor's eye, the messaging is lost.
Changing times: Too much of text is suicide
Print ads have been my all-time favourite.
We know that a good print ad takes far more than what we do in visual aids with bold copy reading "Delicious Orange Flavor" accompanied by a large image of an orange. Sometimes, an orange juice splash too.
If I express bluntly, (which a few may not like) more than 30 to 40 percent of a brand manager's visual aid making time is consumed in searching an orange image or a splash, reducing the color gradation or something similar which doesn't add to an impact on doctor's mind nor on sales.
End result? The product management team (PMT) is happy making the page and field is happy often flipping without even opening it.
With loads of avoidable bullet points, charts & geometrical figures, our visual aids and digital ads can look clumsy. When all of your hard work reaches the ground zero of action, many of our sales reps ended up saying the legendary "please continue" & "also available" and move on when in front of a doctor. As brand managers, let us admit that we even said, "we have to include it even if our medical representative detail it or no". It is time we relearn.
Know what to "let go" in your brand messaging
Each marketer can become sharper only when he/she understands what "NOT TO FORCE IN THE COMMUNICATION". Knowing what is really needed can be refined.
Digital platforms give you a contrast of opportunities. Often, no need to show what you write and no need to write what you show. Not because of science alone but also because your doctors have very little time to see your ad.
Aim to be a minimalist copywriter: One brand; One Point
See the actual board below which is crisp, neat and to the point.
These hoardings carry the least amount of text, you get the direction, you decide the action to be taken. All communication perfectly executed in less than 2-3 seconds.

As a pharmaceutical brand manager, whether you create a visual aid or an LBL or even a digital ad, focus to communicate your message in 5-10 seconds. Don't frown, it is possible.
Otherwise, be prepared for your doctor mentally click "skip ad". It's going to happen soon if you don't make informed & crisp messaging in our ad copy. Anyone would love good content, not "go-down" of content.
Questioning = Provoking = Memorability.
Apart from the signboard learning, advertising principles always vouch for elements of creativity, fun, engaging & stimulation in ads. They surely make a great recall. While that has been a universal mantra, the concept of questioning is imperative in today's testing times of COVID19. Personally, I'm intrigued in advertisements which raise a question. It forces your audience (doctors) to ponder over for a few seconds. I feel, in most of cases, to make your message memorable, questioned provoking can do better than firm statements (under engagement) in ads.
Because "A question in an ad aids a doctor to recall". Ponder upon it, while I leave you with a simple exercise for you to carry further to the brands you handle.
Example:
Look at a typical visual aid copy for an antibacterial brand for UTI (dummy brand & copy).
The above statements might be of little help to your representatives provided they articulate nicely in a physical call. But in a digital format, doctor is on his own and will give event lesser time. Instead, a simple twist in question form might change the game of your messaging. I find it more provoking as a reader if its one-liner ad with a question for all above points.
That's just a small example to drive a point. As brand managers, keep thinking about fine-tuning your message. You will surely get better ideas.

The author is a pharma marketing expert and is currently working as General Manager Corporate Strategy at a leading pharmaceutical company in India. Twitter handle - @pawankulkarni
Disclaimer: The views expressed in the above article are solely those of the author in his private capacity and DO NOT represent the views of Medical Dialogues or a corporate house.