Nipah Virus result of tampering with nature: J.P. Nadda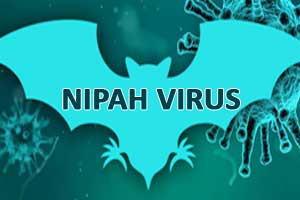 Union Minister of Health and Family Welfare J.P. Nadda claimed that the Nipah Virus outbreak in Kerala is the result of "tampering with nature".
Addressing a press conference here on Monday, Nadda assured that the Centre is closely monitoring the situation in Kerala.
Nadda further noted that scientists from the All India Institute of Medical Sciences (AIIMS), Safdarjung Hospital, National Institute of Virology in Pune and doctors from the National Centre for Disease Control are supporting health authorities in Kerala in managing the outbreak.
As many as 16 people lost their lives in Kerala due to the outbreak of the virus in May.
As a precautionary measure, colleges, and other educational institutions in Kozhikode have been asked to remain closed till June 12.
Furthermore, the Kerala state health department issued an advisory for people traveling to the state, urging them to be extra cautious while visiting Kozhikode, Malappuram, Wayanad and Kannur districts.
As per the World Health Organisation (WHO), Nipah virus, spread by fruit bats, causes communicable disease and is fatal for both animals and humans.
The symptoms of the disease include fever, headache, drowsiness, respiratory illness, disorientation and mental confusion, and can progress to come within 24-48 hours.