No opportunity of Promotion : Manipur hospital Senior Residents call indefinite ceasework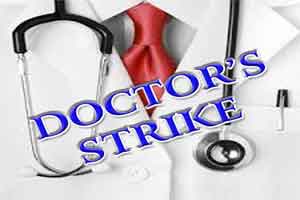 IMPHAL: Functioning at the state-run Jawaharlal Nehru Institute of Medical Sciences (JNIMS) was affected after over 100 senior resident doctors (SRs) today launched an indefinite ceaseworkover "anomalies" in rules.
A senior official of the hospital, who refused to be quoted, said the normal functioning of the hospital was affected by the ceasework and admitted patients were being looked after by nurses.
The doctors did not attend the Out Patient Department clinics and patients had to return, the official said.
The anomalies in rules are depriving the SRs from being promoted to Assistant Professors as the administration is going for direct recruitment to those posts, Resident Welfare Committee Spokesperson S Bikramaditya said.
There were at least 77 SRs who are being deprived, he said claiming that there is no established scheme for career advancement of the SRs and the JNIMS authorities had repeatedly been ignoring their demand on this.
What triggered the doctors' agitation appeared to be an advertisement for direct recruitment of Assistant Professors.
Terming this as "unacceptable", Bikramaditya demanded cancellation of the advertisement.
JNIMS Director Bhimo said as per existing rules, recruitment should be based through open advertisement and the question of giving preferences to SRs is not included in the rules.