No parking fee at South Delhi Hospitals and Malls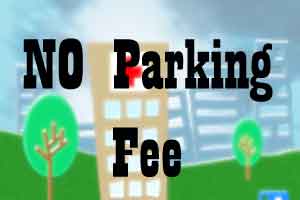 New Delhi : In a public notice issued by the South Delhi Municipal Corporation, the department has clearly stated that no parking fee shall be charged for parking at premises of commercial complexes including malls and south delhi hospitals. This comes after the Standing Committee clarified that the place earmarked for parking in these places is free from floor area ratio (FAR) and no fee can be charged from the public.
Sources reveal that Apart from the malls, a hefty fee is also being collected for parking in Private hospitals in the South Delhi area to avoid which, residents park on the main roads leading to strong congestions and traffic jams. For instance, traffic jam is almost always permanent in the Saket main road, which has three big hospitals including Max Saket, Saket City hospital and PSRI apart from having a number of popular malls as well.
SDMC through the public notices has directed the 250 hospitals and 30 malls falling in the area to making their parking fee.  SDMC Standing committee chairman Radhey Shyam Sharma informed that they are going to issue notices to every complex to stop collecting parking charges. "As per the Delhi Municipal Corporation Act provision of the parking facility is a service to be provided and not for profiteering. If they want to make money from the parking they will have to procure trade licences from the corporation," he said as reported by
India Today.