Norway bans e-cigarettes advertising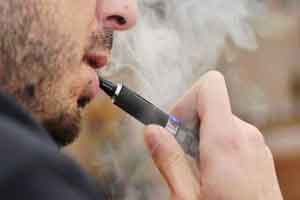 Citing health reasons and a cause of stimulating smoking, Norway has banned the advertising of e-cigarettes on the vendor's website 

Citing less research to prove the health risks, especially considering e-cigarette as not being nicotine free, the Norway health authorities have banned advertising on the product in the internet. The country's authorities have issues a notification to withdraw all kind of product advertising, including pictures and positive reviews of the products from their websites.

This decision also comes in the wake of e-cigarettes being a surrogate of smoking, and hence, being banned for advertising the product.

As reported by IANS,

Sellers of the products fear that an advertising ban will hurt their business even though many of their products are nicotine-free and do not look like cigarettes, said local business newspaper DN.

E-cigarettes are battery-powered devices that vaporize a liquid solution, creating an aerosol that is inhaled and simulating the feeling of smoking. Using e-cigarettes is also called "vaping".

E-cigarettes don't contain many other cancer-causing chemicals that are found in regular cigarettes, but they usually contain nicotine, the substance responsible for causing addiction to tobacco products.

The benefits and health risks of e-cigarettes are mostly not certain so far, but a recent report from the Norwegian Institute of Public Health suggests e-cigarettes are not without health risks.

While e-cigarettes are less harmful than smoking tobacco, especially with regards to cancer, the health risks of long-term e-cigarettes use in the population are unknown, the report said.

The report has only considered e-cigarettes with nicotine since there has been very little research about e-cigarettes without nicotine.