Nova Speciality Hospitals are now Apollo Spectra Hospitals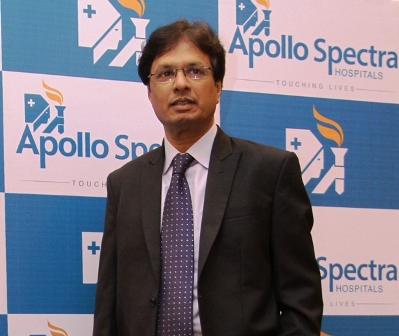 Apollo Group renames recently acquired Nova speciality hospitals as Apollo Spectra Hospitals

Nova Specialty Hospitals was acquired for Rs.140 crore and around Rs.8 crore has been spent to upgrade the hospitals to re-launch them as 'Boutique' hospitals under Apollo Spectra brand

Another victory up the alley for the healthcare giant. Apollo Hospitals Group subsidiary Apollo Health and Lifestyle Limited (AHLL) has relaunched the Nova Specialty Hospitals as multi-specialty Apollo Spectra Hospitals to offer boutique healthcare services. The newly upgraded hospital seeks to offer high quality service, with effectively providing a clutter-free environment. The hospitals group also plans to increase the footprint of Apollo Spectra Hospitals from the current 7 to 11 hospitals, by the end of 2015.

Each of the Apollo Spectra Hospitals is now equipped with a two-bedded surgical intensive care unit with 24x7 anaesthesia support and critical care back-up. The new brand from Apollo Group is also planning to set up five centres of excellence in orthopaedics, obesity, urology, MIS and ENT.

As reported by IANS,

"Apollo Spectra endeavours to provide world-class treatment. Through this launch, AHLL delivers on its promise to create newer ways to deliver high quality healthcare, through enhanced service delivery models," said Sudhir Diggikar, director (secondary care), AHLL.

The value of Apollo Spectra Hospitals current operations is around Rs.100 crore and plans to achieve business operations worth Rs.500 crore in five years' time, Diggikar added.

Founded by C. Pratap Reddy three decades ago, Apollo Group offers healthcare through Apollo Clinic, Sugar and Diagnostics under primary care, Apollo Cradle and Apollo Spectra Hospitals under secondary care and Apollo Hospitals under tertiary care.

AHLL acquired Nova Specialty Hospitals six months ago for a consideration of Rs.140 crore and spent around Rs.8 crore to upgrade the hospitals to relaunch them as 'Boutique' hospitals under Apollo Spectra brand, Diggikar said.