Delhi: Demanding redressal of issues, AIIMS nurses threaten indefinite strike from December 16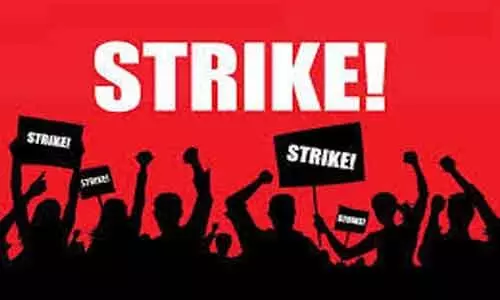 New Delhi: In wake of the delay in the realization of their demands, the All India Institute of Medical Sciences (AIIMS) Nurse' Union has threatened to stage an indefinite strike starting from December 16 and has issued a notice to the administration in this regard.

The Union has come forward to mobilize on the issues they have been facing and demanded a correction of the damages caused. The issues include gender-based reservations in the recruitment process of nursing officers, hospital accommodation and cadre restructuring, discrimination by the administration, and some doctors against employees of the hospital working as nurses, clerks, cleaners, guards, and others.
According to a video uploaded by Harshit Kumar Kajla, President, AIIMS Nurses Union, the treatment against the nurses and other employees of the hospital has been unfair since long for which strike was staged last year as well.
He highlighted that they have emboldened their voices this time against the injustices they have been facing as compared to the hospital faculty, doctors, and others.

He claimed that the Health Ministry and the AIIMS Administration have agreed to meet the Union's demands last year, but the delay in the process and simultaneous continuation of the dismissal attitude towards the nurses has forced them to take a firm stand.
Also Read: AIIMS Patna: 400 Nurses Go On Strike Demanding Permanent Job, Equal Pay, COVID Facilities
He also informed that a plan is scheduled which will incorporate various activities as a part of the protest in the upcoming days before the start of the indefinite strike.
"The step was taken after much deliberation on November 10", an official told TOI.
Source : with inputs