NIMHANS ambulance driver arrested for allegedly assaulting 21-year-old Nurse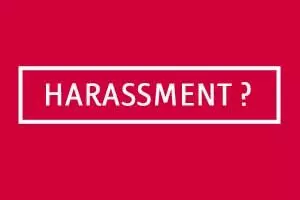 Bangalore: In a shocking incident, a 21-year-old nurse was allegedly physically assaulted by an ambulance driver associated with the National Institute of Mental Health and Neurosciences (NIMHANS), who called her on the promise of lending emergency money, later seeking sexual favors.
The driver has been arrested by the Siddapura Police.

The male ambulance driver working for a Government hospital had allegedly asked for sexual favors from the nurse in exchange for monetary help. When the lady nurse denied it, her colleague tried to assault her physically and even tried to run her over with the ambulance.
The victim belongs to the Madiwala locality of the city and has been working as a nurse at a private agency.
Also Read: Peeping Tom: Karnataka Male Nurse arrested for recording medicos in changing room

As per the latest media report by Bangalore Mirror, as the lady nurse did not receive her monthly salary and her boyfriend could not provide monetary help either, thus, she had requested her boyfriend's male colleague for a loan of Rs 15,000. The colleague reportedly works as an ambulance driver with the National Institute of Mental Health and Neurosciences (NIMHANS).
The lady nurse had called him for the promised loan on February 10. However, the accused informed her that he could only give Rs 1,500 for the time being. When he instructed the lady to collect the money from a place near her house she brought her mother along with her. However, seeing the duo together he allegedly moved away promising a return, reports the daily. The next time, the 21-year-old lady nurse went by herself.
While commenting on the matter, she told Bangalore Mirror, "I got into the ambulance from the rear door and asked if he had brought the money. He started driving the ambulance at a slow speed and asked me to have some soft drink from a bottle."
Noticing the bottle had been already opened, she denied taking the drink. Following this, the lady received a call from her mother. In response, the accused allegedly snatched the phone away and informed her mother that she was on emergency duty.
Soon afterward, the accused allegedly informed her that he could give her 3,000 rupees but in exchange of sexual favors. Being refused by the lady, the accused allegedly pulled her by the hair and started driving the ambulance.
The nurse jumped to the front seat, snatched her phone, and dialed 100 after this. After a tussle, she managed to open the front door and jump out of the ambulance. "He reversed his ambulance and tried to run over me," alleged the lady nurse.
Also Read: On duty Resident doctor assaulted by kin of dead minor, colleagues demand action
Source : with inputs