On duty Resident doctor assaulted by kin of dead minor, colleagues demand action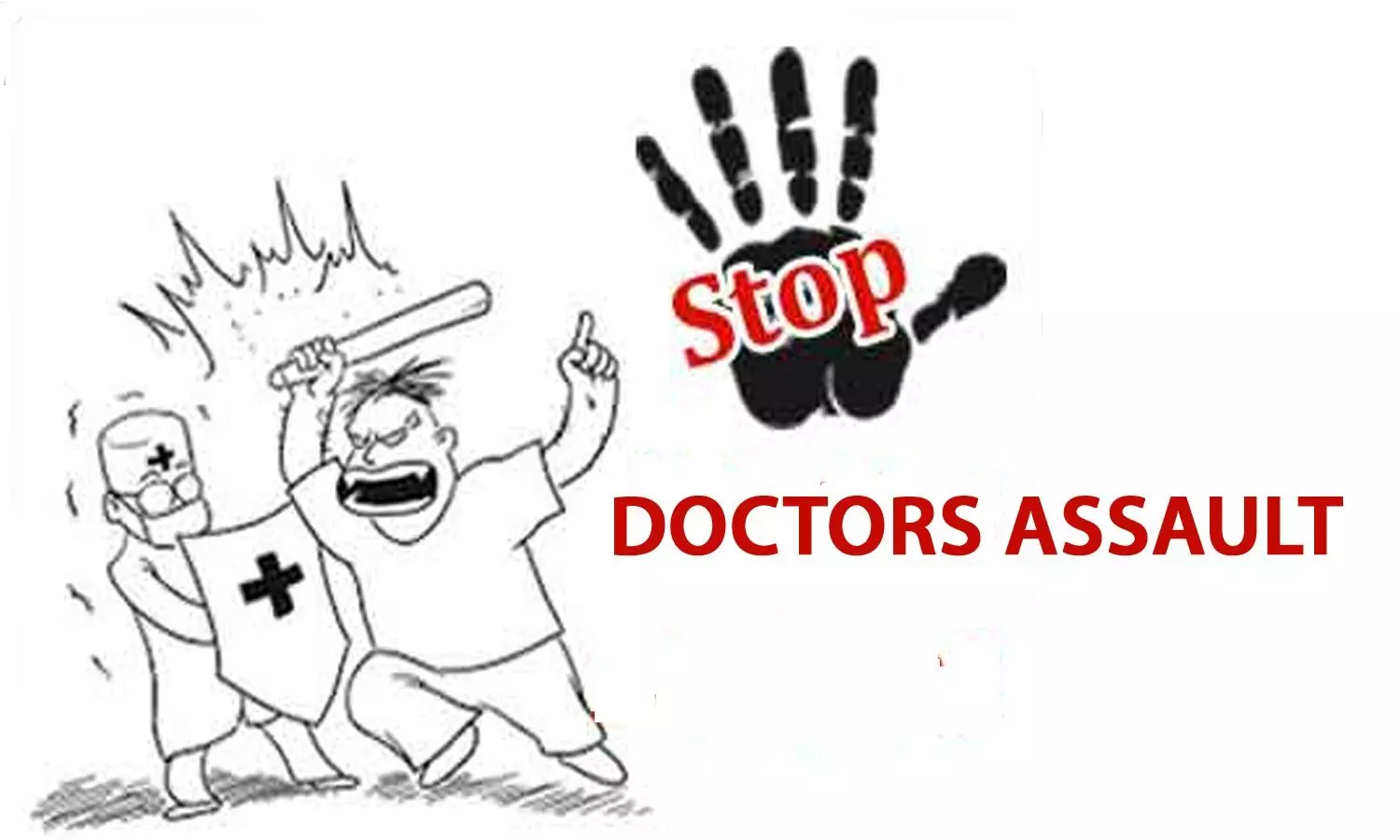 Daltonganj: In yet another instance of mob violence against doctors, the family members of a dead minor girl assaulted an on-duty junior doctor attached to Medininirai Medical College hospital.

A mob of 15-20 people, including the kin of the deceased, started beating up the medico, for no apparent reasons, when he had declared the patient as brought dead. The abused medico had been in the emergency room at the time of this unreasonable violence.
Triggered by the incident, the junior resident doctors had protested against this by denying performing the autopsy of the dead.
Daltonganj OC A K Mahatha has informed the Telegraph India that the minor girl had allegedly committed suicide in her Hamidganj residence on Tuesday morning.

The daily adds that the patient, a 13-year old girl, had been brought to the hospital around 6.30 in the morning. The junior doctor in charge at that time had even performed an ECG on the patient before confirming her as brought dead. However, one of the men, who had accompanied the patient, had allegedly started beating up the doctor without any provocation.
After the assault, the kin of the deceased had allegedly left the hospital premises to cremate the body of the girl. However, Police reached the spot and convinced the family members to hand the body over to the hospital for post-mortem.
Meanwhile, the situation at the hospital had become grave as the junior doctors had refused to perform an autopsy of the body. The medicos did not change their decision even after their seniors had tried to pacify them.
Making the situation even worse the family members started demanding the body to perform last rites when they had found out that post-mortem couldn't be done.
Finally, cops intervened and brought the situation under control. Following this, the senior doctors had conducted the autopsy on the body.
Also Read: Rajasthan: Govt doctor suffers fracture in attack by patient's kin, 2 arrested
Source : with inputs