Nursing staff asked to take Covid-19 vaccine jab to serve as role models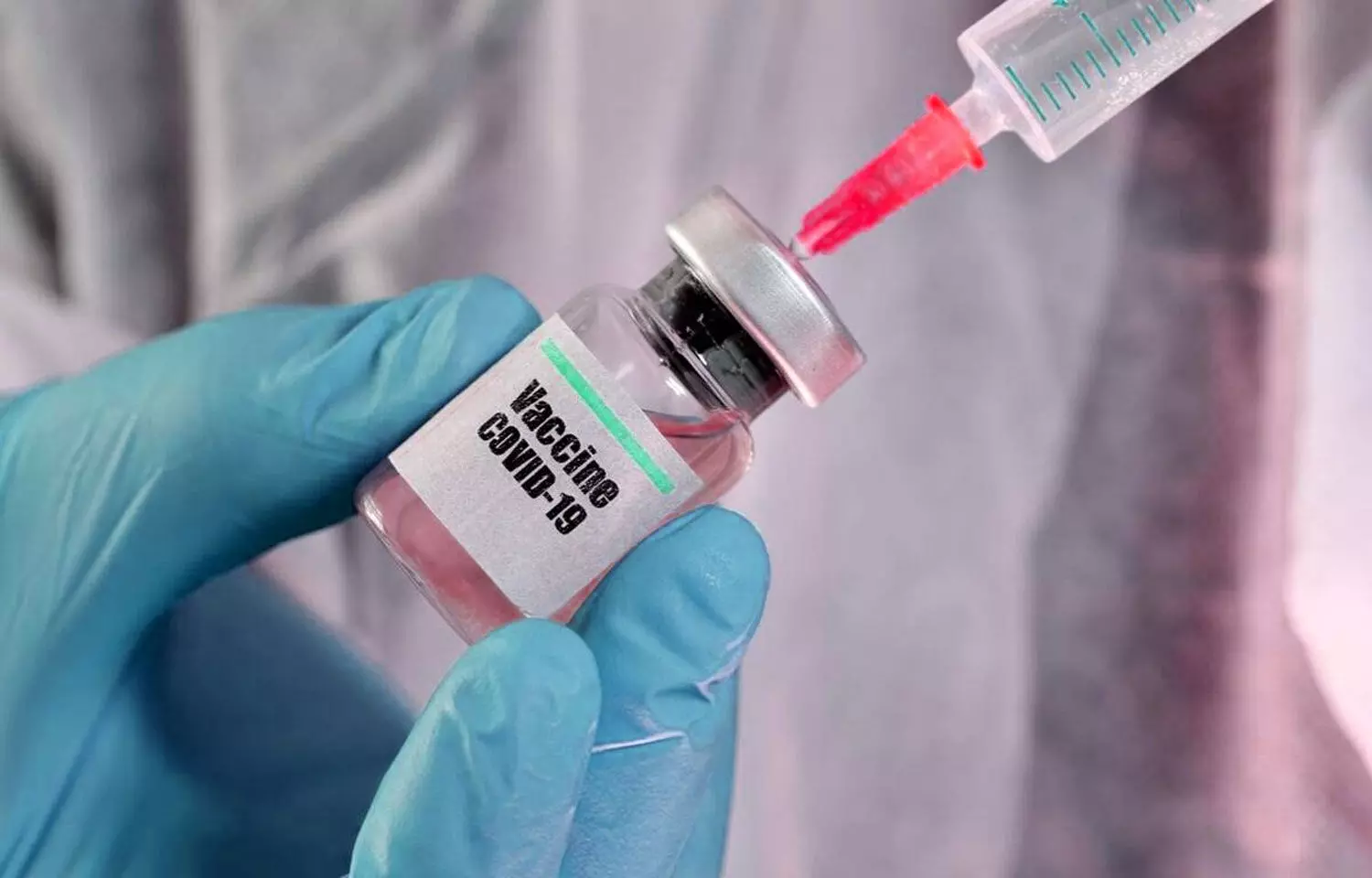 New Delhi: Various Nurses' Associations have moved to encourage the nursing staff to serve as a role model for citizens of India by getting themselves vaccinated against Covid-19 at the earliest.

National-level nursing associations including the All India Government Nurses Federation (AIGNF), The Indian Nursing Council, and The Trained Nurses' Association of India have recently issued a notification requesting all the nursing staff to feel confident about the vaccine, stating that COVID-19 vaccines are an important tool in stopping the pandemic.
All India Government Nurses Federation, in its letter, expressed that it wants all the Nurses of India as well as aboard to remain safe and healthy even in this current Pandemic.
"We care about your health as you are on the front lines and risk being exposed to COVID-19 and many other infections each day at the workplace. At this current time, getting a COVID-19 vaccine is an important step to prevent getting ill with COVID-19 disease, " it added.
Stating that healthcare personnel are among the first to receive the vaccine as their role is essential in fighting this pandemic, AIGNF explained, " Getting yourself vaccinated now will help to protect you and the patients you care for and who are at risk for severe illness from COVID-19. This is also an opportunity for you to serve as a role model in our community. By getting vaccinated first, you can positively influence the vaccination decisions of co-workers, residents, friends, and family."
AIGNF further stated, " We understand you may have questions about the vaccine COVID-19. vaccines are being held to the same safety standards as all other vaccines. it not only supports the credibility of the vaccine amid various concerns about safety and efficacy but also urges a greater number of people to come forward for immunization, which is crucial to achieving vaccination."

The association added that getting vaccinated will be a way of acknowledging the hard work of our scientists who gave the safe and effective vaccine to the country and the world. AIGNF also appealed to the public to continue adhering to Covid-19 appropriate behaviors like wearing masks, maintaining physical distancing, hand hygiene even after the vaccination.
"AIGNF wants you to feel confident in your decision to get vaccinated. By getting vaccinated, you can serve as a role model for citizens of India", stated the association.

Anita Pnwar, the president of AIGNF told Medical Dialogues, " The percentage of healthcare workers who have received the vaccine is quite low. So, it will give a morale boost to other healthcare workers also including pharmacists, lab technicians, and so on if our association encourages the members to get vaccinated."
Commenting on the issue, she further added, " After taking two-dose of the vaccine after an interval of 28 days, the antibody will be developed and the immunity will most probably stay for 6 months. The healthcare professionals are aware of it and further guidelines about introducing boosters have not been issued yet; many are hesitant to receive the vaccine as it is most likely to give immunity only for a fixed time period"
The Trained Nurses Association of India and the Indian Nursing Council both have issued similar circulars asking the nursing staff not to be hesitant to receive the vaccine as it will ensure them good immunity against coronavirus.