Female Genital Mutilation Resulting in Genital Tract Obstruction and Sexual Dysfunction: Case Report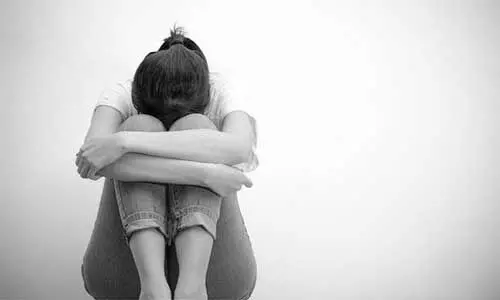 Female Genital Mutilation (FGM) is the term used by the World Health Organization (WHO) to refer to all medically unnecessary cutting of the external female genitalia, often carried out to fulfill perceived sociocultural obligations. This term is increasingly criticized for being applied selectively to non-Western-associated forms of female genital cutting (FGC) and for conflating multiple distinct practices with different risk profiles.

The WHO distinguishes 4 main types of FGM/C depending on the extent of cutting: Type 1: partial or complete excision of the external, visible portion of the clitoris, primarily the glans (clitoridectomy); Type 2: partial or complete excision of the external clitoris and labia minora (excision); Type 3: narrowing of the genital tract opening from cutting and repositioning the labia (infibulation); and Type 4: other medically unnecessary skin-breaking procedures affecting the female genitalia such as piercing, pricking, or nicking.
Some forms of FGM/C are common in at least 29 countries globally, mainly in Africa, with a reported prevalence between 0.6% and 97.9% in Uganda and Somalia, respectively. The most common form of FGM/C, namely, excision, is associated with documented complications such as bleeding, pain, wound infections, sexual dysfunction, obstetric complications, and even death.
Anwar Sadat Seidu and team presented case of a 19-year-old female who was subjected to female genital cutting in her formative years who presented with apareunia for 2 years in her marriage. They illustrated how FGM/C led to a genital tract obstruction with resultant sexual dysfunction.
Case Presentation
A 19-year-old circumcised girl from Northern Ghana presented to the hospital with complaints of apareunia since she got married 2 years before presentation. She had no lower abdominal pain, vaginal discharge, or fever. She had no past medical or surgical history. She had her menarche at 14 years and had regular monthly cycles, with 7-day flow, and no dysmenorrhea or menorrhagia. She had not had any formal education. She and her partner were farmers.
On examination, she was stable, not pale, and looked well nourished. Normal blood pressure readings were obtained. Her breast was well developed. The abdomen was flat, soft, and nontender with no masses palpated.
Examination of the vulva revealed scarred external genitalia with dry skin. The glans clitoris, prepuce, right and left frenula, and the labia minora and majora were absent. There was a pinhole vaginal orifice amid the scarred tissue. Complete blood count (CBC) and Renal Function Test (RFT) were essentially normal. Abdominopelvic ultrasonography showed a normal anteverted uterus, no myomas, normal endometrial stripe, no adnexal mass, and no free fluid in the pouch of Douglas.
She was counseled for defibulation, to be performed under spinal anesthesia. A stab incision was made at the lower margin of the vulva and a Kelly clamp inserted under the scar tissue and a vertical incision made along the anterior surface of the infibulated scar until the original anatomical site of the clitoris was exposed superiorly and introitus inferiorly. The clitoris was not buried under the scar tissue. The cut edges were separated with a gauze dressing and povidone ointment. The vagina and cervix were inspected, but no pathology was found. The urethral orifice was seen in its normal position. She was discharged the next day and scheduled for follow-up visits. Wounds healed without complications. Sexual intercourse with her husband was initiated within 6 weeks of the procedure without difficulty.
FGM/C prevalence in Ghana varies by region with a relatively high prevalence around 38% in Northern Ghana. In this report, the patient was a young female who came from the northern part of Ghana but migrated to settle in the southern part of Ghana. She was subjected to this act in her formative years in the rural part of Northern Ghana.
In Africa, countries like Ghana and Senegal took initiatives by way of legislation to criminalize FGM/C. In 1994, an Act was enacted to amend the criminal code of Ghana, making FGM/C a criminal offense equivalent to second-degree felony liable to imprisonment of at least 3 years. However, this piece of legislation has had little effect on the practice of FGM/C because of noncollaboration between opinion leaders, state institutions, and human rights groups.
In the northern part of Ghana, it has been noted that FGM/C is common among daughters of women who have little or no form of education. The patient in this report was a teenager who was subjected to infibulation as a minor as part of a sociocultural practice. She has lived with the consequences of this practice since it happened until the present moment. FGM/C is still being practiced in Ghana.
Good sexual response encompasses multiple factors including psychosocial and good sexual stimulation. Another study noted that women who have had FGM/C were more likely to have reduced sexual desire and dyspareunia. The scarred tissue could result in stenosis and in some instances complete obstruction of the genital tract as seen in this case report.
Documented complications of FGM/C include prolonged labor, perineal tears, increased likelihood of cesarean sections, stillbirth, postpartum hemorrhage, chronic perineal pain, dyspareunia, sexual dysfunction, and obstetric fistula.
The pressing health problems of the patient seemed to have resolved. However, a long-term follow-up would be needed to determine whether she may have other consequences, including potential psychological concerns.
Source: Anwar Sadat Seidu et al; Hindawi Case Reports in Obstetrics and Gynecology Volume 2021
https://doi.org/10.1155/2021/9986542
Source : Hindawi Case Reports in Obstetrics and Gynecology