Perinatal care- corticosteroids for women at risk of preterm birth: European guidelines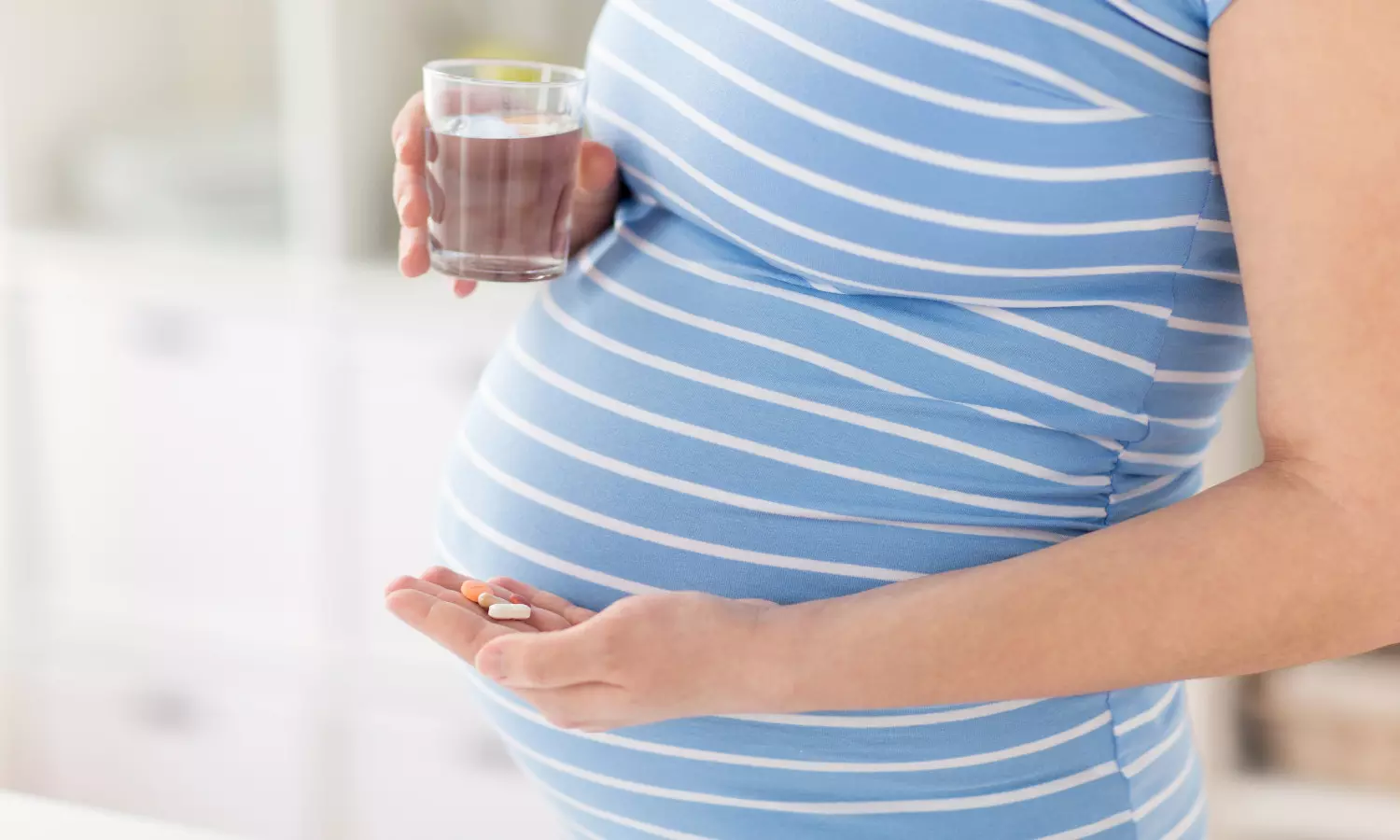 Greece: An article published in the Journal of Maternal-Fetal & Neonatal Medicine reports European guidelines on perinatal care for women at risk of preterm birth.
The evidence-based guidelines are intended to assist practitioners in the optimal corticosteroid use for women at risk of imminent spontaneous preterm birth and those planned for iatrogenic preterm birth due to fetal or maternal pathology. It complements the latest European consensus guideline on managing respiratory distress syndrome guidelines by EAPM that refer to preterm labor management.
Preterm birth is linked with significant newborn morbidity and mortality and a large economic burden estimated to account for billions of euros annually in high-resource countries. In normal pregnancies, fetal exposure to maternal cortisol is restricted by the 11β-HSD2 enzyme (11β-hydroxysteroid dehydrogenase-2) expressed abundantly in the placenta very early in human pregnancy. The placental 11β-HSD2 also metabolizes synthetic glucocorticosteroids.
Parenteral corticosteroid administration to pregnant women at preterm birth risk has been shown to reduce neurological and respiratory newborn complications caused by the immaturity of these systems, becoming a part of routine obstetric care.
Recommendations include:
Corticosteroids should be administered to women at a gestational age between 24 and 33 weeks when preterm birth is anticipated in the next seven days. In selected cases, an extension of this period of up to 34 weeks may be considered. Optimal benefits are found in infants delivered within 7 days of corticosteroid administration. Even a single dose should be administered to women with imminent preterm birth, as this will likely improve neurodevelopmental outcomes.
Either betamethasone (12 mg administered intramuscularly twice, 24 hours apart) or dexamethasone (6 mg administered intramuscularly in four doses, 12 hours apart, or 12 mg administered intramuscularly twice, 24 hours apart), may be used.
Administration between 22and 23weeks should be considered when preterm birth is anticipated in the next seven days and active newborn life support is indicated, considering parental wishes.
Administration between 34 +0 and 34 +6weeks should only be offered to a few selected cases (Expert opinion). Administration between 35+0 and 36+6 weeks should be restricted to prospective randomized trials. Current evidence indicates that although corticosteroids reduce the incidence of transient tachypnea in the newborn, they do not affect the incidence of respiratory distress syndrome and increase neonatal hypoglycemia. Long-term safety data are lacking.
Administration in pregnancies beyond 37+0 weeks is not indicated, even for scheduled cesarean delivery, as current evidence does not suggest benefits, and the long-term effects remain unknown.
The administration should be given in twin pregnancies, with the same indication and doses as for singletons. However, evidence suggests that it should be reserved for pregnancies at high risk of delivering within a 7-day interval.
A single repeat course of corticosteroids can be considered in pregnancies at less than 34+0 weeks gestation if the previous course was completed more than seven days earlier and there is a renewed risk of imminent delivery
"Currently, evidence indicates that both dexamethasone and betamethasone have comparable effects on survival and long-term neurodevelopmental disability and that minor differences are seen in short-term morbidity and mortality," the authors conclude. "These are insufficient to judge the superiority of either regimen or alternative doses."
Reference:
Daskalakis G, Pergialiotis V, Domellöf M, Ehrhardt H, Di Renzo GC, Koç E, Malamitsi-Puchner A, Kacerovsky M, Modi N, Shennan A, Ayres-de-Campos D, Gliozheni E, Rull K, Braun T, Beke A, Kosińska-Kaczyńska K, Areia AL, Vladareanu S, Sršen TP, Schmitz T, Jacobsson B. European guidelines on perinatal care: corticosteroids for women at risk of preterm birth. J Matern Fetal Neonatal Med. 2023 Dec;36(1):2160628. doi: 10.1080/14767058.2022.2160628. PMID: 36689999.
Source : Journal of Maternal-Fetal & Neonatal Medicine MSc. Biotechnology
Medha Baranwal joined Medical Dialogues as an Editor in 2018 for Speciality Medical Dialogues. She covers several medical specialties including Cardiac Sciences, Dentistry, Diabetes and Endo, Diagnostics, ENT, Gastroenterology, Neurosciences, and Radiology. She has completed her Bachelors in Biomedical Sciences from DU and then pursued Masters in Biotechnology from Amity University. She has a working experience of 5 years in the field of medical research writing, scientific writing, content writing, and content management. She can be contacted at  editorial@medicaldialogues.in. Contact no. 011-43720751