Boost in weekly folic acid dose may reduce neural tube defect risk: BMJ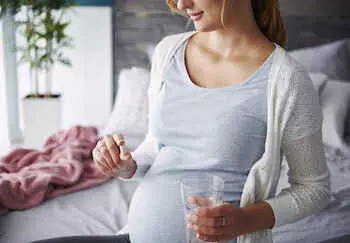 Weekly Iron-Folic Acid (IFA) supplements of 2.8 mg folic acid increase RBC folate and reduce the risk of neural tube defect in women suggests a study published in the BMJ Global Health on December 3, 2020.

WHO recommends weekly iron-folic acid (IFA) supplementation for all non-pregnant adolescent girls and women (15–49 years) of reproductive age to prevent anaemia in areas where the prevalence of anaemia is higher than 20%. Globally, WHO estimates that 50% of anaemia is caused by iron deficiency. To help prevent NTDs, WHO also recommends weekly IFA supplementation with 2.8 mg folic acid. This dose of folic acid was chosen because it is seven times the daily 0.4 mg dose found to be effective in reducing NTDs in controlled trials. However, there is a reluctance to switch to IFA supplements containing 2.8 mg of folic acid because of a lack of evidence that this dose, or any weekly dose, would prevent NTDs. As the relationship between RBC folate and NTD risk is continuous, and an increase in RBC folate would be expected to decrease NTD risk researchers of Malaysia conducted a study to investigate the effect of two doses of folic acid, compared with placebo, on red blood cell (RBC) folate, a biomarker of NTD risk.
It was a three-arm, double-blind, randomized study on 331 non-pregnant women in Malaysia. Patients were randomized to receive 60 mg iron and either 0, 0.4, or 2.8 mg folic acid once weekly for 16 weeks. They were advised not to take any other nutritional supplements during the treatment period. Researchers determined the measure of RBC folate as a primary endpoint.
Key findings of the study were:
♦After 16 weeks, researchers found, women receiving 0.4 mg and 2.8 mg folic acid per week had a higher mean RBC folate than those receiving 0 mg with the mean difference of 84 nmol/L and 355 nmol/L.
♦They observed women who received 2.8 mg folic acid had a greater mean RBC folate (271 nmol/L) than those receiving 0.4 mg.
♦They reported about 70% of women consuming 2.8 mg folic acid per week achieved a red blood cell folate concentration associated with a low NTD risk, compared with just 10% of those taking 0.4 mg.
Researchers predicted that the number of NTDs worldwide could be halved if the World Health Organization (WHO) acts on the latest findings.
The authors concluded, "Weekly IFA supplements containing 2.8 mg folic acid increases RBC folate more than those containing 0.4 mg. Increased availability and access to the 2.8 mg formulation is needed".
"It's our recommendation that the optimal 2.8mg of folic acid formulation be made widely available to women in low and middle-income countries as soon as possible," Prof. Green added.
For further information:
Article Source :
BMJ Global Health