Folic acid supplementation during Pregnancy Improves Neurocognitive Development of Child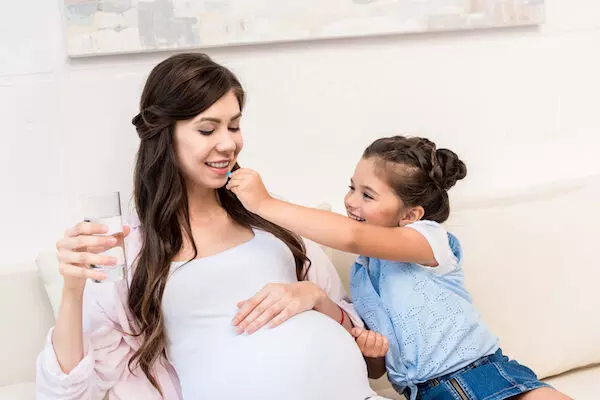 Folate is essential in early life, with conclusive evidence that periconceptional supplementation with folic acid (FA) effectively prevent the first occurrence and recurrence of neural tube defects (NTD). A recent study suggests that continued FA supplementation in pregnancy beyond the early period can benefit the neurocognitive development of the child. The research has been published in the journal BMC Medicine on March 10, 2021.

Maternal folic acid (FA) supplementation before and in early pregnancy prevents neural tube defects (NTD). But, it is uncertain whether continuing FA after the first trimester has benefits on offspring health. Previously, Folic Acid Supplementation in the Second and Third Trimesters (FASSTT) trial had shown improved psychometrically measured cognition at three years and word reasoning (verbal IQ) at seven years in the children of mothers randomized to receive FA in pregnancy. Recently, Dr Aoife Caffrey and team conducted a follow-up investigation of the FASSTT trial to evaluate the benefits of continued FA supplementation through the second and third trimesters and its impact on neurocognitive performance in children.
FASSTT trial was a double-blinded, randomized, placebo-controlled trial in which 119 pregnant mothers received either 400 μg/day FA (n=59) or placebo (n=60) from the 14th gestational week. Researchers conducted a follow-up investigation of 11-year-old children residing in Northern Ireland whose mothers had participated in the FASSTT trial. Among 119 mother-child pairs in the FASSTT trial, they included 68 children for neurocognitive performance at 11-year follow-up (Dec 2017 to Nov 2018). They assessed cognitive performance (Full Scale Intelligence Quotient, Verbal Comprehension, Working Memory, Perceptual Reasoning, and Processing Speed) using the Wechsler Intelligence Scale for Children. They also assessed the neuronal function using magnetoencephalographic (MEG) brain imaging.
Key findings of the study were:
Upon analysis, the researchers found that the Children of mothers randomized to the FA group scored significantly higher in two Processing Speed tests, i.e. symbol search (mean difference 2.9 points) and cancellation (11.3 points) than the children of mothers in the placebo group.
However, they noted that the positive effect on Verbal Comprehension was significant only in girls (6.5 points).
Upon MEG assessment of neuronal responses to a language task, they found an increased power at the Beta (13–30 Hz) and High Gamma (49–70 Hz) bands in children from FA-supplemented mothers, suggesting more efficient semantic processing of language.
The authors concluded, "Continued FA supplementation in pregnancy beyond the early period currently recommended to prevent NTD can benefit neurocognitive development of the child. MEG provides a non-invasive tool in paediatric research to objectively assess functional brain activity in response to nutrition and other interventions."
For further information:
https://bmcmedicine.biomedcentral.com/articles/10.1186/s12916-021-01914-9
Article Source :
BMC Medicine