Paracetamol consumption during pregnancy linked to asthma in newborn: Study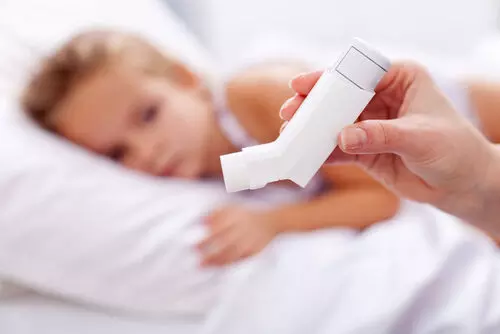 Taking paracetamol during pregnancy can lead to asthma in newborns says a new study. Chandigarh: A recent systematic overview study, published in the journal Pediatric Pulmonology, found a connection between prenatal exposure to paracetamol and the development of childhood asthma
Paracetamol is the first choice of painkillers during pregnancy or breastfeeding. It is a well-known and most common antipyretic and analgesic drug available for oral administration to treat fever and mild to moderate pain.
The overview study involved primary studies carried out in the last five years, from January 2016 to March 2021. The study has been published in 'Pediatric Pulmonology' and has been conducted in collaboration with the department of pediatrics, department of telemedicine, PGI, University of Glasgow, Scotland, and Health Economics and Outcomes Research, Smartanalyst Pvt Ltd, Hyderabad.
Dr. Manvi Singh, lead author of the study from the department of telemedicine, PGI told TOI. "There have been studies where it has been seen that children with asthma had mothers taking this drug during pregnancy. As all primary studies were done were based on observational studies, we do not find strong evidence and recommend randomized control trials for this. Association was found on the basis of these studies, but it does not imply a cause of asthma,"
The correlation does not imply causatives and thus the medicine is yet to be viewed as a culprit for respiratory disease, even though studies have found a link.
Asthma can be a scary and life-threatening disease for children. Sadly, childhood asthma can't be cured, and symptoms can continue to adulthood. But it can also be very well controlled with proper medication and can keep symptoms under control and prevent damage to growing lungs.
"We suggest a modest association between paracetamol exposure in prenatal life and early infancy, with the occurrence of wheezing and/or asthma in infancy and/or childhood," mentioned the study.
A randomized controlled trial is going on in New Zealand to establish if paracetamol is a cause for childhood asthma or not.
Reference:
The study titled, "Paracetamol exposure and asthma: What does the evidence say? An overview of systematic reviews," is published in the journal Pediatric Pulmonology.
DOI: https://onlinelibrary.wiley.com/doi/10.1002/ppul.25595
Source : Pediatric Pulmonology