Odisha: 1.82 crore people availed healthcare service under BSKY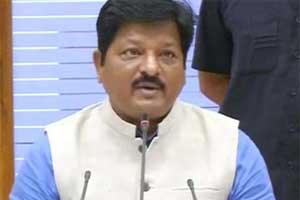 Bhubaneswar: Odisha government Wednesday claimed that 1.82 crores have availed healthcare service under the state government's own health scheme.
Odisha Health and Family Welfare Minister Pratap Jena claimed that 1,82,33,733 people got the benefit from the Biju Swasthya Kalyan Yojana (BSKY), which was launched in the state on August 15, 2018.
Of the 1.82 crore people, 4,05,708 patients underwent free of cost operation and pathological tests were carried on 71,09,674 patients under BSKY, the minister said adding that 43,519 patients were given scanning facility while 2,58,773 patients had the x-ray.
He said 62,784 patients had free of cost ultrasound and 12,973 patients got MRI. "During the period, 19,689 kidney patients got free of cost dialysis and 16,892 cancer patients availed chemotherapy. As many as 24,753 patients got free of cost ICU facilities," the minister said.
The minister said the people will get health care service in as many as 210 private hospitals in the state.
Annual health coverage of Rs 5 lakh per family is being provided to more than 70 lakh families of the lower socio-economic section of the society through RSBY, BKKY and Odisha State Treatment Fund schemes.
The minister said as the Centre discontinued Rashtriya Swasthya Bima Yojana (RSBY) from December 31, 2018, the state government has decided that the existing beneficiaries of the Central scheme will be covered under the Biju Krushak Kalyan Yojana (BKKY) effective from January 1, 2019.
Read Also: Odisha CM launches Biju Swasthya Kalyan Yojana