Odisha: Alleged case of baby swapping at VIMSAR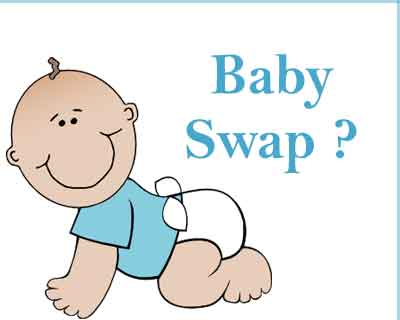 Odisha: A police investigation has been started to bring forth the facts on an alleged case of baby swapping at VIMSAR- Veer Surendra Sai Institute of Medical Sciences and Research. A DNA test will be conducted to confirm the allegation that a baby girl has been swapped at the Sick New Born Care Unit (SNCU). Also, a police case of unnatural death has been registered in the matter at hand.
The incident was reported at VIMSAR after Gagan Bihari Patra of Naktideula area in Sambalpur district brought his baby girl for treatment at the institute. He reported at VIMSAR on Saturday at 11 AM. However, the child was dead during treatment at 9 pm the same day. Gagan then claimed that it was not his daughter, alleging that his daughter has been swapped. It led to a strange complication as Gagan now claimed that the bed number 17 girl was his. While parents of that child claimed it was their daughter undergoing treatment on bed number 17.
"They have refused to take the dead baby girl's body claiming that it was not their child. We have preserved the body and post-mortem will be conducted on it. Keeping with their demand DNA test will be conducted. We currently do not have FD cards for the DNA test. We will get them from Bhubaneswar and tomorrow and DNA samples will be taken," said Tofan Bag, IIC Burla police station to a
local newspaper.
It has been further reported that admission records of the two baby girls were verified. Besides, blood group reports generated before and after death, the couple who has lodged the complaint has stuck to their claim. They are still demanding that that infant in bed number 17 was their child. It is only on the behest of the couple that the dead baby girl is not theirs, that a DNA test is being conducted to put the facts in order.
Another
regional daily
reported that the the Burla police station IIC Tophan Bag informed the media that, as two couples are fighting with each other to take custody of a baby DNA test remains the only option. He added, investigation is on into the matter and the test is scheduled to be conducted tomorrow after which everything would come pretty clear.