Odisha: Govt imposes ESMA for smooth functioning of ambulance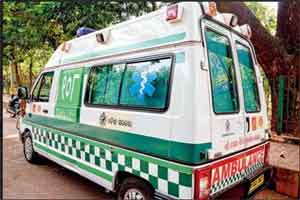 Bhubaneswarm: The state government imposed provisions of the Odisha Essential Services Maintenance Act (ESMA) to ensure smooth functioning of medical ambulance services work, according to a notification issued by the Home department.
"In exercise of the power conferred by sub-section (1) of Section 3, 2 of Orissa Essential Services Maintenance Act, 1988 (Orissa Act 9 of 1992), the cessation of work by workers/ crew members by medical ambulance services including 108 and 102 has been prohibited," the notification said.
As per the provision of the ESMA, the employees associated with the ambulance service cannot go on strike at least for next six months.
The employees, either appointed directly by the state government or engaged by any agency cannot go for any kind of strikes or cease work agitations.
Official sources said that workers or association or any members have been debarred from unauthorised absence from duty.
The government action came in view of a possible strike by the people engaged in ambulance service over some demands or the other, sources said.