Rare case of Colon Cancer Metastases in Surgical Scar reported in NEJM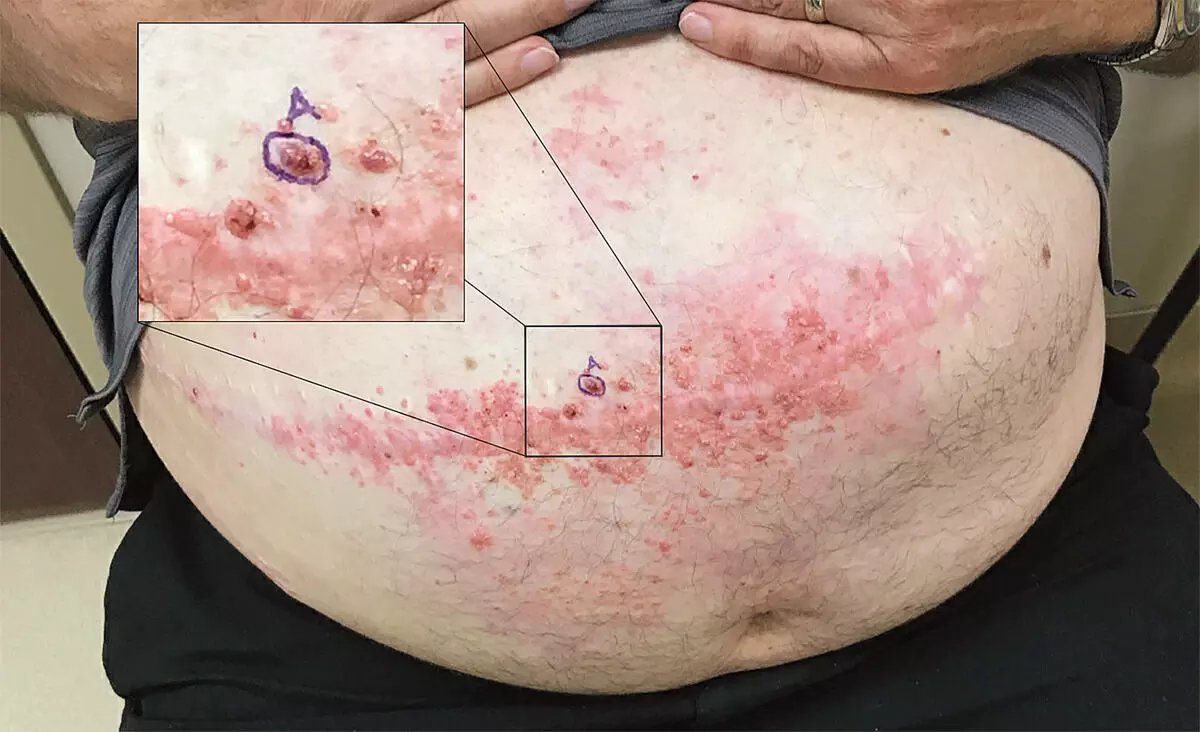 Dr. Grant Randall and colleagues at the University of Nebraska Medical Center, Omaha, NE have reported a rare case of Colon Cancer Metastases in a Surgical Scar that has been published in the New England Journal of Medicine.
Metastases represent one of the most outstanding characteristics of malignant neoplasms and are relatively rare in the skin, in spite of the great extension of the cutaneous organs.
Skin metastases from colon cancer are rare and usually develop after the primary tumor has manifested. This usually occurs to the scar of incisions used for resection of the colonic tumor itself.
Cutaneous metastases from asymptomatic colonic carcinoma have been documented rarely in the literature. But cutaneous metastasis to an already present operative scar as the mode of presentation of otherwise asymptomatic colon cancer is an extremely rare phenomenon.
Cutaneous metastases when present, indicate a poor prognosis, since more than two thirds of patients die within six months after diagnosis.2
According to history, a 59-year-old man with metastatic colon cancer was referred to the dermatology clinic for a possible case of shingles. He had a 10-week history of painless and nonpruritic skin lesions coalescing around a large abdominal scar from a hemicolectomy performed 3 years earlier. Subsequent liver resection and cholecystectomy had also been performed through this incision. On examination, the lesions were firm, pink to violaceous in color, and vesicular-appearing; the presence of ascites was also evident. In this clinical context, cutaneous metastases were considered most likely, and a skin biopsy confirmed the diagnosis of metastatic colon adenocarcinoma. The most common site of cutaneous metastases in colon adenocarcinoma is the abdominal skin, sometimes in or around surgical scars, as was seen in this case. The patient ultimately received hospice care and died 5 months after this presentation.
For further reference log on to:
New Engl J Med 2020; 382:e90
Source : New England journal of Medicine