Management of nasopharyngeal carcinoma: ESMO-EURACAN Guidelines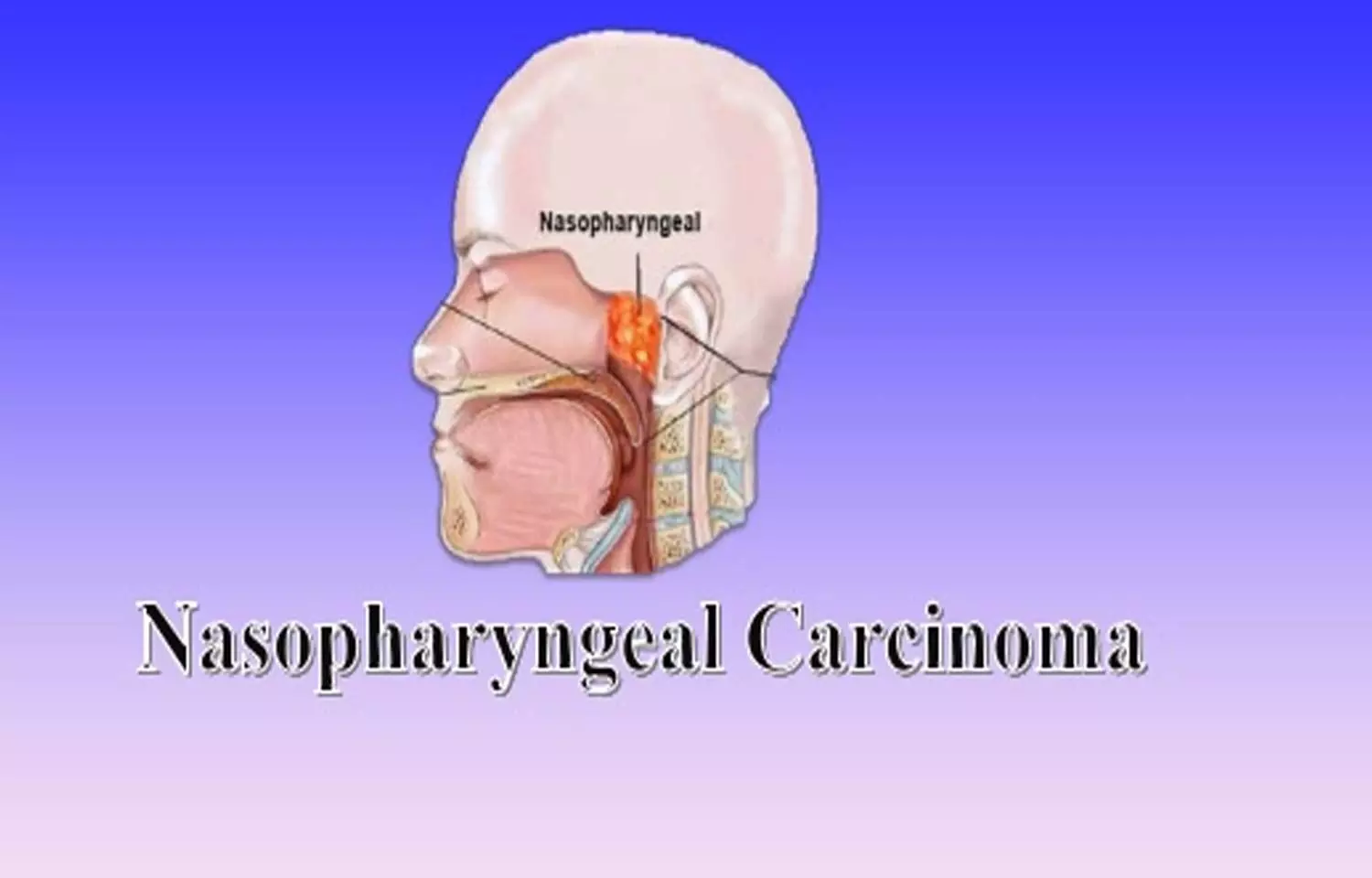 Delhi: European Society for Medical Oncology (ESMO) in collaboration with EURACAN, the European Reference Network for rare adult solid cancers have released Clinical Practice Guideline for managing nasopharyngeal cancer (NPC).
The guideline, published in the journal Annals of Oncology, covers screening, clinical and pathological diagnosis, staging and risk assessment, treatment and follow-up.The treatment algorithms for locoregional and recurrent/metastatic NPC are provided and the recommendations were compiled by the authors based on available scientific data and the authors' collective expert opinion.
Nasopharyngeal carcinoma is a disease with unique epidemiological features. The distribution of the disease demonstrates a clear regional, racial and gender prevalence. In general, the prognosis is better for women than men.
Key Recommendations
Diagnosis
Definitive diagnosis is made by endoscopic-guided biopsy of the primary nasopharyngeal tumour ; diagnostic neck biopsy and/or neck nodal dissection should be avoided.
Determination of EBV on the histological specimen by ISH is indicated.
In regions where NPC is endemic, the use of plasma EBV DNA, coupled with endoscopic examination and MRI, can be recommended for detecting early, asymptomatic NPC.
Staging and risk assessment
Routine staging procedures include medical history, physical examination with cranial nerve examination, CBC, serum biochemistry (including liver and renal function tests and LDH), nasopharyngoscopy and radiological imaging.
MRI is the most accurate way of defining local and nodal tumour staging and it should be preferred whenever available and according to the centre's expertise.
FDG-PET adds further accuracy in nodal staging, is the best imaging method for detecting distant metastases and is recommended at least in locally advanced disease.
Baseline audiometric testing, dental examination, nutritional status evaluation, ophthalmological and endocrine evaluation should be performed as appropriate.
Pre-treatment QoL scales may be suggested to better delineate the individual risk and to prompt medical or physical support before the start of treatment.
Pre- and post-treatment plasma/serum load of EBV DNA has prognostic value.
Treatment
The optimal treatment strategy for patients with advanced NPC should be discussed in an MDT. Patients should be treated at high-volume facilities.
IMRT (

Intensity-modulated radiotherapy)

Intensity-modulated RT

is the mainstay of treatment.



Overall, RT is targeted according to the primary tumour, pathological nodes and adjacent regions considered at-risk of microscopic spread from the tumour, and generally to both sides of the neck (levels II-V and retropharyngeal nodes).
A total dose of 70 Gy is needed for the eradication of macroscopic disease and 50-60 Gy for the treatment of potential at-risk sites.
Planning optimisation in terms of prioritisation and dose constraints for target and radiosensitive structures is fundamental.
Stage I-II disease is treated by RT alone; for stage II disease, this approach is only used when IMRT is adopted.
Source : Annals of Oncology