Aspirin may accelerate cancer progression in elderly, finds study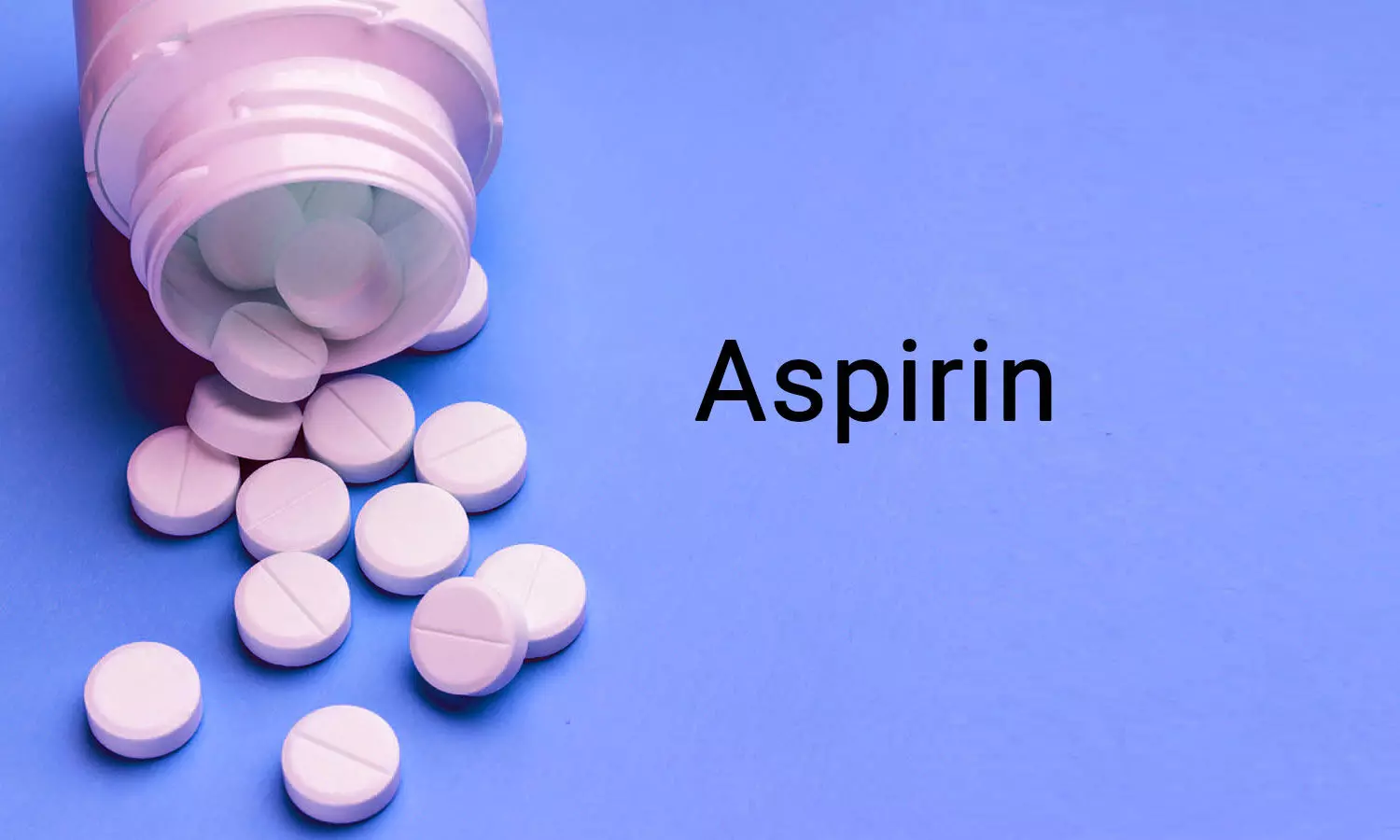 A recent trial found that Aspirin treatment may accelerate progression of cancer in older individuals. The trial was published in the Journal " Journal of the National Cancer Institute" 2020.
The ASPREE trial investigated if the daily use of 100 mg of enteric-coated aspirin would prolong the healthy life span of older adults. The trial results showed that the use of low-dose aspirin did not significantly provide a benefit regarding the primary end point of disability-free survival among older adults. But previous trials involving younger individuals demonstrated a delayed cancer benefit with aspirin. As higher mortality was experienced by Aspirin randomised participants the researchers provided a new report on a more detailed analysis of the effect of aspirin on cancer incidence and mortality occurring in the ASPREE participants was given. The study aimed at better understanding the findings and implications of the trial.
In the study there were 19,114 Australian and U.S. community-dwelling participants aged 70+ years. Participants without cardiovascular disease, dementia or physical disability were randomized and followed for a period of 4.7 years. Fatal and non-fatal cancer events, a prespecified secondary endpoint, were adjudicated based on clinical records.
The key findings of the study were:
• 981 cancer events occurred in the aspirin and 952 in the placebo groups.
• There was no statistically significant difference between groups for all incident cancers, hematological cancer, or all solid cancers, including by specific tumor type.
• However, aspirin was associated with an increased risk of incident cancer that had metastasized or was stage 4 at diagnosis, and with higher risk of death for cancers that presented at stages 3 or 4.
Thus, the researchers concluded that in older adults, aspirin treatment had an adverse effect on later stages of cancer evolution. They also suggested to cautiously use aspirin in older individuals as aspirin may accelerate the progression of cancer in this age group.
For further reading, click the following link: https://doi.org/10.1093/jnci/djaa114
Source : Journal of the National Cancer Institute