Psilocybin provides long-term relief from cancer-related psychiatric distress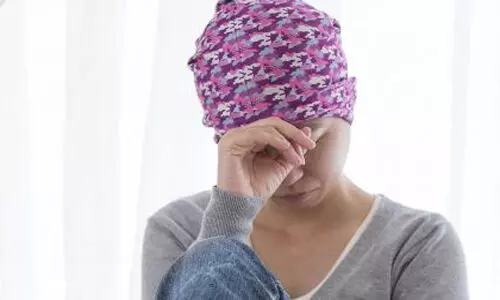 USA: Psilocybin-assisted psychotherapy holds promise in providing long-term relief from cancer-related depression, anxiety and feelings of hopelessness, a recent study in the Journal of Psychopharmacology has found.
According to the study, a single dose of psychedelic psilocybin helped reduced cancer-related psychiatric distress in cancer patients for 12 months following the drug administration.
The study by Tara Malone, NYU Psychedelic Research Group, New York, NY, USA, and colleagues is a long-term within-subjects follow-up analysis of self-reported symptomatology involving a subset of participants that completed the parent trial. All 16 participants who were still alive were contacted, and 15 participants agreed to participate at an average of 3.2 and 4.5 years following psilocybin administration.
In the original study, published in the Journal of Psychopharmacology, psilocybin produced immediate, substantial, and sustained improvements in anxiety and depression and led to decreases in cancer-related demoralization and hopelessness, improved spiritual well-being, and increased quality of life.
The current study aimed to compare single-dose psilocybin with single-dose niacin in conjunction with psychotherapy in participants with cancer-related psychiatric distress.
At the final 6.5-month follow-up assessment, psilocybin was associated with enduring antianxiety and antidepressant effects. Approximately 60 percent to 80 percent of participants continued with clinically significant reductions in depression or anxiety, sustained benefits in existential distress and quality of life, as well as improved attitudes toward death.
Key findings of the study include:

Reductions in anxiety, depression, hopelessness, demoralization, and death anxiety were sustained at the first and second follow-ups. Within-group effect sizes were large.
At the second (4.5 year) follow-up approximately 60–80% of participants met criteria for clinically significant antidepressant or anxiolytic responses.
Participants overwhelmingly (71–100%) attributed positive life changes to the psilocybin-assisted therapy experience and rated it among the most personally meaningful and spiritually significant experiences of their lives.
Despite the encouraging results the authors stress that limited conclusions can be drawn regarding the efficacy of this therapy due to crossover design of the parent study. "Nonetheless, the present study adds to the emerging literature base suggesting that psilocybin-facilitated therapy may enhance the psychological, emotional, and spiritual well-being of patients with life-threatening cancer," they concluded.
The study, "Long-term follow-up of psilocybin-assisted psychotherapy for psychiatric and existential distress in patients with life-threatening cancer," is published in the Journal of Psychopharmacology.

Source : Journal of Psychopharmacology