One big hospital, medical college within radius of three parliamentary constituencies: PM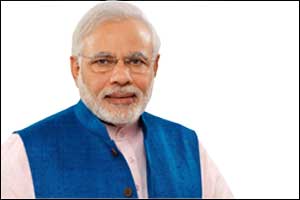 New Delhi: Asserting that the government has put maximum focus in health sector, Prime Minister Narendra Modi said the government is planning to open a big hospital and medical college within radius of three parliamentary constituencies in the country.
Addressing a public rally after inaugurating state convention centre and laying the foundation stone of medical college and hospital here, Prime Minister Modi said in a mission mode the government is working in health sector to give maximum healthcare to the people of the country.
"We are planning to open big hospitals within radius of three parliamentary constituencies where localised treatment will be available. By this step qualitative improvement will take place in the health scenario of the very village of the country," Mr Modi said outlining the various policy measures taken in the Union Budget 2018 in the health sector.
Emphasising that his government is for the people, Mr Modi said." We are taking the government to every corner of India and not running from Delhi."Mr Modi said that since his government assumed power at the Centre, he has always pushed people from the mainland India to visit North Eastern states.
"I have instructed ministers of all sectors to go to North East every week. Now policies concerning the region are made here and implemented," Mr Modi said.
Taking a potshot at the earlier Prime Ministers for ignoring the region, Mr Modi said " Earlier PMs didn't have enough time to visit the region. But I can't stay without coming to you".
Mr Modi said Arunachal Pradesh is the land of rising sun and has immense potential in tourism sector.
He said he will urge different companies to hold their Annual General Meeting in the state which will give the boost to tourism in the state.
Mr Modi also announced that Arunachal Express which connects New Delhi with Naharlagun will run twice weekly.