Adrenal insufficiency associated with prepubertal pediatric pseudotumor cerebri syndrome: Case series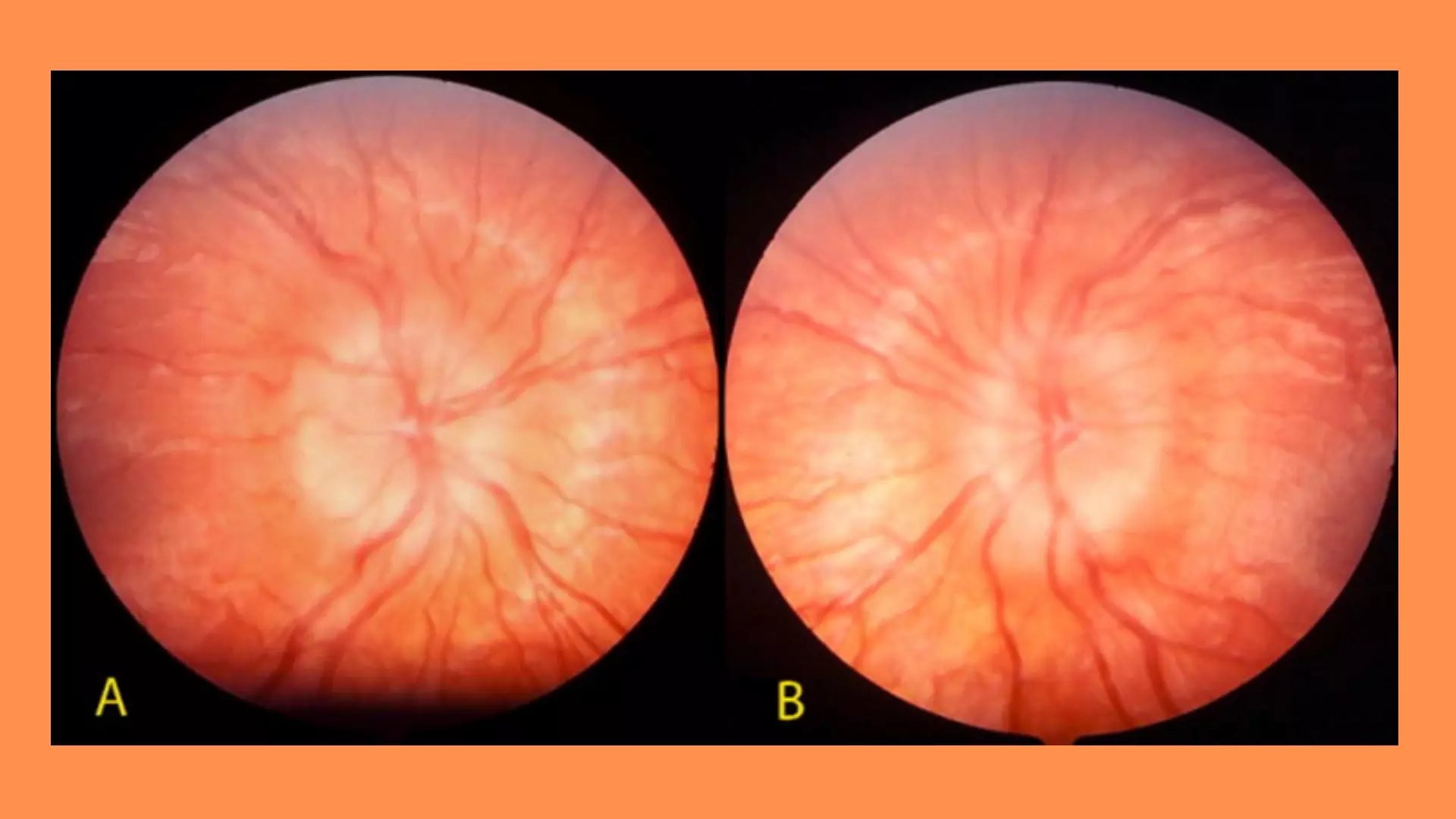 Pseudotumor cerebri syndrome (PTCS) is characterized by elevated intracranial pressure (ICP), relatively normal neuroimaging results, and normal cerebrospinal fluid panel results. The classic ocular finding of PTCS is papilledema.

Two distinct criteria for the diagnosis of PTCS exist: the modified Dandy criteria, which uses a threshold lumbar puncture opening pressure (OP) greater than 25 cm H2O, and the revised PTCS criteria, which uses an OP greater than 28 cm H2O (>25 cm H2O in children who are sedated or nonobese).
The presence of PTCS in adults and children who are postpubertal is linked to female sex and obesity; in younger children who are prepubertal, these factors are not as relevant, suggesting puberty is a central factor in distinguishing the pathophysiology of pediatric PTCS. A neuroendocrine model of PTCS with association with the hypothalamic-pituitary-adrenal axis (HPAA) has been proposed. However, no cause-and-effect association with adrenal insufficiency (AI) has been established.
Veeral Shah and team carried out a observation of case series to report cases highlighting the association of pediatric pseudotumor cerebri syndrome with adrenal insufficiency.
This noncontrolled, observational case series included pediatric patients diagnosed with pseudotumor cerebri syndrome and adrenal insufficiency at an urban academic children's hospital in Houston, Texas, from June 2015 to October 2019.
Adrenal insufficiency was defined as an 8 AM cortisol test result of less than 6 μg/dL or a peak cortisol level less than 17 μg/dL after a 1-μg cosyntropin stimulation (low-dose Synacthen test [LDST]); normal functioning was defined as an 8 AM cortisol level greater than 13 μg/dL or a peak cortisol level greater than 20 μg/dL.
Each case was initially treated with acetazolamide or topiramate; physiologic hydrocortisone therapy (6-9mg/m2 /d) was initiated with AI diagnosis.
Main outcomes and measures included monitoring optic nerve edema by clinical examination, fundus photography, and optical coherence topography images of the optic nerve.
Five pediatric cases, including 1 girl, presented with low grade papilledema without visual acuity loss. All 5 were White and did not have obesity. Diagnosis of definite PTCS with papilledema was consistent with the revised PTCS criteria, with exception of the patient with case 1, who was considered to have probable PTCS.
Case 1
An 8-year-old boy with a history of asthma, allergic rhinitis, eczema, and recent headaches presented with bilateral optic nerve edema. A PTCS workup demonstrated a partial empty sella and an OP of 24 cm H2O. Four months prior, he had discontinued intranasal GC and reduced his use of a beclomethasone inhaler. Administration of acetazolamide improved but did not resolve his papilledema. One year later, he had a normal LDST result. Inhaled beclomethasone was discontinued 2 years after the diagnosis, worsening his papilledema despite acetazolamide use. An 8 AM cortisol test result was consistent with AI, and hydrocortisone was initiated. In 8 weeks, his papilledema resolved, and his acetazolamide was titrated to discontinuation.
Case 2
A 5-year-old boy with a history of eczema presented with bilateral optic nerve edema coinciding with the completion of 3 months of triamcinolone cream use. A PTCS evaluation included normal neuroimaging results, with a partially empty sella and an elevated OP. His LDST result was abnormal with no other pituitary deficiencies, and treatment was deferred. He received topiramate (because of an acetazolamide intolerance), and his papilledema resolved in 2 months. Topiramate was tapered off after 15 months, with papilledema recurring 3 months later. After an 8 AM cortisol test diagnosing AI, hydrocortisone was started. Within 8 weeks, the patient's papilledema resolved, and topiramate was discontinued with no recurrence
Case 3
A 4-year-old boy with esotropia and headaches presented with bilateral optic nerve edema and had an assessment with findings consistent with PTCS. Acetazolamide was started, but symptoms worsened despite increasing dosages, with repeated lumbar puncture OPs greater than 45 cm H2O. Megestrol had notably been discontinued 3 weeks prior. An 8 AM cortisol test result and an LDST result confirmed AI. After hydrocortisone therapy, PTCS symptoms resolved, and acetazolamide was discontinued within 4 months. Eventually, hydrocortisone was discontinued without recurrence.
Case 4
A 5-year-old girl was referred for optic nerve swelling. Her evaluation confirmed PTCS, and despite acetazolamide use, her mild papilledema continued. After 16 months, an 8 AM cortisol test and LDST results confirmed AI. Following initiation of hydrocortisone, her papilledema resolved.
Case 5
A 10-year-old boy with short stature presented with bilateral optic nerve edema and had workup results consistent with PTCS. Despite a 2-year course of fluctuating acetazolamide dosages, mild papilledema persisted. Endocrine evaluation showed low 8 AM cortisol and thyroid function test results, consistent with AI and central hypothyroidism. Following hormonal therapy, acetazolamide was discontinued in 4 months with papilledema resolution and no recurrence.
This study provides clinical evidence supporting a neuroendocrine hypothesis underlying the pathogenesis of pediatric PTCS: inherent defects of the HPAA result in low basal cortisol production with reduced cerebrospinal fluid reabsorption and elevated ICP.
Primary and secondary causative mechanisms of PTCS without GC exposure also appear to be linked to AI. All patients in this study had low basal 8 AM cortisol levels. Basal cortisol production variations could precipitate PTCS development, accounting for idiopathic causes (as in case 4) and other, secondary causative mechanisms (as in case 5). Moreover, if basal function is compromised with a normal capacity to stimulate cortisol (as in 2 of 5 cases in this study), PTCS may develop without symptoms of overt AI.
Diagnosis of AI is challenging; many factors affect cortisol testing results and patterns. The reaserchers recommend AI evaluation with either an 8 AM cortisol test or a LDST on initial evaluation of all children with PTCS and AI risk factors, no predisposing causes, or nonresponse to conventional treatment. Further management and treatment should be in combination with ophthalmology and endocrine services
This study provides clinical evidence for a neuroendocrine hypothesis involving the HPAA in patients with prepubertal pediatric PTCS and highlights the association of exogenous GC with development of AI in episodic PTCS. It offers new recommendations to identify AI in PTCS and a causative mechanism–targeted treatment for improved outcomes.
Source: Veeral Shah, MD, PhD; Alfonso Hoyos-Martinez, MD; Vincent E. Horne, MD; JAMA Ophthalmol. 2020;138(11):1187-1191.
doi:10.1001/jamaophthalmol.2020.3322
Source : JAMA Ophthalmology