Abnormal red reflex indicates ocular disease in infants: JAMA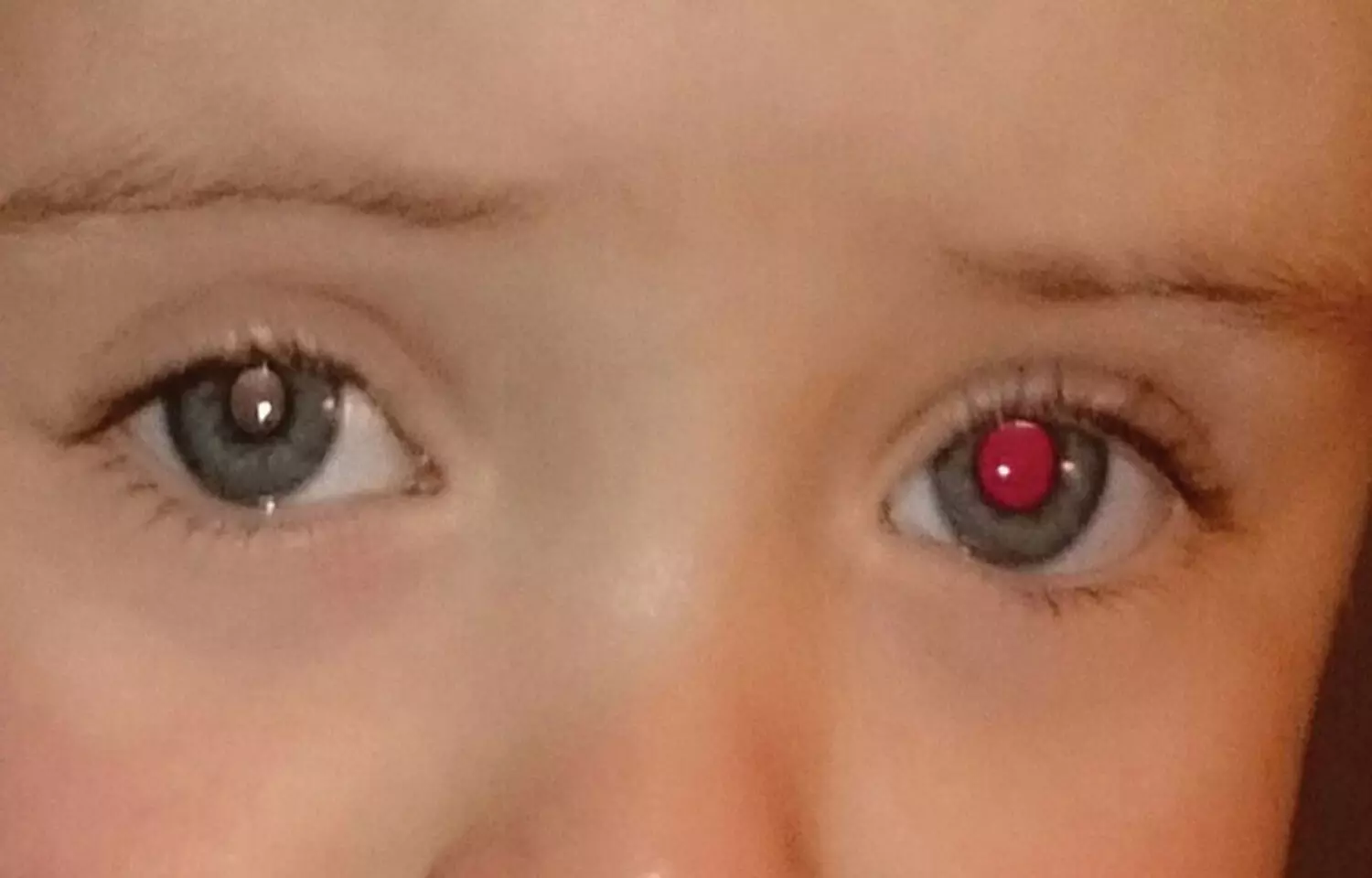 Denmark: A normal red reflex does not exclude ocular disease but an abnormal red reflex most likely reflects an underlying ocular pathology while screening in infants, suggests a recent study in the journal JAMA Ophthalmology.
Red reflex testing is an essential component of the neonatal, infant, and child physical examination according to a joint policy statement by American Association of Certified Orthoptists, the American Academy of Ophthalmology, American Association for Pediatric Ophthalmology and Strabismus, and the American Academy of Pediatrics. It is simple and inexpensive method implemented in many countries as an essential part of infant screening for ocular pathologies.
Yousif Subhi, Department of Ophthalmology, Rigshospitalet-Glostrup, Glostrup, Denmark, and colleagues reviewed the literature on the diagnostic accuracy of the red reflex test in infant screening for ocular pathologies and to perform meta-analyses to provide summary estimates.
The researchers searched the online databases for studies published until April 19, 2020. Eligibility criteria were defined according to population (studies of consecutively screened infants), exposure (red reflex or Brückner test as the index test), comparator (any ophthalmological examination), and study type (any study with diagnostic test accuracy data).
Main outcome measures included true-positive, false-positive, true-negative, and false-negative findings; sensitivity; specificity; and positive and negative predictive values. This meta-analysis included a total of 8713 unique infants from 5 unique studies.
Key findings of the study include:
All the included studies used the red reflex test without pupillary dilation and were compared with a reference test performed with pupillary dilation.
For any ocular pathology, an estimated sensitivity of 7.5% and specificity of 97.5% was found.
Focusing on ocular pathologies that required a medical or surgical intervention, sensitivity improved to 17.5% and specificity remained high at 97.6%.
"Our findings demonstrate that an abnormal red reflex finding most likely reflects an underlying ocular pathology. However, a normal red reflex finding during screening does not exclude ocular disease," concluded the authors.

"Diagnostic Test Accuracy of the Red Reflex Test for Ocular Pathology in Infants: A Meta-analysis," is published in the journal JAMA Ophthalmology.
DOI: https://jamanetwork.com/journals/jamaophthalmology/fullarticle/10.1001/jamaophthalmol.2020.4854

Source : JAMA Ophthalmology