Face mask use may worsen dry eye disease by decreasing tear film stability: Study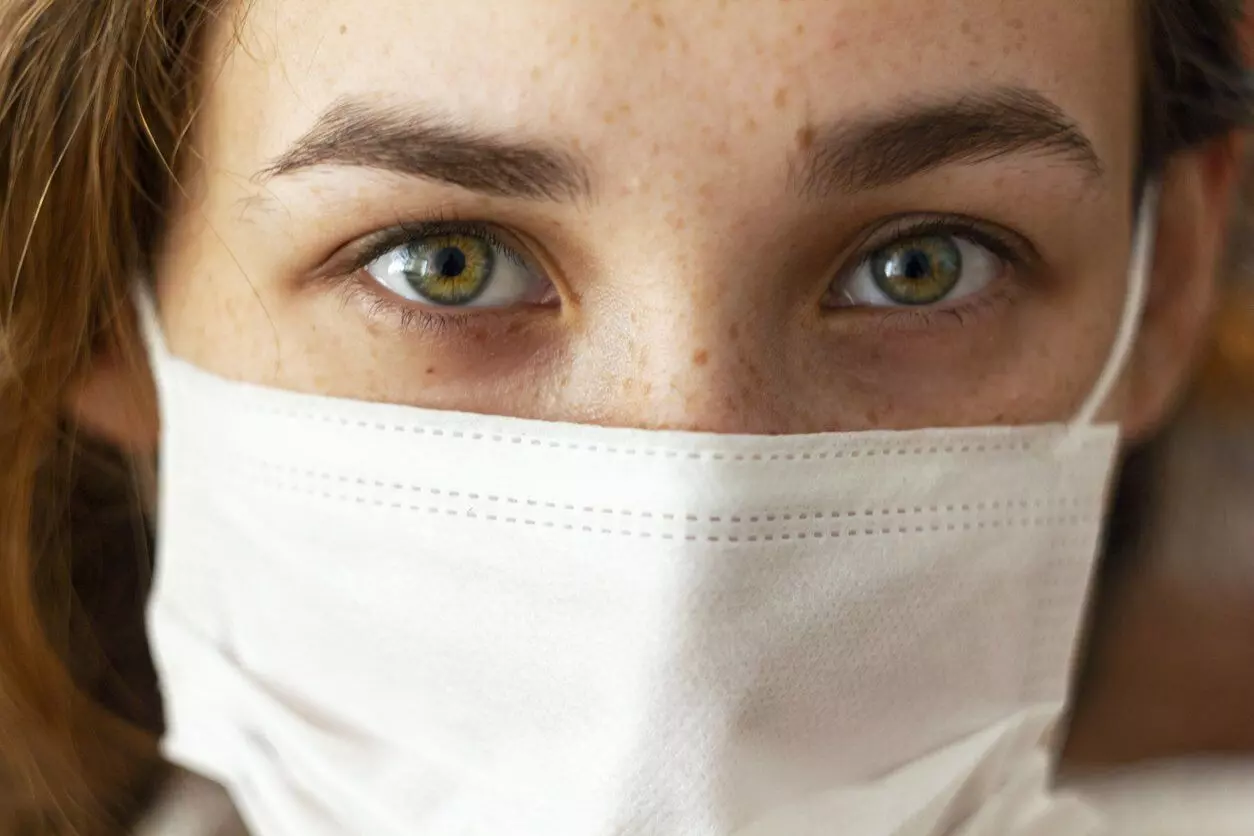 Spain: In a recent study, Dr. Arriola-Villalobos Pedro and colleagues discovered that wearing a face mask reduces tear film stability in individuals with moderate-to-severe dry eye.
The findings of this research were published in Cornea, the Journal of Cornea and External Disease in October 2021.

The goal of this study was to determine if the use of masks impairs tear film stability in individuals with dry eye illness by objectively evaluating tear film stability using noninvasive tear film breakup time (NITBUT) with and without a face mask.
Cross-sectional research was carried out on individuals with moderate to severe dry eye condition. Tear stability was determined using an Oculus Keratograph 5M (Oculus, Wetzlar, Germany) that captures NITBUT, both initial and average NITBUT. Two measurements were taken: one with the mask and one without.
Thirty-one patients were enrolled in the study, with a mean age of 57.6 (give and take 11.7 years) and 30 of them being female (97%). The average initial NITBUT with a face mask was 6.2 3.8 seconds, which climbed to 7.8 seconds without a mask, with a difference of 1.6 seconds. The mean average NITBUT with a face mask was 12.3 seconds and climbed to 13.8 seconds without the mask, a 1.5 second difference. The use of a face mask is still critical in this epidemic, according to the researchers, and patients with moderate-to-severe dry eyes should not be discouraged from wearing face masks.
The research recommends that eye care providers teach patients on how to minimize mask movement and improper fitting, both of which lead to air leaks. It also mentions that utilizing body tape to keep masks in place may not be optimal for long-term usage since it may interfere with the usual lower eyelid posture and may produce mechanical ectropion, which leads to tear evaporation. According to the study, "the tape may create tension in the eyelid, producing lagophthalmos or decreasing blinking and increasing exposure to keratopathy due to decreased tear stability.". Researchers also recommend that DED therapies be increased for long-term mask users who have a history of severe illness.
Reference:
Arriola-Villalobos, P., Burgos-Blasco, B., Vidal-Villegas, B., Oribio-Quinto, C., Ariño-Gutiérrez, M., Diaz-Valle, D., & Benitez-del-Castillo, J. M. (2021). Effect of Face Mask on Tear Film Stability in Eyes With Moderate-to-Severe Dry Eye Disease. In Cornea: Vol. Publish Ahead of Print. Ovid Technologies (Wolters Kluwer Health). https://doi.org/10.1097/ico.0000000000002734
Source : journal Cornea