Impact of COVID-19 Pandemic on Keratoplasty and Corneal Eye Banking: Cornea Journal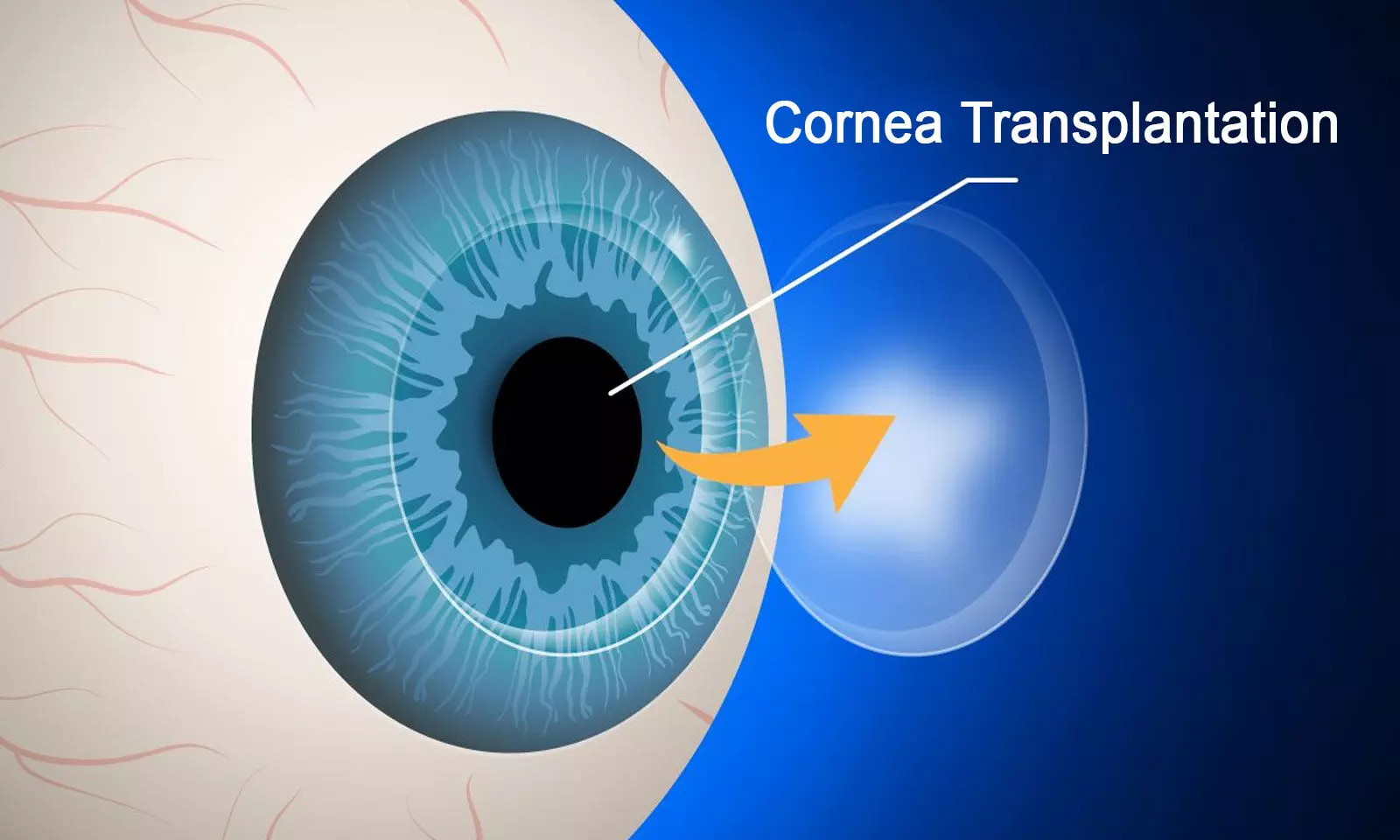 Since the first confirmed case of COVID-19 in the United States, the pandemic has grown exponentially, killing hundreds of thousands of individuals. To limit the spread of COVID-19 in the United States, essentially all nonemerging medical and surgical procedures were paused. This included transplant surgeries because the potential of transmission of the novel coronavirus (SARSCoV-2) through organ and tissue transplantation was and is not yet fully understood. The various organizations who govern transplantation procedures have created guidelines to mitigate the risk of transmission.

Management of care with corneal transplants was notably affected by the COVID-19 pandemic. Most corneal transplants are nonemergent and were postponed during the height of the pandemic. In addition, studies indicated the presence of SARS-CoV-2 RNA in tears and conjunctival secretions, raising the concern of the presence of the virus within ocular tissue. SARS-CoV-2 may infect ocular tissue by gaining cellular entry through ACE2 receptors, which have been isolated in the conjunctiva and cornea. The SARS-CoV-2 antigen has been isolated intracellularly within the ocular tissues of a previously infected patient.
There is still an unknown potential risk of transmission from an infected donor. In response, the Eye Bank Association of America (EBAA) created guidelines limiting the eligibility of donors for tissue transplantation. These precautionary measures limited both the supply of and demand for corneal tissue. It is unclear exactly how these measures affected patient care. With the implementation of new donor restrictions during COVID-19, eye bank operations were significantly affected according to a recent EBAA survey. The aim of this study carried out by Ballouz et al was to identify the extent to which corneal demand, EBAA guidelines, and eye bank restrictions limited the corneal supply at a single eye bank. They also explored the impact of routine postmortem COVID-19 testing by the eye bank of all potential donors intended for surgical use.
A retrospective analysis of referrals to and eligible donors from an eye bank between March 1, 2020, and June 30, 2020, was performed, with the same time period in 2019 as a control. Referrals who were not procured because of Eye Bank Association of America COVID-19 guidelines and eye bank–specific restrictions were noted. The results of 1 month of routine postmortem testing performed by the eye bank were examined. Analysis of variance tests were performed to assess the change between donors from 2019 to 2020.
There was a significant reduction in both the number of total referrals to the eye bank (P = 0.044) and donors eligible for surgical transplantation (P = 0.031). Eye Bank Association of America COVID-19 guidelines reduced the number of referrals over this period by 4% to 14%. Of the 266 surgically eligible donors who received postmortem COVID-19 testing in June by the eye bank, 13 resulted positive (4.9%).
This study also highlighted the utility of asymptomatic donor screening. Asymptomatic patients with COVID-19 consist of approximately 15.6% of all confirmed cases, although this is likely an underestimation of the true proportion of asymptomatic infections. Asymptomatic patients have been shown to play a large role in the transmission of COVID-19.23 In this study, during 1 month of routine postmortem testing, 4.8% of patients tested positive despite not being detected by EBAA clinical screening guidelines.
The results of this study indicate that guidelines restricting corneal tissue supply did not affect patients requiring corneal transplantation with tissue obtained from a single eye bank during the COVID-19 pandemic. Routine postmortem testing was shown to capture asymptomatic donors who were infected with COVID-19 and would have been used for surgical transplantation. Eye banks should consider routine postmortem testing of donors although the effect of SARSCoV-2 in ocular tissue is still unknown. Future studies should examine the costs of postmortem testing to eye banks, impact on corneal preservation time, and safety concerns that accompany routine testing.
Source: Ballouz et al; Cornea 2021;40:1018–1023
Source : Cornea Journal