Ophthalmology Highlights of 2020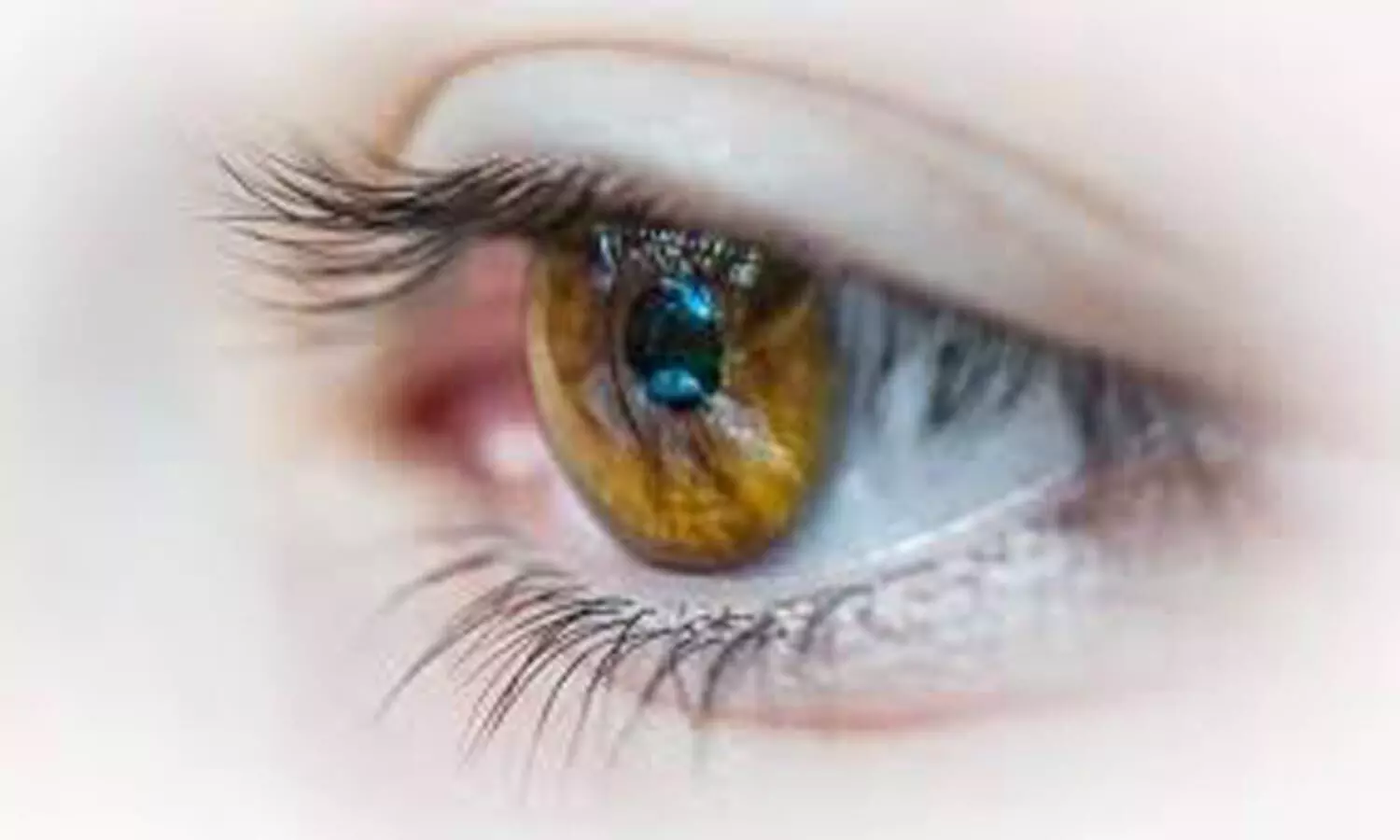 The year 2020 has turned out to be completely different from what anyone could have imagined it to be because of the COVID-19 pandemic that has ravaged the world. Nevertheless, developments continued to happen in the field of medicine, technology and science. As we near the end of this year and look forward to a healthier and happier 2021, a look back at the Ophthalmology Highlights of 2020.

COVID-19 and the Eye

Interesting observations have come across from different studies across the globe on ocular manifestations of COVID-19. The ocular manifestations have been reported to be as low as 1% to as high as 30% in different studies. The common ocular manifestations are epiphora, conjunctival injection and chemosis, similar to other types of follicular conjunctivitis. The presence of ACE-2 receptor and TMPRSS2 protease on the ocular surface epithelium has been postulated to facilitate the entry of coronavirus into the body. Therefore, protective eye wear has been recommended as a safety measure, in addition to face masks for prevention of COVID-19.PCR from tears has been found to be positive for SARS CoV-2 almost 3weeks after onset of disease even though nasopharyngeal swab was found negative.
Serious sight-threatening manifestations of SARS CoV-2 have also been reported across the globe like Retinal Vascular Occlusion, Retinal Vasculitis and Severe Panuveitis with Optic Neuropathy. These have been attributed to the hypersensitivity reaction, immune complex triggered cytokine storm and dysregulation of the coagulation cascade associated with COVID-19.
In patients of severe COVID-19 disease, undergoing prolonged prone position ventilation, vision loss due to Orbital Compartment Syndrome has been recognised as an important complication.
Knowledge of these ophthalmic complications is now helping Ophthalmologists to remain vigilant about the possibilities so as to prevent irreversible vision loss associated with COVID-19.
New Presbyopia-mitigating IOL AcrySof IQ Vivity shows Promising Results
A new entrant in the Presbyopia- mitigating IOL segment, AcrySof IQ Vivity by Alcon which received FDA approval in early 2020 has shown promising results in the early trials. The results of the trial were presented in the Annual Conference of American Academy of Ophthalmology (Virtual AAO 2020) in November.
AcrySof IQ Vivity uses a non-diffractive design called X-WAVE technology in an attempt to provide an extended range of vision. This non-diffractive technology uses two smooth surface transition elements on the anterior surface of the IOL that work simultaneously to create continuous, extended range of vision rather than separate focal points. By using all available light, this IOL aims to maintain the same vision quality as a monofocal IOL in addition to providing sharp intermediate vision for active lifestyles, and good quality near vision for close-up daily activities.
In initial trials with AcrySof IQ Vivity, 94 percent of patients have reported good or very good vision at distance, and 92 per cent have reported good or very good vision at arm's length on an administered questionnaire. Additionally, patients using AcrySof IQ Vivity reported low levels of starbursts, halos and glares making the visual disturbance profile comparable to a monofocal lens.
Concerns Over Safety Profile of New Anti-VEGF Brolucizumab

Brolucizumab, commercially available as Beovu, is a recombinant, humanized single-chain antibody fragment that inhibits all isoforms of VEGF-A. Because of its small size, the molecule can be delivered into the vitreous at molar doses much higher than previous anti-VEGF drugs, allowing greater penetration into retinal tissue and longer duration of action.
Brolucizumab received FDA approval approved in late 2019 for treatment of Neovascular Age Related Macular Degeneration. The Phase III trials that paved the way for FDA approval of Brolucizumab were HAWK and HARRIER which were non-inferiority trials of the molecule with Aflibercept. Though initial trials demonstrated a safety profile of Brolucizumab similar to Aflibercept, the molecule came under scrutiny in June 2020 for reports of vision loss secondary to severe non-infectious uveitis and occlusive retinal vasculitis.
A retrospective analysis of the IRIS registry which identified more than 20,000 patients who received a Brolucizumab intravitreal injection has reported the incidence of retinal vasculitis as 3.3 % and overall incidence of concomitant retinal vasculitis with vascular occlusion as 2.1%.
Data presented by Novartis, the manufacturer of Beovu at the Virtual AAO 2020, after the analysis of data from the IRIS Registry, including 12,000 patients treated with Beovu has identified the risk factors for the same. The highest observed risk for experiencing retinal vasculitis (RV) and/or retinal vascular occlusion (RO) in the six months after first treatment with Beovu was prior intraocular inflammation (IOI) and/or prior RO in the 12 months before first Beovu injection.
Port Delivery System (PDS) with Ranibizumab: The Way Forward for Neovascular ARMD
The Port Delivery System (PDS) is an innovative drug delivery system designed to reduce treatment burden through the continuous intravitreal delivery of a specialized formulation of Ranibizumab. Once surgically implanted into the eye, the permanent, refillable PDS implant releases Ranibizumab into the vitreous through passive diffusion, resulting in the sustained, continuous release of the drug over extended periods of time.
The Ladder Phase 2 Trial investigated the safety and efficacy of the PDS with 3 different ranibizumab formulations for the treatment of patients with anti-VEGF–responsive Neovascular AMD. In the primary analysis, which was conducted after all enrolled patients completed the month 9 study visit, the PDS was generally well tolerated and visual and anatomic outcomes at month 9 were comparable between the PDS 100 mg/mL and monthly intravitreal ranibizumab 0.5 mg injection treatment arms.
After the primary analysis, all Ladder patients were given the opportunity to enrol in the Portal open-label extension study for long-term follow-up. In the Ladder end of study results released in November 2020, through a mean study period of 22 months, vision and anatomic outcomes were comparable between the PDS 100 mg/mL and monthly intravitreal ranibizumab 0.5 mg arms, with a lower total number of ranibizumab refill treatments with the PDS. The PDS, therefore, has the potential to reduce treatment burden in patients with Neovascular AMD while maintaining vision.
AI- Based Notal OCT Analyzer for Tracking Exudative AMD from Home
Notal OCT Analyzer is an Artificial Intelligence Based Optical Coherence Tomography (OCT) device which can be used by patients at home to monitor Neovascular Age Related Macular Degeneration. Many patients with AMD have difficulty visiting hospitals to monitor the progression of the disease due to age, poor vision and mobility. The COVID-19 pandemic has further increased the problems faced by these elderly patients.
A preliminary study conducted by Loewenstein et al from Tel Aviv University in Israel and presented at the Virtual AA0 2020 evaluated the performance of the new device. 69 eyes with wet or dry AMD in 45 patients with a mean age of 81 years were scanned using a conventional OCT device. The researchers then provided the patients with a 2-minute instructional video and asked them to scan their own eyes using the home OCT devices. Ninety-three percent of the patients were able to scan their eyes successfully. The quality of the scans was comparable to the conventional OCT. Of 37 patients who completed a survey about their experience with the home OCT device, 95% agreed or strongly agreed that the scan was "easy to perform.". Similar results have been reported from other pilot studies across the globe.
Using an artificial intelligence program, the Notal OCT Analyzer (NOA) can also analyse the images and send a report to the patient's physician. As teleconsultation becomes the new normal in this pandemic, this device may have an enormous impact in patient care when it becomes commercially available in 2021.
Ongoing Research
Faricimab, the first bispecific antibody designed for intraocular use that can simultaneously bind and neutralize Ang-2 and VEGF-A is being evaluated as a therapeutic modality for Wet AMD and Diabetic Macular Edema (DME).
Durysta, the intracameral, biodegradable sustained-release implant of Bimatoprost is undergoing evaluation as a modality of management for Open Angle Glaucoma (OAG) or Ocular Hypertension (OHT).
Telemedicine and Artificial Intelligence are increasingly becoming important adjuncts to Clinical Ophthalmology. Virtual International Conferences, Online Symposiums and Wet Lab Training for Residents are now the accepted new normal. As we inch closer to defeating this pandemic after a year of struggle and innovation, 2021 promises to bring more exciting research and development in the field of Ophthalmology.
References
1. Nora et al. Are eyes the windows to COVID-19? Systematic review and meta-analysis: https://bmjophth.bmj.com/content/5/1/e000563
2. Zeng et al. Association of Daily Wear of Eyeglasses with Susceptibility to Coronavirus Disease 2019 Infection. https://jamanetwork.com/journals/jamaophthalmology/fullarticle/2770872
Sheth et al. Retinal vein occlusion in COVID-19: A novel entity. http://www.ijo.in/text.asp?2020/68/10/2291/295726
Sun et al. Orbital Compartment Syndrome in Patients of COVID-19 undergoing Prolonged Prone Position Ventilation. https://jamanetwork.com/journals/jamaophthalmology/fullarticle/2772984
5. Clinical Outcomes of a New Non-Diffractive Presbyopia-Correcting Intraocular Lens. Presented by Dr. John Berdahl. Virtual AAO 2020.
6. Visual Outcomes of a New Non-Diffractive Presbyopia-Correcting Intraocular Lens. Presented by Dr. Cathleen McCabe. Virtual AAO 2020.
7. Visual Outcomes Under Bright and Dim Light Conditions with a New Non-Diffractive Presbyopia-Correcting Intraocular Lens. Presented by Dr. Cathleen McCabe. Virtual AAO 2020.
8. Zarbin, Basavarajaiah, Yu, et al. Profiles and Early Outcomes of Patients Who Initiated Brolucizumab for Neovascular (Wet) AMD in the IRIS® Registry. Presented at: American Academy of Ophthalmology 2020 Annual Meeting; November 13-15, 2020. Abstract PO395.
9. Khanani A et al. End of the study results for the Ladder Phase II Trial with Port Delivery System(PDS) with Ranibizumab for Neovascular MMD. https://www.ophthalmologyretina.org/article/S2468-6530(20)30447-4/fulltext
10. Nahen K et al . Evaluation of a Self-Imaging SD-OCT System for Remote Monitoring of Patients with Neovascular Age Related Macular Degeneration. https://pubmed.ncbi.nlm.nih.gov/33285588/