Cherry concentrate not effective for treatment of gout flares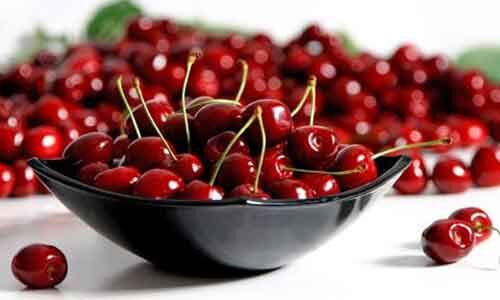 New Zealand: Cherry concentrate, which has been suggested to reduce serum urate (SU) and gout flares, was found to have no impact on gout flares over a 28-day period in a recent study.
According to the study, published in the journal Rheumatology, tart cherry concentrate had no effect on urine urate excretion or SU. Even if there is an impact of cherry concentrate on gout flares over a longer period of time, it is not likely to be mediated by a reduction in SU.
Gout is a metabolic disorder characterized by increased uric acid in the blood and the deposition of amorphous urate crystals that cause a vigorous inflammatory reaction in the joints, kidneys, and soft tissues. It is characterized by sudden, severe attacks of pain, swelling, redness, and tenderness in the joints, often the joint at the base of the big toe. Gout symptoms may come and go, but there are ways to manage symptoms and prevent flares. Urate-lowering therapy is part of gout management,
Lisa K Stamp, Department of Medicine, University of Otago, Christchurch, and colleagues aimed to determine the impact of tart cherry concentrate on SU in gout patients, the most effective dose of tart cherry concentrate for SU lowering, and adverse effects.
For the purpose, the researchers recruited 50 people with gout and SU > 0.36 mmol/l. Half were on allopurinol and half were on no urate-lowering therapy. They were randomized to receive one of four doses of tart cherry juice concentrate (7.5 mL, 15 mL, 22.5 mL, or 30 mL) or a placebo twice daily for 28 days.
Key findings of the study include:

Cherry concentrate dose had no significant effect on reduction in SU area under the curve, urine urate excretion, change in urinary anthocyanin between day 0 and day 28, or frequency of gout flares over the 28-day study period.
There were 24 reported adverse events, with only one (hyperglycemia) considered possibly to be related to cherry concentrate.
Allopurinol use did not modify the effect of the cherry on SU or urine urate excretion.
"The results suggest that tart cherry concentrate has no effect on serum urate concentration or urinary urate excretion, which makes it unlikely to be useful in reducing gout flares," concluded the authors.
The study, "Lack of effect of tart cherry concentrate dose on serum urate in people with gout," is published in the journal Rheumatology.
Source : Rheumatology