Estrogen deficiency- a potential risk factor for osteoarthritis, Finds study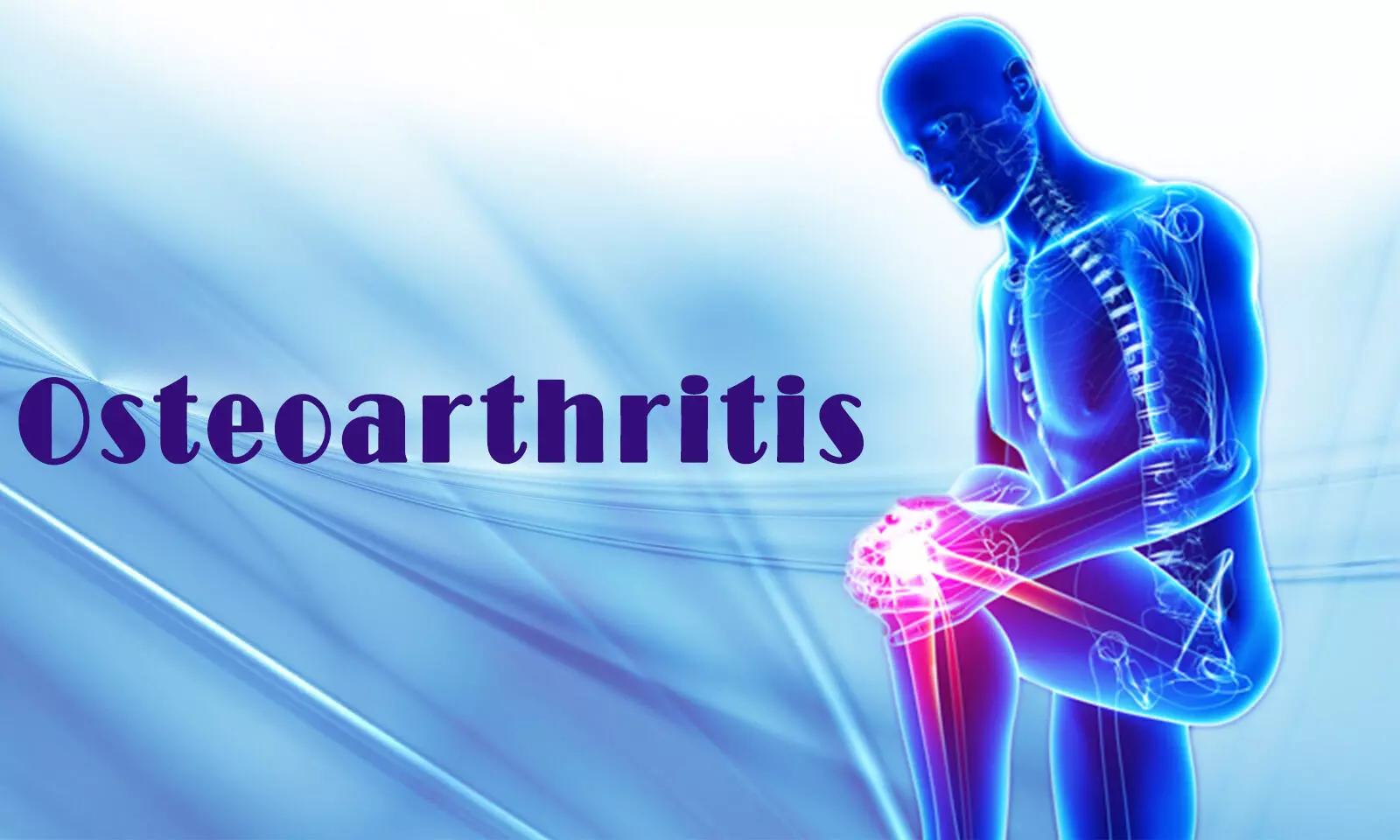 Osteoarthritis is the most common form of arthritis. It is strongly associated with aging and typically affects the knee, hip, spine, great toe, and hands.

Osteoarthritis affects all articular tissues and finally leads to joint failure. Among the multiple physiopathological mechanisms involved in osteoarthritis, those related to sex hormone control have been attracting much attention, in particular those involving estrogens.
In contrast to other tissues such as the endometrium, breast, brain and non-joint bone, it was traditionally thought that joint tissues were non-responsive to estrogens and estrogen deficit. However, interest in estrogens was stimulated by the large proportion of postmenopausal women with osteoarthritis and the complexity of their role in this disease.
Although articular tissues have long been considered unresponsive to estrogens or their deficiency, there is now increasing evidence that estrogens influence the activity of joint tissues through complex molecular pathways that act at multiple levels.
Estrogen replacement therapy and current selective estrogen receptor modulators have mixed effectiveness in preserving and/or restoring joint tissue in osteoarthritis. Estrogen and osteoarthritis association has previously been proposed. However, reports from a recent research published in the Journal of Orthopaedics suggests that increased estrogen receptors alpha expression is associated with age, and degeneration. Furthermore, this infers that estrogen deficiency is a risk for osteoarthritis in females.
Marissa L.Hughbanks and associates from the School of Medicine, University of Colorado, Anschutz Medical Campus, Aurora, CO, USA evaluated the presence of estrogen receptors (ER)-α in articular cartilage, and its association.
The authors carried out a prospective cohort study of women undergoing anterior cruciate ligament reconstruction (controls) or total knee arthroplasty (cases). Cartilage samples were processed and estrogen receptors-α expression was quantified.
The study included a total of twenty patients, out of which 12 were categorized as cases and 8 came under the group of controls. ER-α expression was higher in the case subjects.The authors finally concluded that increased estrogen receptors-α expression is associated with age, and degeneration. This suggests estrogen deficiency is a risk for osteoarthritis and is inversely related to proliferative looking chondrocytes.
For futher reference log in to:
https://doi.org/10.1016/j.jor.2021.08.005
Source : Journal of Orthopaedics