Immunoglobulin in high dose boosts treatment response in dermatomyositis: ProDERM study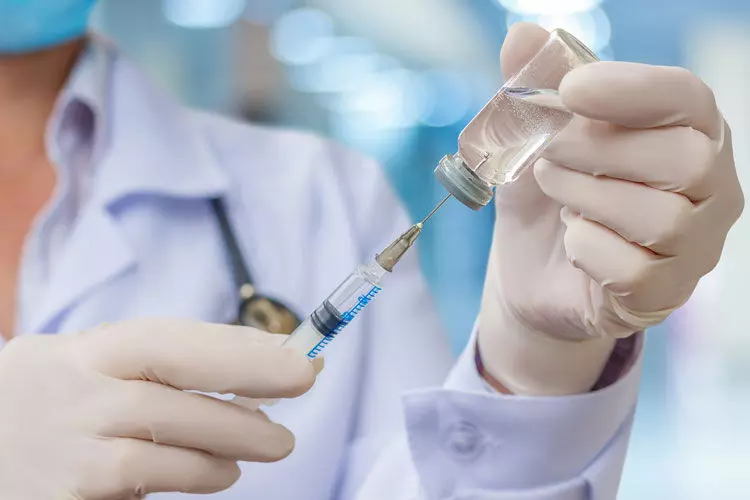 Dermatomyositis (DM) is an inflammatory myopathy characterized by distinct skin manifestations and muscle weakness. Although the precise pathogenesis is unknown, DM likely results from autoimmune processes. A recent study suggests that intravenous immunoglobulin (IVIg) is safe and effective in the treatment of DM. The study findings were at the opening plenary abstract session of the EULAR 2021 Congress.
Current therapies for DM encompass corticosteroids and other immunosuppressants. However, none of these therapies was proven by randomized controlled phase 3 studies. Intravenous immunoglobulin (IVIg) has been used off-label as adjuvant therapy in DM but is not indicated for DM due to lack of proven efficacy in a large randomized controlled trial. Therefore, Dr Rohit Aggarwal and his team conducted the first large phase-3 study to demonstrate the safety/tolerability and efficacy of IVIg in DM patients.
ProDERM study is the first large international, double-blind, 2 period, phase-3 randomized controlled trial. In period 1(16 weeks), the researchers randomly assigned 95 adult patients with active DM to receive either high dose IVIg (2g/kg every 4 weeks) or a placebo. At the end of 16 weeks, participants receiving IVIG without clinical worsening, and all those in the placebo group, entered the 24-week open-label extension period (Period 2), with the same every-4-week treatment schedule. Patients who showed clinical worsening at 2 consecutive visits between week 8 and week 16 were switched to the alternate treatment arm. The major outcome assessed was the proportion of responders in the IVIg vs placebo arm at week 16, where the response was defined per 2016 ACR/EULAR Myositis response criteria of at least minimal improvement [Total Improvement Score (TIS) ≥ 20 points)] and without clinical worsening at 2 consecutive visits up to week 16.
Key findings of the study were:
The study met the primary endpoint at week 16, the researchers noted that the proportion of responders being significantly higher in the IVIg group (37/47; 78.7%) as compared to the placebo group (21/48; 43.8%).
In the analysis of responders per improvement category at Week 16, they observed a 45.2% higher response rate for at least moderate improvement and a 23.6% higher response rate for at least major improvement in the IVIG group as compared to the placebo group.
At 16 weeks, the mean TIS score was more than twice as high in those receiving IVIg than in those randomized to placebo (48.4 vs 21.6).
After switching to IVIG in the Extension Period, they noted the participants s in the placebo group attained a similar response rate at Week 40 as did the IVIg treated patients at Week 16.
They reported that secondary endpoints, including all the sub-components of TIS except muscle enzyme, as well as Cutaneous Dermatomyositis Disease Area and Severity Index had statistically significant improvement under IVIg treatment compared to placebo treatment.
They further noted that the safety and tolerability of IVIG were consistent with previously reported safety outcomes for the drug.
The authors concluded, "This is the first large international phase III randomized, placebo-controlled trial demonstrating the efficacy and safety of IVIg as a treatment for patients with DM."
For further information:The ProDERM Study Abstract-EULAR 2021
Article Source :
EULAR 2021 Virtual Meeting